The NBA's Most Interesting Free Agency Pitches
Resume
Lots of NBA players are signing autographs these days — at the bottoms of great, big new contracts. Some free agents have stuck with their current teams, as Anthony Davis has in New Orleans, to the tune of $145 million for a five-year extension. Others are flirting with lots of potential employers.
As NBA teams court top-flight free agents they often skip the hard sell and the soft sell in favor of the over-the-top, razzle-dazzle sell. Arash Markazi has written about the most memorable sales pitches for ESPN.com. He joined Only A Game's Bill Littlefield.
BL: Let's start with the courtship of LeBron James back in 2010. First, what did Cleveland do to try to keep James?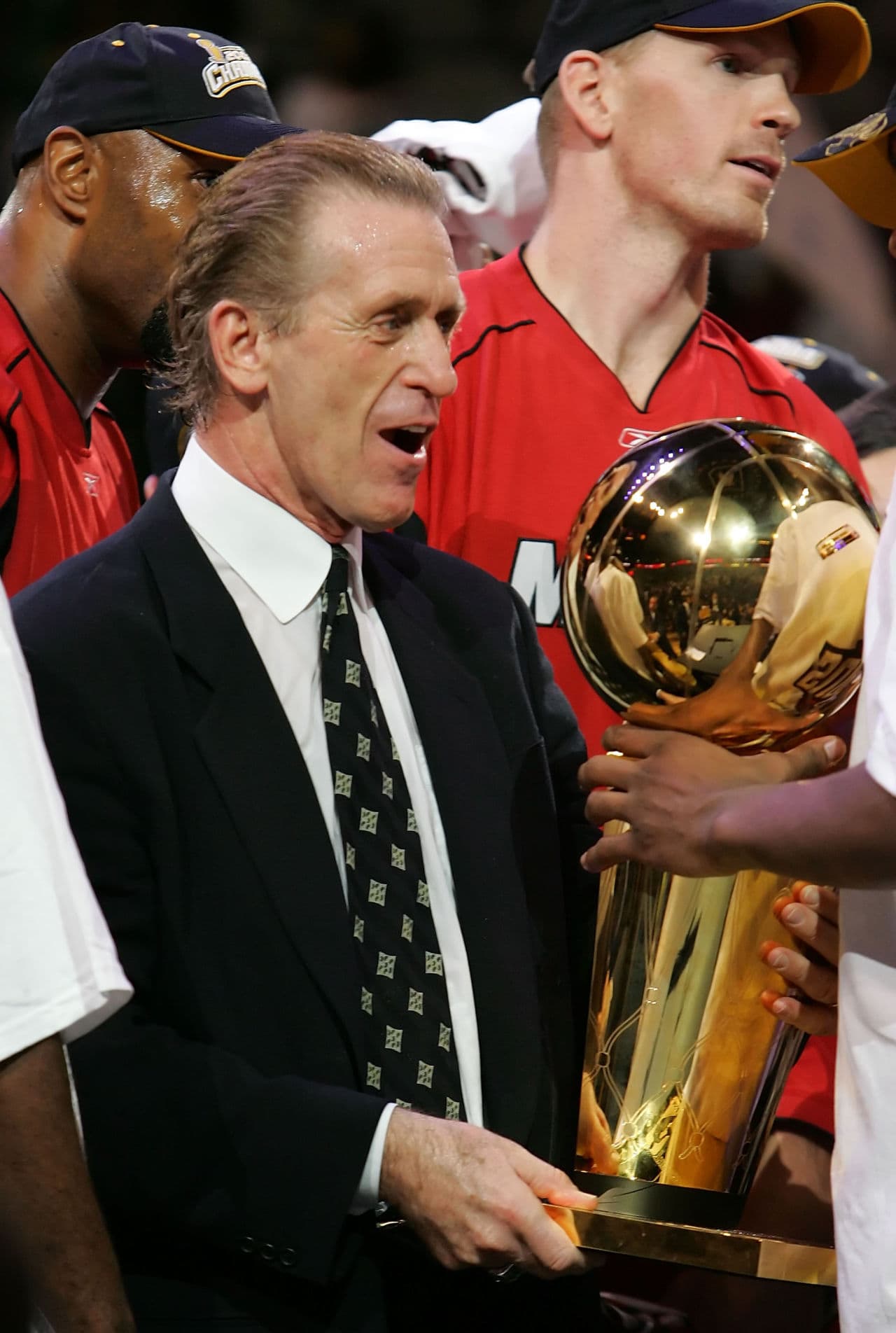 AM: It was interesting: LeBron James' favorite cartoon is "Family Guy," so they created a cartoon basically with a lot of inside jokes and really pulling at the heart strings of LeBron James, as if to say, "Listen, you're from here. You know us. We know your friends. You get these inside jokes."
But it was interesting, at that point in LeBron James' career he was not looking for that. He was looking at something new.
Pat Riley came in. Now Pat Riley won a championship as a player with the Lakers. He won five championships as a coach with the Lakers. And he won another championship with the Heat.
And he laid all the seven championship rings across the table for LeBron James and he said, "You come to Miami, LeBron, and you can build your own collection." And that convinced him, "Well, I'm gonna go to Miami."
BL: Dwight Howard became a free agent in 2013 after spending one season with the Lakers. The team put up billboards all around Los Angeles, urging him to stay. But the Dallas Mavericks played to Howard's love of Superman and they made a video — a cartoon — depicting Howard coming to Earth from another planet to win NBA championships. How is it possible he didn't sign with Dallas?
AM: For LeBron James five teams came to him. The same was the case with Dwight Howard, where Mark Cuban said, "You can be Superman here with the Mavericks. You can win championships, build your brand."
The other interesting thing is Dwight Howard's one year in Los Angeles was so bad, from all accounts that meeting was the most contentious of them all because they basically said how much they did not like playing with each other, how much that one season was not good.
So despite all the billboards throughout Los Angeles, there was really no chance Dwight Howard was going to stay with the Lakers. And, listen, I think the Mavericks were in contention but at the end of the day he went to Houston.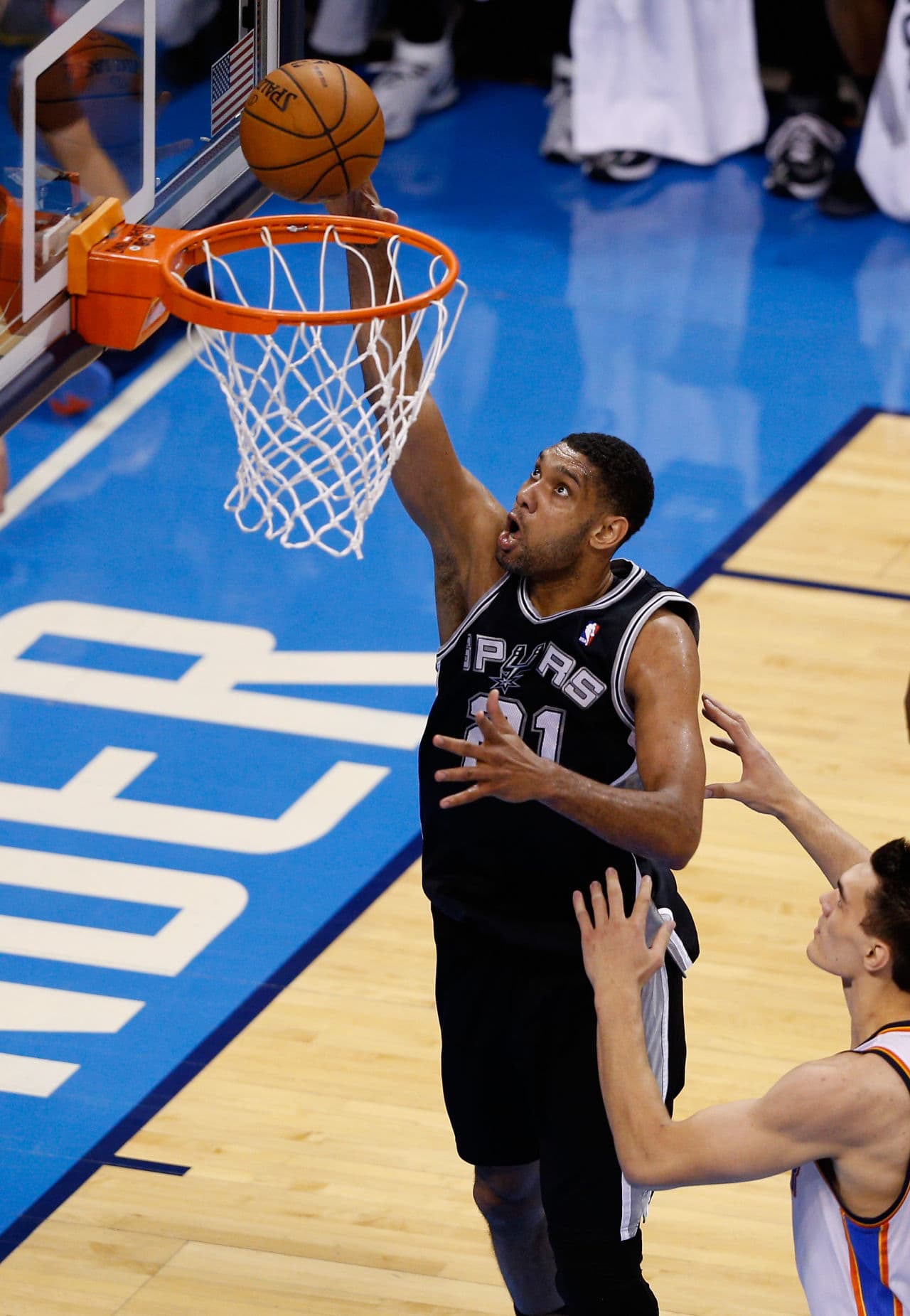 BL: Back in 1999, then-Dallas coach and general manager Don Nelson arranged for free agent Gary Trent and his family to stay at Nelson's vacation home in Hawaii. About the same time, the Sacramento Kings sent several players on an expenses-paid trip to Las Vegas — perhaps hoping they'd go broke and have to sign with the team that sent them, I don't know. Anyway both those teams were fined. I guess team executives know they have to be a little more careful these day.
AM: Exactly, and I think that's why you have this new setup were teams travel to the agencies. So for example, with LeBron James they traveled to Cleveland and in Dwight Howard's case they traveled to Los Angeles.
It is awkward, though, because some of these meetings run long. And in the case of LeBron James in 2010, the Brooklyn Nets and the New York Knicks crossed paths, one walking in to the meeting and one walking out of the meeting.
BL: It seems hard to believe now, but there was a time when Spurs big man Tim Duncan considered leaving San Antonio. This was back in 2000 when — as you write — "he had yet to become as synonymous with the city as the Alamo and the River Walk." Tell us about the Orlando Magic's sales pitch.
AM: Yes, at that point Tim Duncan was 24. He was coming off his third season with the Spurs. They really went after Tim Duncan hard. They flew him and his wife on a private plane to Orlando. Took him golfing with Tiger Woods. Dr. J was working with the Magic at that point; he talked to him. They wined him and dined him to the point that Gregg Popovich really got the sense that he was gone.
Popovich convinced him to stay. Although Tim Duncan told Gregg Popovich, "There's no beaches in San Antonio." To which Popovich responded, "There's no beaches in Orlando either."
This segment aired on July 4, 2015.