Jose Fernandez Has Found A Home At Marlins Park
Play
This article is more than 7 years old.
Baseball is about numbers, and pitcher Jose Fernandez has a dandy one going.
Fernandez began his Major League career with the Miami Marlins in 2013 and he was Rookie of the Year that season. His career was derailed temporarily by an injury and surgery, but overall he has won his first 14 decisions in Miami, thus tying the modern record for most consecutive home victories by a starter to begin a career.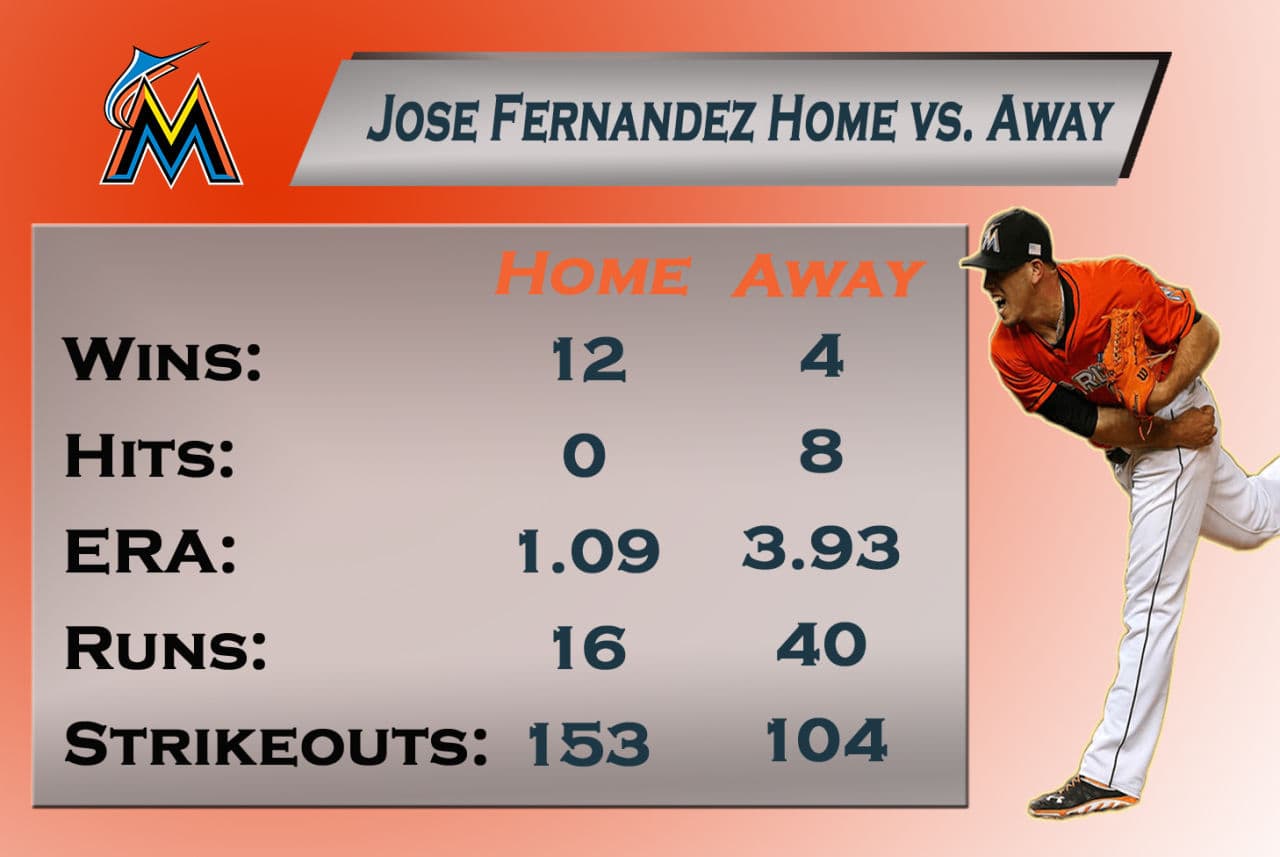 "Sometimes I look in the stands and see the kids laughing and saying my name, and it's really special," Fernandez recently told Fox Sports. "Knowing everything I've been through, I really appreciate it."
Certainly there are some significant numbers in everything Fernandez has been through. He and his mother tried unsuccessfully to defect from Cuba three times, beginning when Fernandez was a small child. The three failed defections were each followed by prison terms, where he was charged with being a traitor. Fernandez and his mother succeeded in their fourth attempt, but it wasn't easy. He had to dive off the boat that was carrying them to Florida in order to rescue his mother, who'd fallen overboard.
The team employing Jose Fernandez is not doing so well in the numbers department. The Marlins are well under .500, fourth in the five-team National League East. They are third from the bottom of the list of all the Major League teams in home attendance…but it's perhaps fair to assume they'd be last if they weren't sending Jose Fernandez to the mound as often as they can.
His appearances have drawn crowds which have been conservatively characterized as "larger than normal," which can't have been surprising given the way Fernandez has pitched, and what he's gone through just to reach the mound.
This segment aired on July 11, 2015.