Commentary: Rousey Vs. Mayweather Should Remain A Verbal Fight
03:18
Play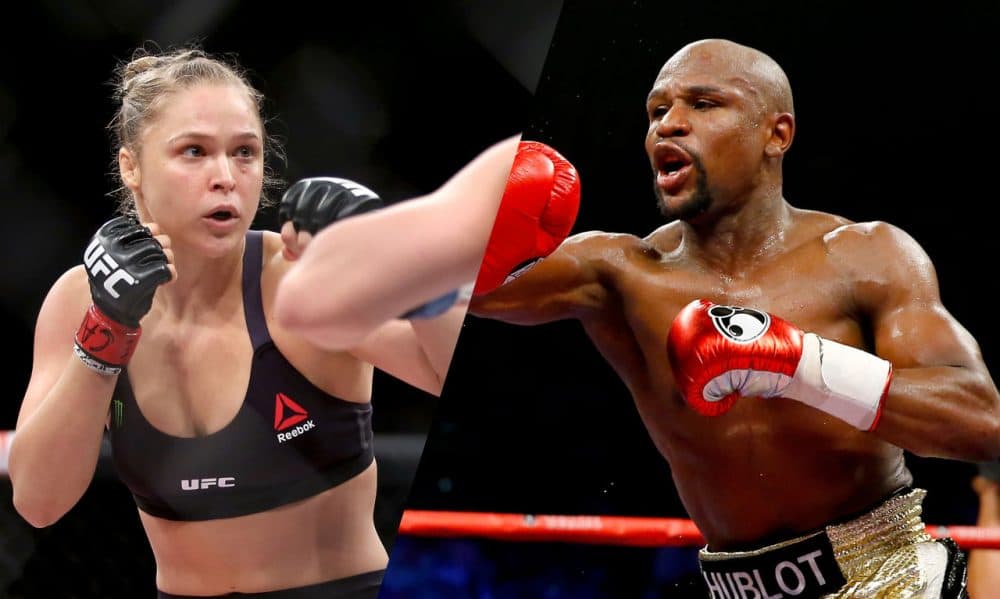 This article is more than 5 years old.
Ronda Rousey announced this week via social media that in a "no rules fight" she could beat Floyd Mayweather.
Rousey is the bantamweight champion of a sport in which the athletes can knee their opponents in the head, though they are urged not to stick their fingers in each others' eyes. Rousey is undefeated in this realm.
Such a fight will never occur…except given the world in which we live, who knows?
Ronda Rousey's fights usually end shortly after they begin, when her opponent either surrenders because Rousey is about to break her arm, or falls down because Rousey has kneed her in the head.
Floyd Mayweather's fights generally last longer.
After she had outpointed Floyd Mayweather to win the ESPY award for Best Fighter, Ronda Rousey wondered out loud how Mayweather felt about being beaten by a woman…for a change: a reference to Mayweather's multiple convictions for domestic violence, none of which has laid a glove on his boxing career.
Floyd Mayweather shrugged off Rousey's comment and suggested that she give him a call when she'd lined up a multi-million dollar payday.
Perhaps Ronda Rousey's contention that she would beat Floyd Mayweather in a "no rules fight" notwithstanding, such a fight will never occur…except given the world in which we live, who knows?
Following one of Mayweather's convictions for domestic violence, a Las Vegas judge allowed the fighter to postpone incarceration until after he beat up Miguel Cotto, which was fine with the Nevada Boxing Commission.
Given that attitude, would sanctioning a bout between Mayweather and Rousey be any more weird than inviting a convicted felon to beat up a guy before he began his serving his sentence for beating up a woman?
Floyd Mayweather is a tireless self-promoter. He embraces the nickname "Money." According to the Economic Times, he owns two $40 million jets and employs a personal barber, though his head is shaved.
As previously stated, Ronda Rousey is not shy about self-promotion.
Now the combatants are verbally feuding. For the sake of whatever standards still apply, may it go no further than words.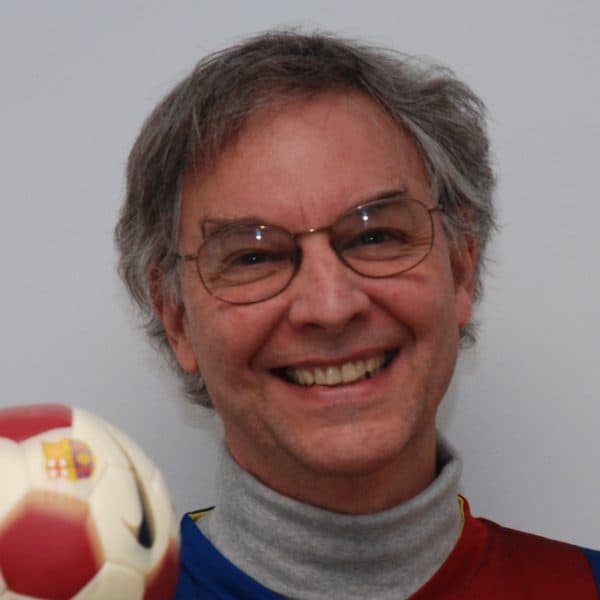 Bill Littlefield Host, Only A Game
Bill Littlefield was the host of Only A Game from 1993 until 2018.