South Carolina's Spurrier Resigns; Sportswriters Mourn
02:23
Play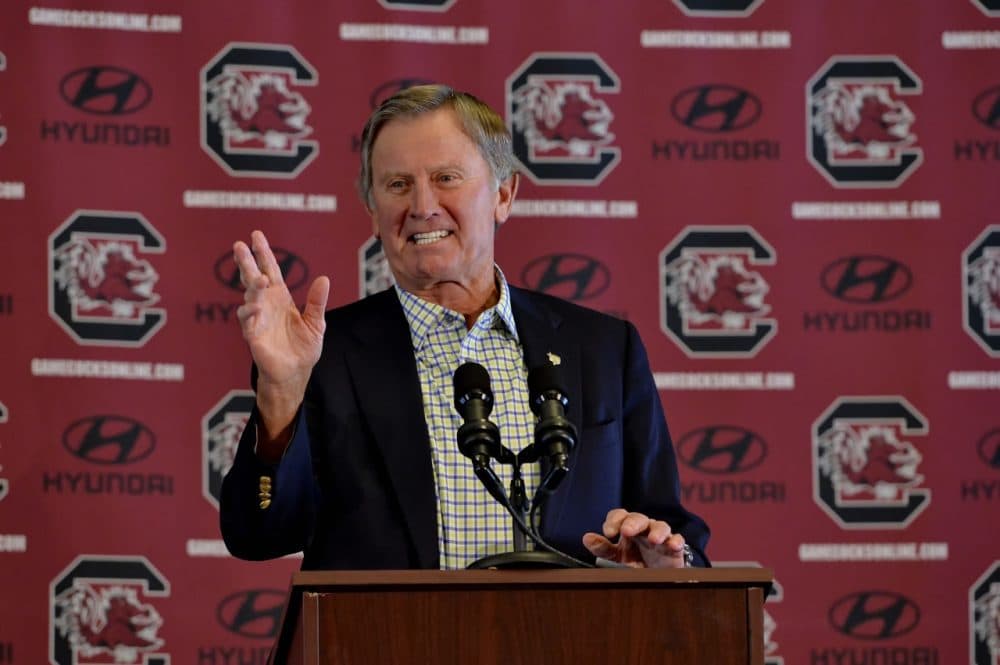 This article is more than 3 years old.
College football is big business and it matters enormously to fans...perhaps nowhere more than to fans in the Southeastern Conference.
Elsewhere in the nation, perhaps the resignation of a coach whose team had gotten off to a 2-4 start would have gone unremarked upon, but not in the South, and most especially not at the University of South Carolina, where the coach was Steve Spurrier. He addressed the media at a press conference on Tuesday:
"I think I was probably the best coach for this job 11 years ago, but I'm not today. I'm not today. And that's the cycle of coaching."
South Carolina had been mediocre for quite a while before Spurrier arrived. But according to reporter David Cloninger, who has covered Spurrier's career there, it wasn't the 86-49 record the coach's teams compiled over 11 seasons — or even the nine bowl games to which he led South Carolina — that made Spurrier memorable.
"Nah, it was just the personality," Cloninger explained. "You always knew you were going to have something to write about. And he said, you know, 'If you want quotes, I'll give you quotes.'"
...such as when he responded to questions about his age — he's 70 now — by saying, "The Pope is 77 and he's in charge of a billion people. All I have to do is put 11 on the field."
"I don't think they're going to find another guy who can bring the package of winning football and take the program into the national spotlight like Steve Spurrier did," predicted Cloninger.
Spurrier's quips at press conferences and elsewhere made news in part because so many of the other coaches at major football schools take themselves so seriously. At least until this year's team lost four of their first six games, Spurrier seemed to enjoy what he was doing, and he certainly was not reluctant to talk about his work to fans and to the press in Columbia and elsewhere in the SEC. But according to Cloninger, perhaps Spurrier's single best line came more than a decade before he arrived at South Carolina:
"That was when he was at Florida," Cloninger recalled, "and he was talking about Auburn. And they said there was a fire at the football dorm that had destroyed 20 books. And his line was, 'Yeah, but the real tragedy was that 15 of them hadn't been colored yet.'"
Spurrier's popularity may make it hard for interim Head Coach Shawn Elliott to capture the hearts and minds of South Carolina fans, especially if the team doesn't start winning.
As for Spurrier himself, when he announced he was stepping down, he was careful to say he was resigning, rather than retiring.
"I may show up coaching a high school team somewhere," he said.
If he does, that high school team will draw a crowd.
This segment aired on October 17, 2015.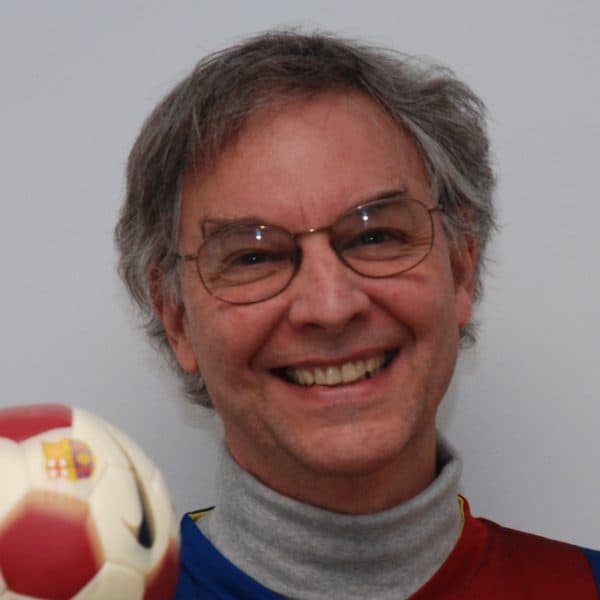 Bill Littlefield Host, Only A Game
Bill Littlefield was the host of Only A Game from 1993 until 2018.