From The Archives: Grantland Meets Only A Game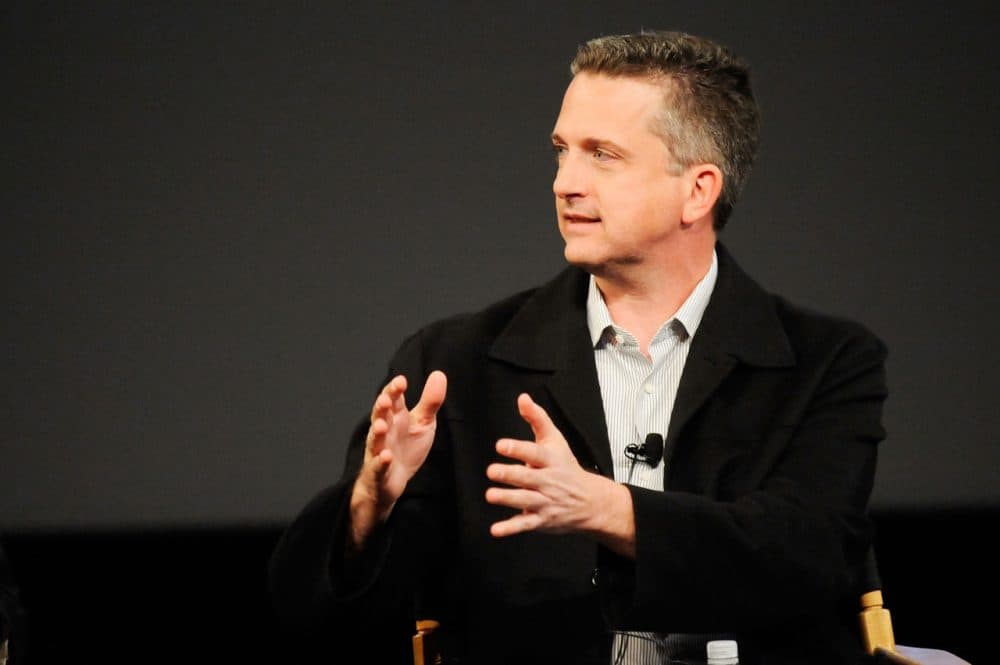 This article is more than 4 years old.
When ESPN and Bill Simmons parted ways back in May, it may have been a sign that Grantland's days were numbered. The innovative blog that covered both sports and pop culture was the brainchild of Bill Simmons, who founded the site in 2011. On Oct. 30, though, ESPN officially shut down Grantland.
"We have decided," ESPN wrote in a statement, "to direct our time and energy going forward to projects that we believe will have a broader and more significant impact across our enterprise."
Over the past four years, Grantland writers have regularly joined us on Only A Game to discuss their work. Here's a look back at some of those conversations:
---
Florida Panthers Teammates Not Only Work Together, They Live Together
Between traveling, practicing and playing, professional athletes spend a lot of time together. But last season, two Florida Panthers teammates also lived together. Grantland's Katie Baker spent some time with Aaron Ekblad, Willie Mitchell and Mitchell's wife, and Baker joined Bill Littlefield to discuss her story.
Remembering 'Sports Phone,' The Go-To Service For Sports Fans, Gamblers 
Before scores were widely available online, sports fans had other methods of keeping up with their favorite teams. Joe DeLessio joined Bill Littlefield to talk about the history of the Sports Phone, a pre-internet service for avid sports fans — and gamblers.
NBA's Serge Ibaka Returns Home In 'Son Of The Congo'
Oklahoma City Thunder power forward Serge Ibaka took a unique path from the Republic of Congo to the NBA. Ibaka and filmmaker Adam Hootnick joined Bill Littlefield to discuss the documentary about Ibaka's recent trip back home.
Redskins, NFL Take Heat From Congress Over Team Name
In 2013, Dave Zirin wrote an open letter to Dan Snyder (Owner, Washington Redskins) asking that he change the football franchise's name. Zirin joined Bill Littlefield to talk about the reaction to the letter.
Are Soccer's Penalty Kicks Too Easy?
In 2014, Kirk Goldsberry wrote an article for Grantland suggesting that soccer consider moving the penalty kick spot back. He joined Only A Game to make his case.
National Signing Day's World War II Connection
National Signing Day is an exciting time for the nation's top high school athletes and their Div. I suitors. This now highly-publicized day of announcements might not exist without Notre Dame's class of 1946. Michael Weinreb made this argument in a piece for Grantland, and he joined Bill Littlefield on Only A Game to explain.
In The Philippines, Manny Pacquiao Is More Than A Boxer
Ahead of last April's Pacquiao-Mayweather fight, Rafe Bartholomew discussed the career of Manny Pacquiao — as well as the boxer's immense fame in his native Philippines.
Charlie Pierce And Bill Littlefield: 20 Years On The Air
And finally, it's only fitting to end with the Grantland writer nearest and dearest to our hearts here at Only A Game: Charlie Pierce. Here's a look back at Bill and Charlie's conversation during the live show in May 2014 that celebrated Only A Game's 20th anniversary.