Only The Beginning? College Athletes Unite Against Racism
04:04
Play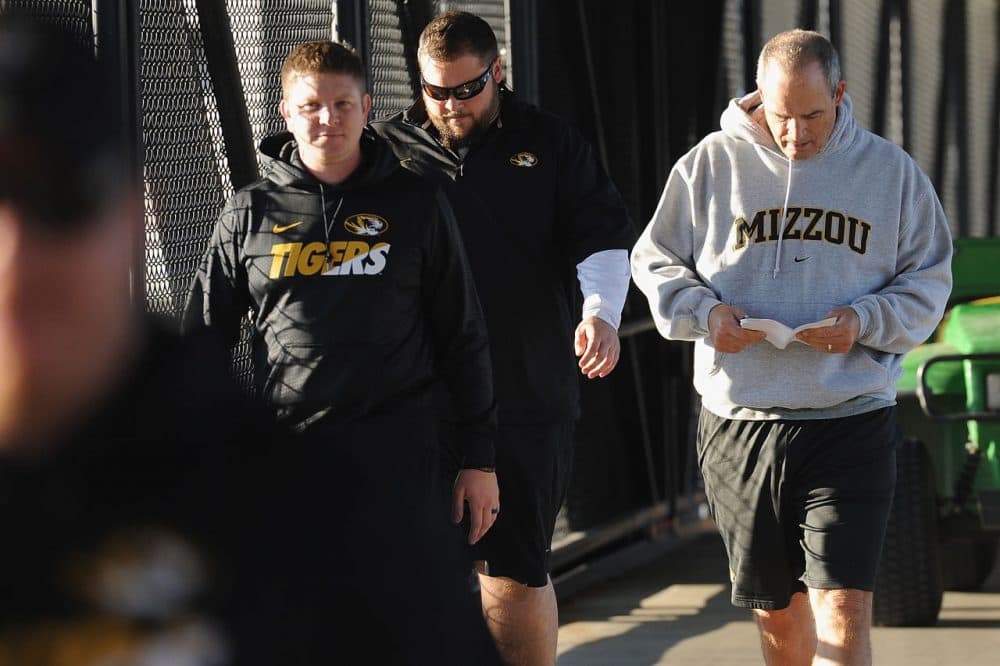 This article is more than 5 years old.
"I've been doing this for a long time; this has never, ever, ever happened," says University of Missouri head football coach Gary Pinkel in regard to his players' boycott that started last weekend. "These are very unusual circumstances."
Pinkel's players sided with the students who were protesting the administration's failure to respond to what they termed racist acts and attitudes at the university's Columbia campus. Those players announced they'd not be engaging in football-related activities until the president of the university resigned, and Coach Pinkel backed them up.
On Monday, the president resigned.
And so a job action by the football team is getting credit for the success of a protest against racism.
It may seem at first ironic that a group of athletes trained to follow their coach's orders became activists.
Sports Illustrated's Andy Staples finds in the events at Missouri evidence that scholarship athletes have begun to assert themselves beyond the field.
"I think we learned on Monday — they have a ton of power," Staples said. "And if you look at how things have gone over the last 30 years, it's really interesting to see how the schools and the NCAA have actually handed over that power to them, to the point where if you had an entire Power Five conference worth of football teams that — in some random Tuesday in October next year — says, 'We're not going to play on Saturday unless you meet these demands,' you would have a conference commissioner, ADs, the NCAA running to help meet their demands and get those games on, because there's so much money at stake."
Traditionally, when workers have declined to work, employers, unencumbered by contracts, have tried to find somebody else to do the jobs. Staples doesn't think that would work in the business of college football.
"I was a walk-on football player in Florida, so I'm kind of representative of the actual student body attempting to play against recruited FBS-caliber players," he said. "You don't want to see 11 of me against another 11 of me on a football field. You are not going to watch that on television."
The NCAA, the colleges themselves and the television networks that bring us the games have created an extremely valuable product. But obviously the value depends on the players. Maybe those players should have realized long ago how much clout they could have as a result of the enormous value of the TV show in which they star. In retrospect, perhaps it seems obvious. But even experienced sports economist Andrew Zimbalist, a professor at Smith College, was surprised at what happened at the University of Missouri.
"Yes, it's surprising. But is it something that could very well happen elsewhere? I think that it can," he said. "It's a watershed moment, it seems to me, in college sports. It's something that conference commissioners and athletic directors and college presidents have to be very concerned about."
At lots of colleges and universities where the marketing plan depends on the football team, the athletic department operates as an entity separate from the rest of the institution. For services rendered, the athletes receive benefits that aren't available to other students: special tutors, training facilities and lounges for their use only, round-the-clock snacking privileges and so on. But beyond their scholarships and, in some cases, living expenses, the athletes don't receive compensation for what they do on the field. Is there any reason to think at least some of those athletes at some of those colleges and universities won't see in the events that transpired recently at the University of Missouri evidence that they can apply what Andy Staples sees as that "ton of power" not only to societal concerns such as racism on campus, but also to the specific circumstances of their own uncompensated labor?
"It's a powder keg. It's waiting to explode," Zimbalist said. "The conference commissioner of the Big 12, Bob Bowlsby, said it about a month ago, he said we're going to start seeing strikes and work stoppages by players."
Late Friday afternoon, Missouri head coach Gary Pinkel announced that he had been diagnosed with non-Hodgkin's lymphoma. Unless another coach is found sooner, Pinkel said he would resign from his position, effective Dec. 31.
This segment aired on November 14, 2015.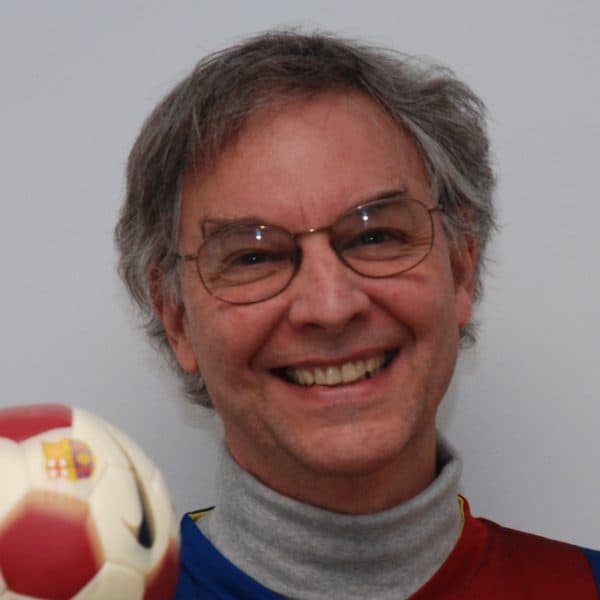 Bill Littlefield Host, Only A Game
Bill Littlefield was the host of Only A Game from 1993 until 2018.