19,000 And Counting: The 'SI King' Seeks To Complete His Collection
07:23
Play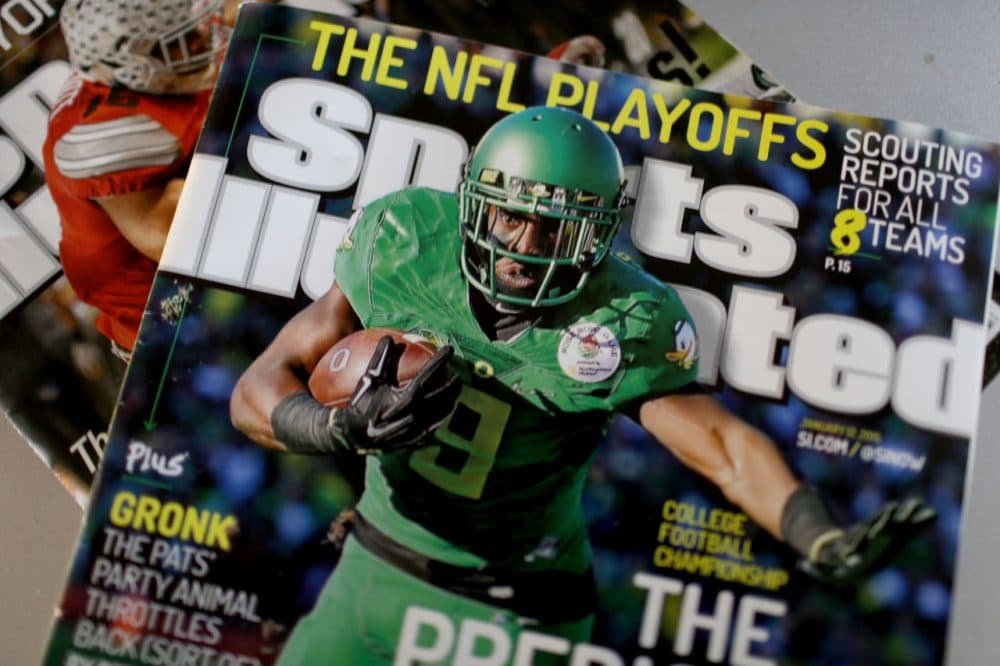 This article is more than 5 years old.
Ever since he was 17-years-old, Scott Smith has been on a mission. And it hasn't come cheap…
"I've been doing this 33 years now so even if you take, you know, an average of $10,000-$15,000 a year, you're between somewhere $300,000-$400,000," Smith says.
His quest has taken him on yearly trips to the Bahamas...
"Most people wouldn't think about having their passport in order or up to date, so I'd have a field day down there. I'd clean up."
...introduced him to the 40th president of the United States...
"I'm always pretty upfront and clear as to what my motive is as opposed to my hands in my pocket or doing something silly when a president is around."
...and even landed him in the hotel room of Muhammad Ali.
"His nickname is 'The Greatest.' Well, I tell you, this guy is the greatest human being I've ever met."
Scott Smith collects autographs. But not just any autograph. His goal is to get every Sports Illustrated ever printed signed by whoever's featured on the cover. The magazine has been in publication since 1954. And at current count, Smith has about 19,000 magazines signed.
You ask for an autograph and they look at you funny. The first crack out of their mouth is, 'How much are you getting for this?'

Scott Smith
"Everyone in the hobby has always called me the SI King.

"I think my grandmother gave me a subscription in 1973 and, like any pack rat, I would just save them, so after I got done reading them, I'd stash them in my closet and just build a huge wall of magazines, never throwing them away.

"Around 1982, I caught wind of where the Edmonton Oilers hockey team was staying here in New Jersey. Gretzky came out and he signed them for me and that's where it started. Started going after every football, baseball, basketball and hockey team. Most of the time pretty successful.

"You know, I've always worked and worked hard. My job was in finance for the past 20 years, and I enjoyed that, but my job is also as Mr. Mom to two little girls right now. Never much of a big spender, so I was able to save enough money to take trips to spring training ... here and there. Now it's become a billion-dollar industry with famous athletes getting paid tremendous amounts of money to sign, so it's taken a big turn over the past few 30 years.

"They get paid a hell of a lot of money, and you ask them for an autograph, and they kind of look at you funny. The first crack out of their mouth is, 'How much are you getting for this?'"
Smith does sell some of his duplicates. He uses the money to fund his hobby and to pay for autographs from certain superstar athletes — he mentions Patriots quarterback Tom Brady — who charge $400-$500 per signature. But there are some covers for which autographs can't be purchased, no matter how much money you're willing to spend.
"There are a few covers from the '60s, '70s, '80s, '90s of just random photographs," Smith explains.
Random photographs of random people. They could be sports fans like you. Or me.
"I would assume that they along with their family are the only ones who know that they're on the cover and maybe the only ones that care that they're on the cover. It's not as if they appeared on the cover because they were famous for doing something. It's just a random shot and lucky that they made it."
But not lucky for Scott Smith. Because although the Internet is very good at telling him where he can find celebrities -- at a hotel or charity function or even sometimes at their homes — the Internet is not good at helping him find people like Dolores Greer, who appeared on the cover of Sports Illustrated on Oct. 17, 1960.
"Just a woman wearing stretchy pants," Smith says. "I don't know what stretchy pants are, but back then I guess they were pretty all the rage."
Back in the '50s and '60s, Smith says, SI was less exclusively sporty. It catered to the yachting set — the kind of people who would wear expensive watches or stretchy pants.
Smith spent an hour with the author of the article, to see if she remembered who the model was.
"The photographer herself was in her 90s," he says, "and suffering from dementia and Alzheimer's and is bedridden in California, but I spoke to her daughter at length a few times."
The daughter was helpful, but didn't know who the model was either. So Smith did something desperate. He called up the Los Angeles Times, to see if they could help.
"They ran the article, and, within a few hours, their lines lit up with three or four immediate tips on who this woman was."
Eventually, those tips led to the daughter of the woman in stretchy pants.
"And she was almost in tears saying, 'I can't believe the interest. I can't believe how flattered we are that you're looking for our mom. No one's really looked for her for 40 or 50 years, and she was just a beautiful model and actress back in the day but no one that hit super stardom.' But her mother had passed away about three months prior to the story running."
That search ended sadly, but Smith is hopeful his next quest will have a happier ending. He's looking for five Red Sox fans who appeared on the cover of Sports Illustrated in August on 1990.
The kids were photographed in Fenway Park, in June or July of that year. And they were engaged in an activity Smith knows intimately.
"In the front row, on the railing, leaning over, yelling and screaming for autographs," Smith says.
The fans would be in their late 30s or early 40s by now.
"There's one young girl on the cover who we understand, we found out that she had passed away a few years ago from a brain aneurysm. It's pretty sad. But there are four boys on the cover, two of which look like they could be brothers. So I'm trying to do everything I can to get the word out and see if someone can identify them for me."
Smith's passion for this search brings up an interesting question. So I ask him — is it really all of those magazines, carefully autographed, wrapped in plastic and stacked along the walls and in the crawl spaces of his New Jersey home that bring him so much joy?
"I love thinking of myself as a private detective and looking for what sports fans might consider a nobody," Smith explains. "You know, we're all somebody and we're all nobody. We're not famous. These kids aren't famous. You know, if I have to take a ride up to Boston and meet a 40-year-old and take him out for a burger and a beer and spend an hour or two maybe meeting his wife or kids, that's a lot of fun for me. I get a real kick out of meeting just anyone. Once we hopefully find these kids, I'll get a real kick out of meeting them, too."
I got an email from Smith earlier this week. He's identified one of the boys — now fully grown — and mailed him a bunch of magazines to autograph. He's still holding out hope that he'll be able to find the other three…and maybe take one or two of them out for a burger and a beer.
This segment aired on November 14, 2015.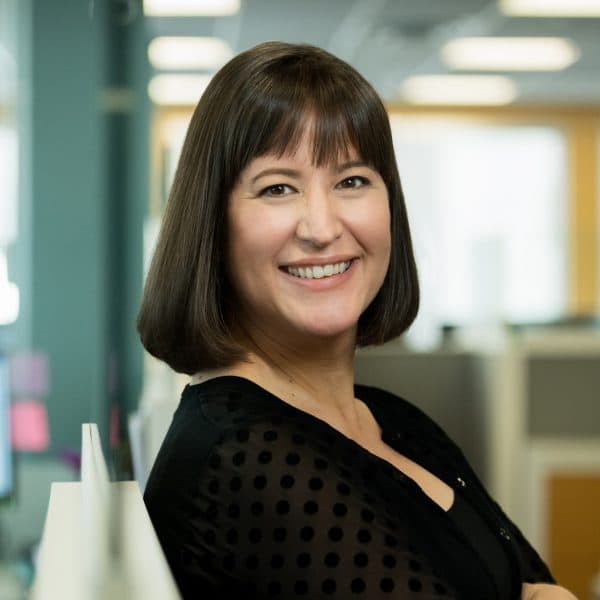 Karen Given Executive Producer/Interim Host, Only A Game
Karen is the executive producer for WBUR's Only A Game.