Taking Sportsmanship To The Next Level
05:28
Play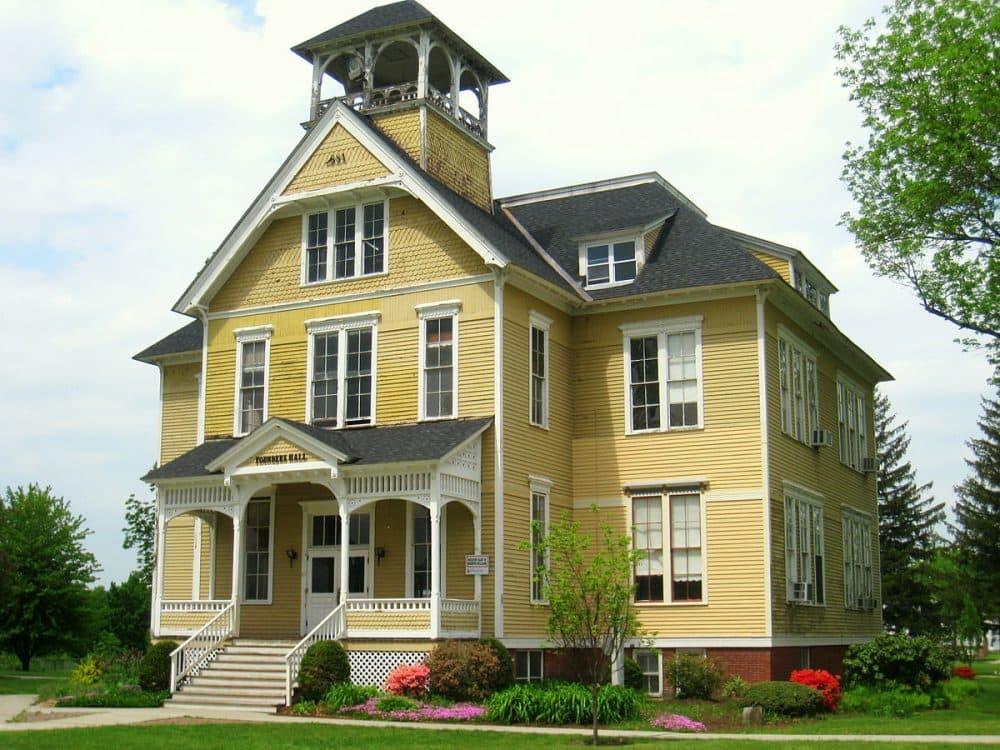 This article is more than 4 years old.
Legend has it that in the days of the old Boston Garden, the showers in the visiting locker room ran cold in the winter and the heating system in the guest quarters would reach maximum efficiency just in time for summer and the NBA playoffs. Opponents of the Boston Celtics often went home uncomfortable and unsuccessful.
But it's not that way everywhere. In February of 1995, Only A Game paid a visit to Atlantic Union College, where students and faculty had made a concerted effort to make visiting athletic teams feel at home.
---
"We consider all athletic opponents as guests and treat them will all courtesy due friends and guests; we accept all decisions of officials without question; we applaud opponents who make good plays or show good sportsmanship." — Sportsmanship Code
This Sportsmanship Code was posted on the walls of the modest gym at Atlantic Union College, enrollment about 500. As it indicated, the sports program at this small Seventh-day Adventist institution in Lancaster, Mass., differed from those you'd encounter almost anywhere else.
Dr. Stacey Nelson, the chairman of the Atlantic Union physical education department, as well as the basketball coach, was the man behind the sportsmanship code, but it was only the most visible manifestation of the attitude Dr. Nelson had been trying to establish there — an appreciation of athletic competition as a cooperative, mutually beneficial dance for partners in a challenge, rather than a battle between two opponents desperate for victory.
Dr. Nelson acknowledged that his work hadn't been easy and that it may never be over.
"It's a constant growth experience," Nelson said, "because you think you've got the battle won, and you get a new group of freshmen and a new group of students who come in who have been socialized in the other way, and they don't quite understand what's going on. So, I usually get up in Chapel once a year and use an example of inviting your friends over to play a game of Monopoly, and, in essence, to say that at the end of the night, if you have won and you've got Boardwalk and Park Place and all of the others, and you get up on the table and start to shouting, "Sha-na-na-na, goodbye," how often would your friends enjoy coming over to visit you again to play this game of Monopoly?"
'Minimize The Negatives'
A large majority of Coach Nelson's players and the students who packed the wooden balcony at the end of Atlantic Union's gym for home games were Seventh-day Adventists. As youngsters who value fellowship, they were perhaps more inclined to be receptive to the message than their peers outside the faith.
But according to Dr. James Londis, president of Atlantic Union, Coach Nelson had to educate the teachers as well as the students, and some of his work had been viewed with skepticism since historically Seventh-day Adventism has had no room for inter-collegiate sports.
When you play volleyball, you go into a game with most people and it's just a game. They're kind of like the enemy and you got to beat them. But now we're meeting them, and we're finding out the people that they are.

John Crumb, visiting player
"I think from the beginning of the Church, and from it's earliest kind of writings, there was a high degree of suspicion about what competition could do to human beings and their character development," Londis said. "So the challenge for us has been, how do we tap into the energy, the excitement, many of the positive things that competition can develop, but, at the same time, minimize the negatives that are associated with intense competition?"
At a volleyball game that week, the cheering section was smaller than usual since many of the students were studying for midterm exams and some had already left for spring break. Still, though, the male volleyballers from Atlantic Union fell to the team from Johnson & Wales College in Rhode Island, there was no lack of enthusiasm. At one point, when the noise did subside briefly, a student circulated through the balcony with free pieces of delicious cheesecake.
"It's to give you more energy to cheer!" she said.
A Post-Game Tradition 
After every soccer, basketball and volleyball game that the men or women of Atlantic Union play, they asked their opponents to attend a brief reception. There were refreshments, of course, and there was an opportunity to talk about the game just passed and others to come and maybe more profound issues as well. Members of the other team are invited to take home a copy of a short book entitled, "To Know God," but nobody insists.
Most visitors, like Johnson & Wales volleyball player John Crumb were surprised and delighted by the tradition.
"It makes you feel at home, kind of," Crumb said. "This, having this drinks after, it's nice because when you play volleyball, you go into a game with most people, and it's just a game. They're kind of like the enemy, and you got to beat them. But now we're meeting them, and we're finding out the people that they are, which is nice."
Nice it was, and perhaps it's more than that. It's a quiet assertion during a small, unspectacular reception, and partly for that reason, because it offered such a dramatic contrast to the upcoming hoopla so accurately characterized as Madness. Attention should be paid.
Our story about Atlantic Union College ran in early 1995. Everyone there made visitors feel right at home — even a fledgling public radio host. But hospitality alone was not enough to save Atlantic Union's athletics program, which was dropped in 2003 due to financial issues.  This story was produced as part of Only A Game's "Celebration of Home."
This segment aired on November 28, 2015.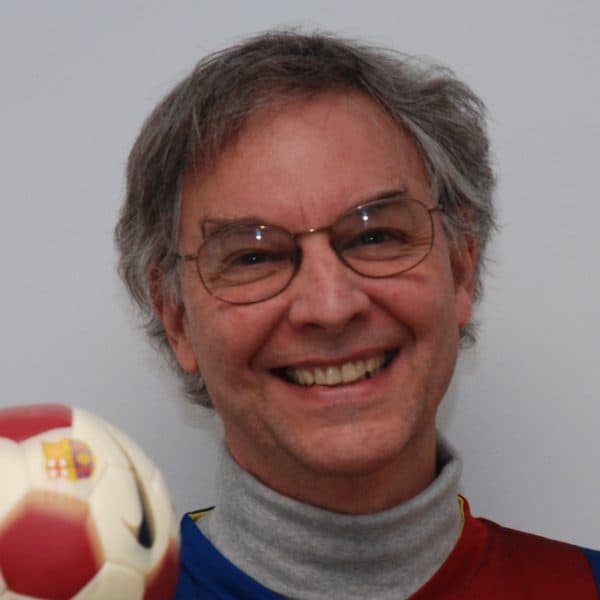 Bill Littlefield Host, Only A Game
Bill Littlefield was the host of Only A Game from 1993 until 2018.