'Summer Of The Bass' Celebrates Country That Remains Wild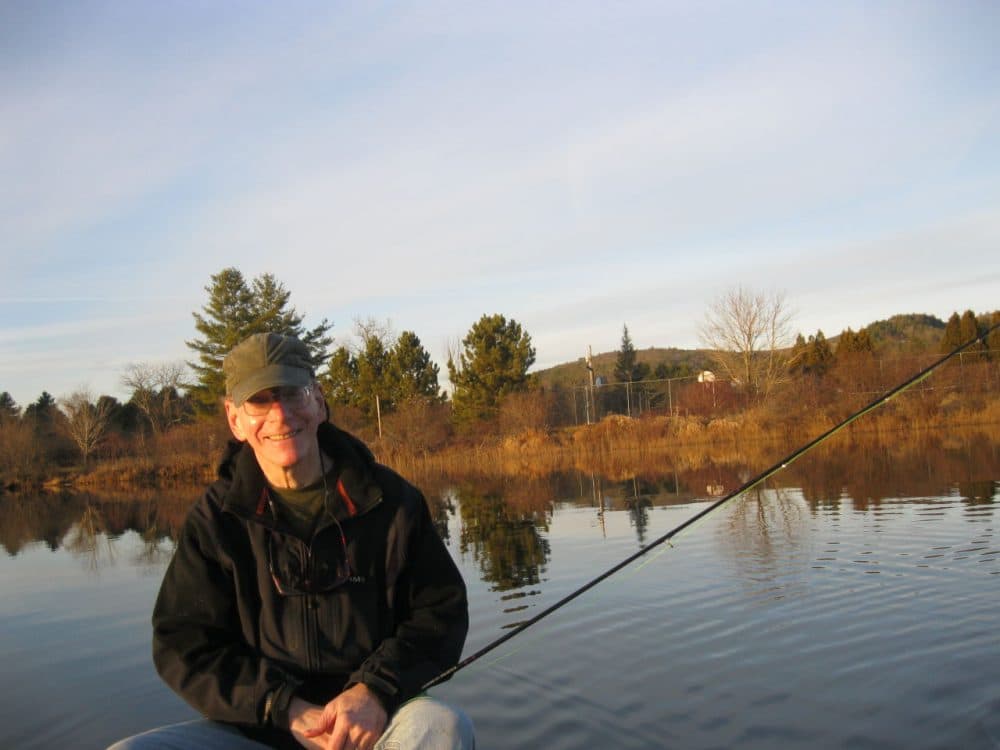 This article is more than 4 years old.
A couple weeks ago, I received at my desk a copy of "Summer of the Bass" by W.D. Wetherell. It was originally slated for release in the summer, when bass and, therefore, bass anglers would be most active. Who buys books about summer activities just before winter sets in? But the publication date for "Summer of the Bass" is Nov. 24, just in time for those living on the equator to get their Thanksgiving bass angle on.
Wetherell's book is a celebration of country that remains wild and healthy, and of the native species that thrives in it despite everything else.
The timing is awful, in a way, but the fortunate thing for prospective readers is that Wetherell's writing is always enjoyable, whether or not the subject is in season. This is not a dime-a-dozen "How To Reel in Them Lunkers Thar" book by a Bible Belt bass pro/TV personality/human billboard for the multi-billion dollar bass fishing industry. It's a thoughtful meditation by a lifelong angler and lover of wild places on what Wetherell calls "America's greatest fish," the beautiful waterways in which it swims, and what it symbolizes.
Full disclaimer: I'm a fly fisher, and I've had the great fortune to twice fish with W.D. Wetherell. Spending time with him in a couple of his favorite New Hampshire fishing spots was, in some ways, like reading one of his books. Wetherell is a bit guarded at the outset. But once the slightly crusty and abrasive exterior is scratched, an enormous generosity emerges, and he shares the things he loves the most.
On my first trip, we fished a backwoods pond filled with strong, wild smallmouth bass and enjoyed an unforgettable shore lunch on a tiny and remote sand beach accessible only by canoe. The sand was pocked with moose hoof prints. It was so remote and small that I wondered if he and I had been the only ones ever to make human footprints on it. The place is the sort of rare treasure that I might never want to share with anyone, if I had such a treasure to share. But Wetherell did.
On our second trip, we canoed the Connecticut River. His knowledge of every pool, pocket, riffle, run and eddy on several miles of river was incredible. At the end of our run, he pointed to a spot near the takeout, and said, "There's always a fish behind that rock. Cast your fly just to the right of it." A bright, healthy smallmouth smashed the surface, and I had (and released) my last catch of the day. I remember Wetherell's smile. It seemed to wordlessly say, "I am a really good Connecticut River guide." But it also said, "This river, and this magnificent species, are still alive."
One of my favorite books by W.D. Wetherell is a collection of essays titled "North of Now: A Celebration of Country and the Soon to Be Gone." I've always found the inevitability suggested by the subtitle to be rather sad. But reading "Summer of the Bass" is a sort of antidote to that sadness. Wetherell's book is a celebration of country that remains wild and healthy, and of the native species that thrives in it despite everything else.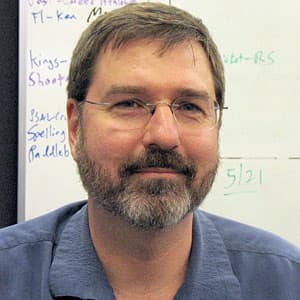 Gary Waleik Producer, Only A Game
Gary Waleik is a producer for Only A Game.