Match-Fixing In Tennis: From 2007 To Today
06:30
Play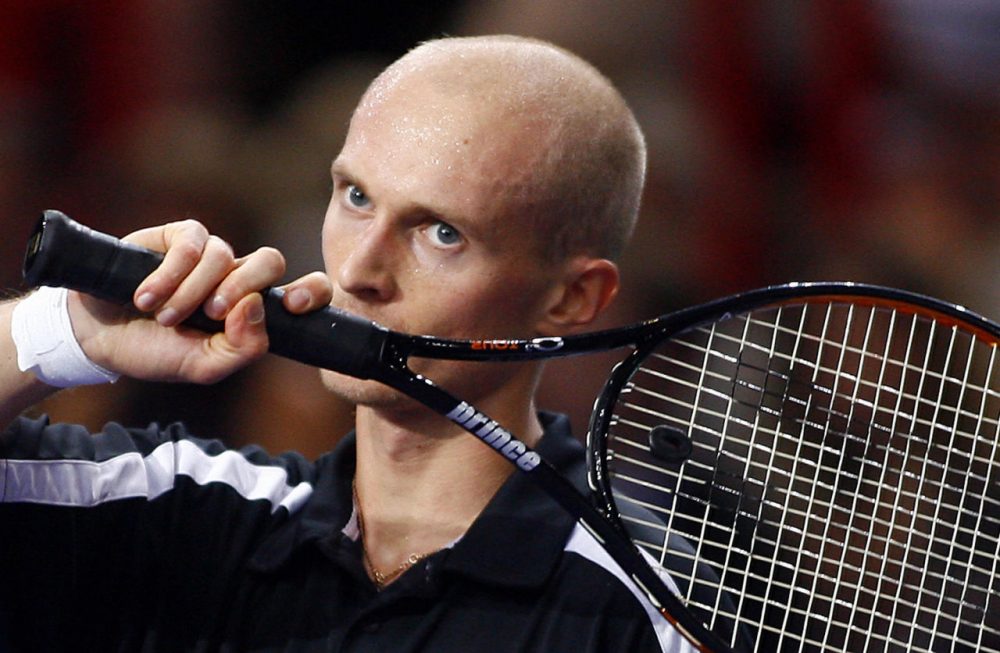 This article is more than 5 years old.
To understand the story that's currently shaking up the tennis community, you have to go back about nine years. Then, as now, in at least one sense, the gambling business resembled — and resembles — any other line of work. You don't last long if you're not paying attention. At Betfair, a book-making establishment in London, "paying attention" meant installing an automatic system that flagged unusual patterns of wagering.
"Once you got over various thresholds," said Betfair's Mark Davies, "or prices moved by certain amounts, then the sale in question would flash."
Davies worked at Betfair nine years ago, when those lights started flashing.
"We were seeing sums of money coming in from accounts that were betting in large size having recently opened on an outcome that didn't look likely," he said. "And then that unlikely outcome happened to come to pass."
A Single Anomaly?
The discrepancy during that 2007 match between Nikolay Davydenko — then ranked 6th in the world --and Martin Vassallo Arguello — ranked 81 places lower — was dramatic enough for Davies and his colleagues to suspend wagering on the match and to alert the sport's governing body, the Association of Tennis Professionals, to the anomaly.
"We said to them specifically that we're not casting aspersions on the match," Davies said, "but the betting was sufficiently strange that we have decided we're not comfortable with it, we have voided the bets."
We haven't got their phones, we haven't got their bank records, we haven't got their computers. But the Tennis Integrity Unit, they can get all of these things.

Simon Cox, BBC
"What happens at Betfair when you void all the bets?" I asked. "Do your customers call and howl or do they all say, 'Well, thank goodness, I could have been a victim of a scam?'"
"It depends entirely on whether they were winning or losing at the time, of course," Davies said.
Those warning lights don't necessarily mean that the fix is in. Betting patterns can suddenly shift for more mundane reasons, like rumors of an injury. But suspension of betting is bad for business. Who wants to go to the trouble of picking a winner, just to be told that all bets are off? So it's a good thing for Betfair and similar book-making operations that they don't have to void all bets very often.
"I left Betfair a number of years ago now," Davies said, "but at the time we did it, it was the only time it had ever happened, and to my knowledge it hasn't happened since that any bookmaker has voided bets on an outcome of an event like that."
Davydenko and Arguello were cleared of wrong-doing after a year-long investigation by the ATP. And the suspension of wagering on a not-especially-significant tennis match in 2007 might have been forgotten in the never-ending avalanche of sports and sports wagering…but it wasn't. Among those who picked up one of the threads of the story and began following it was Simon Cox at the BBC.
"Well, like a lot of stories, I suppose," Cox said, "it was having a meeting with a contact, and he just said, 'Look, this is a story you really need to get on top of.'"
"Was this," I asked,  "a dead-of-the-night, mysterious-envelope-passed-beneath-a-park-bench sort of thing?"
"Sadly, not quite as exciting as that," Cox said. "We were just having a lunch meeting."
Numbers of Cox's colleagues told him to find something else to write about. Sometimes, and he wishes he had.
Following The Threads
"I didn't think it was going to take me six years," Cox said. "A lot more gray hairs, a bit fatter, but I fed off the passion of those I started talking to, because there was just a sense of frustration that something's gotta be done. Someone's gotta get this out there."
What Simon Cox wanted to "get out" was his discovery that the 2007 tennis match that had lit up the board at Betfair was, to some extent, representative. Numbers of people were betting on numbers of runner-up-type tennis players, and they were winning. Eventually, Cox got some investigative help from BuzzFeed, an internet media company in the U.S.
"We just thought, well let's combine forces," he said. "And that really helped because then we had double firepower, if you like."
I suspect that what we've got here is a governing body that would love to do more, but is perhaps a little bit scared of the implications.

Mark Davies , Betfair co-founder
"Let the record show that you brought up the term firepower," I said. "Is there a smoking gun in this story?"
"I suppose the smoking gun that everyone wants is the names," Cox said. "This isn't the number 300 in the world. These are people who've been around the top. They're playing the top guys."
Sounds tantalizing, doesn't it? Simon Cox and BuzzFeed say tennis authorities have been warned about 16 players whose matches have caused warning lights at various betting agencies to flash — at least half of those 16 are alleged to have been playing at the ongoing Australian Open — but Cox doesn't plan to make the names of those "top guys" available to the public any time soon.
"We haven't got their phones, we haven't got their bank records, we haven't got their computers. But the Tennis Integrity Unit, they can get all of these things."
Perhaps the ATP's Tennis Integrity Unit, created in 2008, hasn't chosen to exercise the authority it has. If they have done the investigating to which Simon Cox refers, they haven't shared their knowledge beyond their conclusions regarding that match played nine years ago. But Cox feels he's learned enough to know that the attempt to create sure things on the tennis circuit is an on-going issue.
"It is a problem now," he said. "I was talking to a former player who's now a coach just the other day, and he said, 'Look, I have young players being approached, and sometimes the guys approaching them can be pretty threatening, saying, 'Look, you know, I bet money on you to lose and you better make sure you do, because otherwise you better worry about your travel arrangements, your family.' You know this can involve criminals."
A Smoking Gun?
So Cox and his collaborators at BuzzFeed allege that today the ATP is turning a blind eye to the athletes who say 'yes' to such offers. Mark Davies, formerly of Betfair, is not convinced.
"They've made the allegation," he said. "What I haven't seen is the smoking gun that proves that."
Consequently, Davies isn't surprised that the ATP has not taken advantage of the information they allegedly do have about players who've thrown matches.
"And what does that prove? It proves that it's very, very hard to take away somebody's livelihood," he said. "They would be taking quite a big step to take individual players, accuse them of something that was career-ruining, and I suspect that what we've got here is a governing body that would love to do more but is perhaps a little bit scared of the implications."
Scared, careful or willfully disengaged, the ATP may find it has no choice but to act if the stories about chicanery and worse on the pro tennis circuit keep coming. The Association did not respond to our request for comment.
This segment aired on January 23, 2016.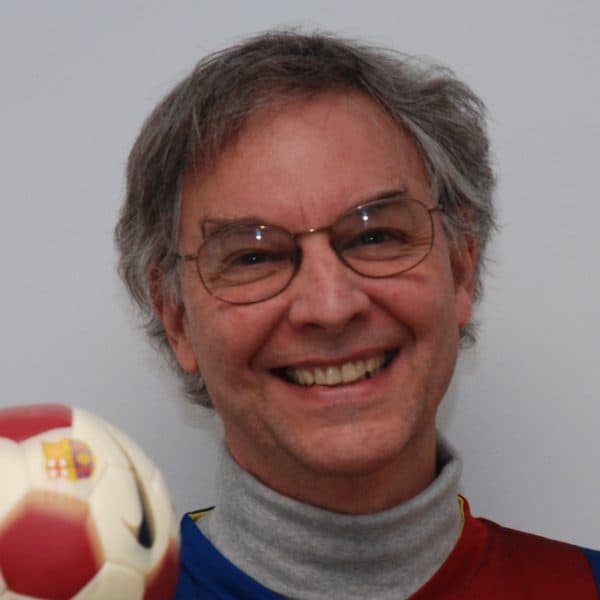 Bill Littlefield Host, Only A Game
Bill Littlefield was the host of Only A Game from 1993 until 2018.