WWE Wrestler Daniel Bryan Pinned By Concussions
03:05
Play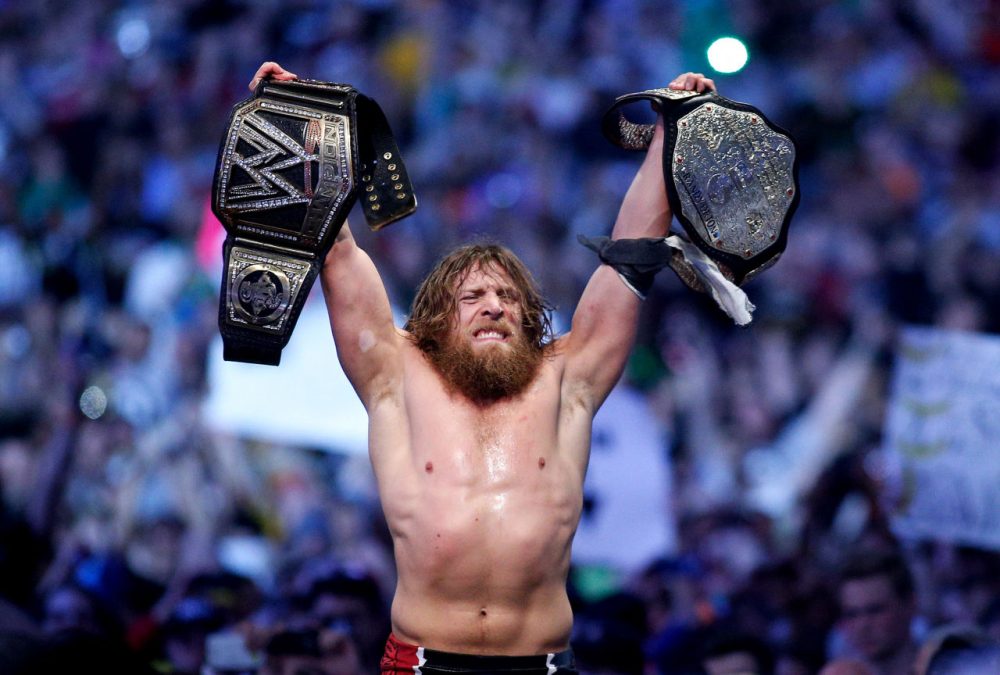 This article is more than 4 years old.
When you teach creative writing, you can encourage your students to write about anything.
So it happened that at some point during the 30-odd years during which I taught creative writing, one of my students wrote about professional wrestling.
He maintained that it was a real sport. I tried to explain to him that even in a creative writing course, there were limits to how creative he could be. I asked him how a sport could be "real" if the action was scripted and both wrestlers knew in advance who would win.
"But they really get hurt," he said.
This week, I was reminded of the assumption that real pain meant the competition was real. Pro wrestler Daniel Bryan, who'd suffered plenty of pain, announced his retirement. "I have loved this in a way that I have never loved anything else," he said Monday during an appearance on WWE Raw. "But a week and a half ago I took a test that said maybe my brain wasn't as OK as I thought it was."
Pro wrestling is theater. Daniel Bryan has been a performer. His retirement brought his fans to tears. And WWE being what it is, perhaps it will turn out to be a plot twist destined for reversal in his triumphant return to the ring.
But some of what Bryan had to say in his announcement sounds suspiciously authentic. "Within the first five months of my wrestling career," he said, "I'd already had three concussions. … When you've been wrestling for 16 years, that adds up to a lot of concussions."
The official story is that WWE concussion expert Joseph Maroon would not clear Bryan to return to the ring. This is the same Dr. Maroon who was employed by the NFL and the Pittsburgh Steelers. Last year, he told "Outside the Lines" that the dangers of chronic traumatic encephalopathy had been "overexaggerated," whatever that might mean. With youth football under scrutiny, Dr. Maroon pointed out that kids could also hurt their heads by falling off playground equipment.
Has Dr. Maroon had a change of heart? Or head? Have the CTE diagnoses of Ken Stabler and lots of other NFL veterans changed his perspective? Or was the result of whatever test Daniel Bryan took so spectacularly grim that even Dr. Maroon couldn't see sending the wrestler out for more concussions?
"I don't want to be doing this any more than you don't want me to be doing this," Daniel Bryan told his fans. True fans of both his persona and the man himself must hope that first "don't" morphs into a "didn't," meaning Bryan stays retired.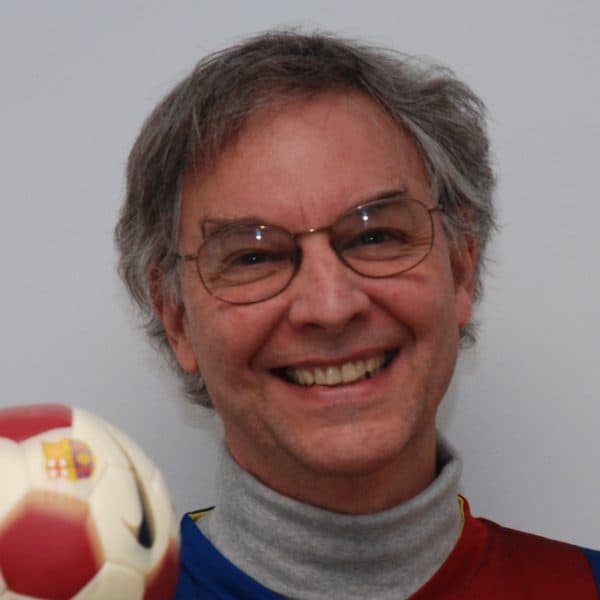 Bill Littlefield Host, Only A Game
Bill Littlefield was the host of Only A Game from 1993 until 2018.