Claude And Ty: How Two ArsenalFanTV Stars Represent All
04:46
Play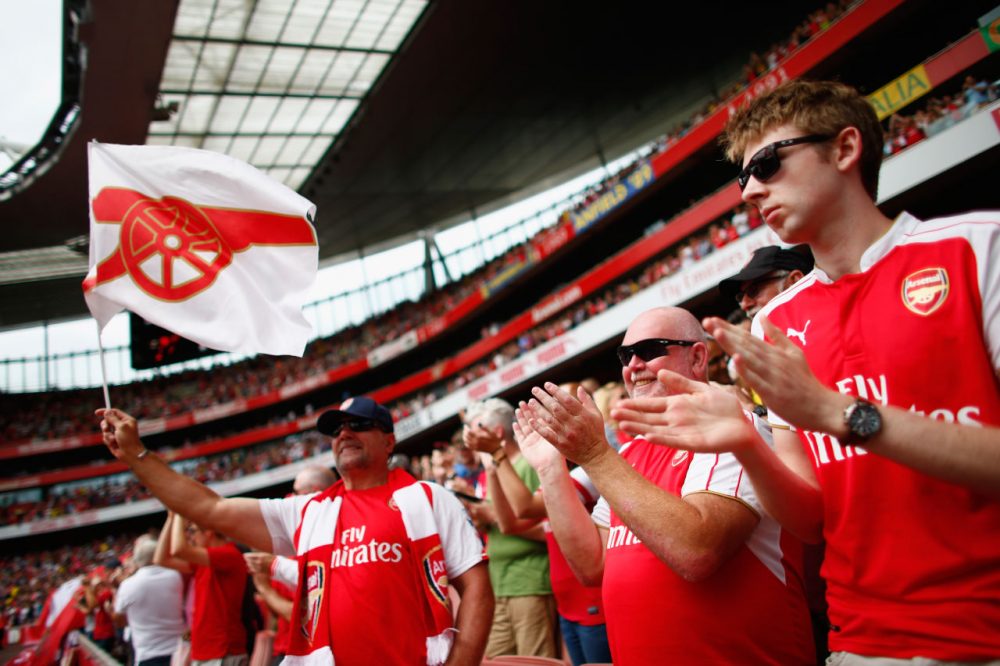 This article is more than 5 years old.
There are channels on YouTube dedicated to English Premier League teams with slogans like "for the fans, by the fans."
There's one for Chelsea supporters, Manchester United supporters. Since they all tend to interview some of the same fans after every game, these fans have become minor celebrities.
ArsenalFanTV is one of the most successful of these YouTube channels, in part because of two blokes named Claude and Ty. Put them together, and Claude and Ty represent every dedicated sports fan of every team in every sport around the world. Let me show you what I mean. Here's Claude talking about Arsenal's coach.
"I mean," he says. "Ahhh … I don't — I just don't — I don't understand. I dunno know what's going on here. He's lost the plot. He's completely lost the plot."
"Claude is a beleaguered, depressed uncle, often wearing his shirt and loosened tie from work," says freelance journalist Tom Goulding. "Equal parts, sort of, Willy Loman from Death of a Salesman and Anxious Gil from the Simpsons."
Goulding is a fan of Tottenham Hotspur, but he wrote about Arsenal's Claude and Ty this week for Vice Sports.
"We don't deserve to win this bloody league," Claude continues in the video."And if we do, I would feel guilty about taking it, really."
A lot of very strong sports fans like myself will know that they have a bit of Claude and Ty deep down in them.

Tom Goulding
So, is Claude ever happy?
"Um, he is," Goulding says. "I think it's more that his happiness is tinged by the knowledge that that can be ripped away from him in either three or seven days at the next game. If you had an analogy with human relationships, you might be having great, wonderful, joyful intimacy and companionship now, but it's the knowledge that next week or maybe next year they might just leave you, and you'll be alone."
Claude, perhaps, comes by that particular anxiety honestly. He recently revealed that his marriage split up after just six weeks, when his wife asked him to choose between her and his football team — and he chose Arsenal.
Claude is far too Eeyore-esque to represent all sports fans, and that's where Ty comes in. Here, being interviewed after a bad loss, is Ty.
"Ty, even you could not put a positive spin on that," the channel's host says. "That was one of the worst Arsenal performances I've seen in a long time. It was awful."
"It was awful," Ty says. "But that happens."
"Ty's aesthetic has become famous in it's own right, attending every game wearing official Arsenal merchandise," Goulding wrote. "It's a fashion style reflective of his ideology — of childlike tribalism, that unwavering utter belief in the club's exceptionalism."
"We can't get carried away," Ty continues in the video. "We're disappointed, but are we going to say it's all over?"
Goulding relates to Ty's optimism.
"We've all come away from games thinking, 'If we only could have taken those chances we would have won that game.' When the very events happen on the pitch, the same things, they might be sitting in seats right next to each other, in fact, I think they often are. They will see the same shot very differently. You know maybe Olivier Giroud, miss an open goal and hit the crossbar. And Ty will look at that and go, 'Just think. We could score here. This is wonderful. Let's put another ball in the box.' And Claude will look at that mess and just think, 'Ahh, let's end it all now.'

"ArsenalFanTV know they're onto a winner when they just put them together, outside the stadium after a match, maybe after a defeat, and Ty's optimism and sort of evangelism about the cause — that 'It's not as bad as you think' — denies the very legitimacy of Claude's angst and his anger."
"A lot of very strong sports fans like myself will know that they have a bit of Claude and Ty deep down in them," Golding continues. "And I think most of us will kind of oscillate very easily between both pessimism and optimism. So we'll come out of games feeling completely disgruntled and depressed, but also have that little fire inside us that's thinking about next week or next season and knows that the same elation and memories that we sought out today, and the kind of joy that we sought out today that wasn't there, there will be another chance for that."
This segment aired on March 19, 2016.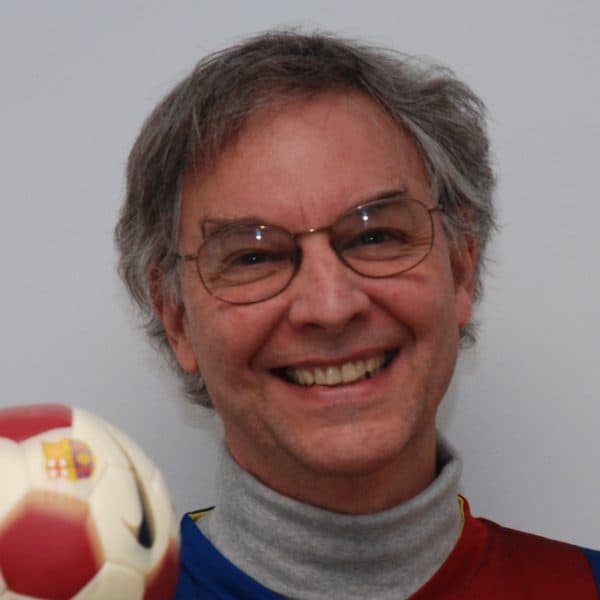 Bill Littlefield Host, Only A Game
Bill Littlefield was the host of Only A Game from 1993 until 2018.