No More Pie: Navy Linemen Must Shed Weight To Graduate
04:40
Play
This article is more than 5 years old.
"I'd get anywhere from six to eight eggs. A bagel. Some yogurt. Oatmeal. And some bacon. And then we'd go to class, and I'd bring along with me a couple PowerBars or something."
OK for breakfast. Now what does Midshipman Joey Gaston do for a midday meal?
"Lunch varies, but let's say they have buffalo chicken sandwiches one day, so I'd eat two buffalo chicken sandwiches, but I'd stack two pieces of chicken on each sandwich," Gaston says. "And then I'd eat some fries. Usually every day a donut or a piece of cake slipped in there somehow."
The End Of An Important Duty
You got all that? OK, and we didn't even get to dinner. Now here's the best part about how Gaston maintained himself while he was at the U.S. Naval Academy in Annapolis.
Hands down, the run. That was the most dreaded part of the test.

Joey Gaston, former Navy offensive lineman
"It was something that I saw as a duty," he says, "but it was not too difficult to do."
Eating like that was Joey Gaston's duty because he was a lineman for Navy's football team. The team depended on him to weigh about 290 pounds.
Linemen at other colleges and universities labor under the same expectation, and according to Dr. Charles Yesalis, professor emeritus of health and human development at Penn State University, this presents a potential problem after they've played their final downs.
"A bunch of weight, no matter how strong these guys are, is body fat," he says. "I don't know if this has been studied, but I would say that the majority, the significant majority, continue on at that weight or higher."
But not at the Naval Academy, because in order to graduate, Joey Gaston, his big and bigger line mates, and every other midshipman must pass a physical test that would defeat most people who weigh 290 pounds. The test requires push-ups, sit-ups, and a 1.5 mile run, which everyone must complete in less than 10:30. The greatest challenge for Joey Gaston?
"Hands down, the run," he says. "That was the most dreaded part of the test."
But not so dreaded that Gaston and his fellow big men couldn't develop a plan to not just pass that test, but — as he put it -- to crush it. They relied on teamwork and group training runs.
"There was always constant companionship and that camaraderie that you learned and picked up through football and through being around each other," he says. "So we would all suffer together, I guess."
Except that sometimes Joey Gaston suffered alone, especially right after his final football season ended in late December.
"The hardest part was the first week," he says. "Because I was home. I was on Christmas break. My mom was cooking all this good food. And I'm just miserable. My dad and brother and family were there, and so she's cooking pies and stuff, but I've got to sit there and eat dinner and call it a night. Or enjoy a glass of water."
"Did they laugh at you?" I ask. "Did they point and laugh? Or do you have a loving family, rather than a cruel family?"
"It was more my buddies from back home that would just give me a hard time. 'Cause they would just order food and eat it in front of me, just because they're just mean guys," Gaston says with a laugh.
The Day Of The Test
Pies and mean guys. It can't have been easy. But over the 67 days between the end of the football season and the 1.5-mile run, Gaston lost about 40 pounds.
And so Joey Gaston will graduate in a couple of months, and then he'll report to the U.S.S. San Jacinto, docked in Norfolk, Virginia, lighter than he's been in some time.
"The one real thing that has been huge for me is I get up three flights of steps and I'm not breathing heavy or sweating," he says. "It is just unreal. Body is holding together, and, I mean, life's good right now."
Which is not to suggest that anybody listening should try dropping almost 20 percent of his or her bodyweight as quickly as Joey Gaston did it. Better to take it slow. And better still not to eat all the eggs, bagels, sandwiches, donuts and cake in the first place.
Unless, of course, those are coach's orders.
To read more about Joey Gaston and the Naval Academy's offensive linemen, check out Rick Maese's feature in the Washington Post, "A Weighty Issue: Navy Linemen Must Slim Down For Life After Football."
This segment aired on March 26, 2016.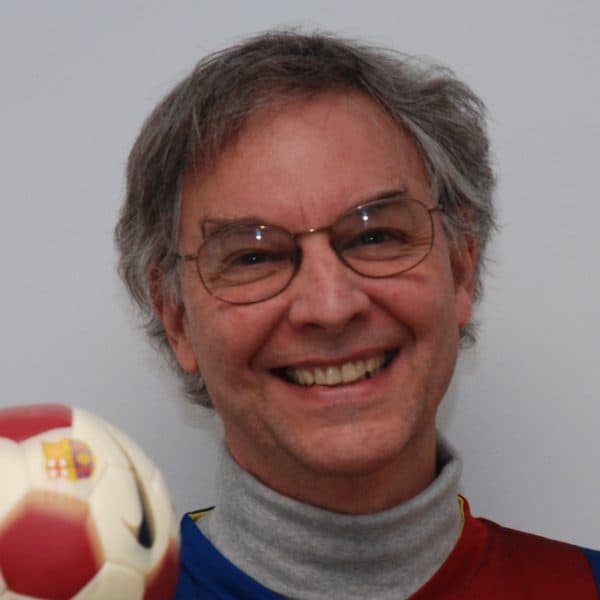 Bill Littlefield Host, Only A Game
Bill Littlefield was the host of Only A Game from 1993 until 2018.