Football To Broadway To Wall Street: The Re-Invention Of Eddie George
Play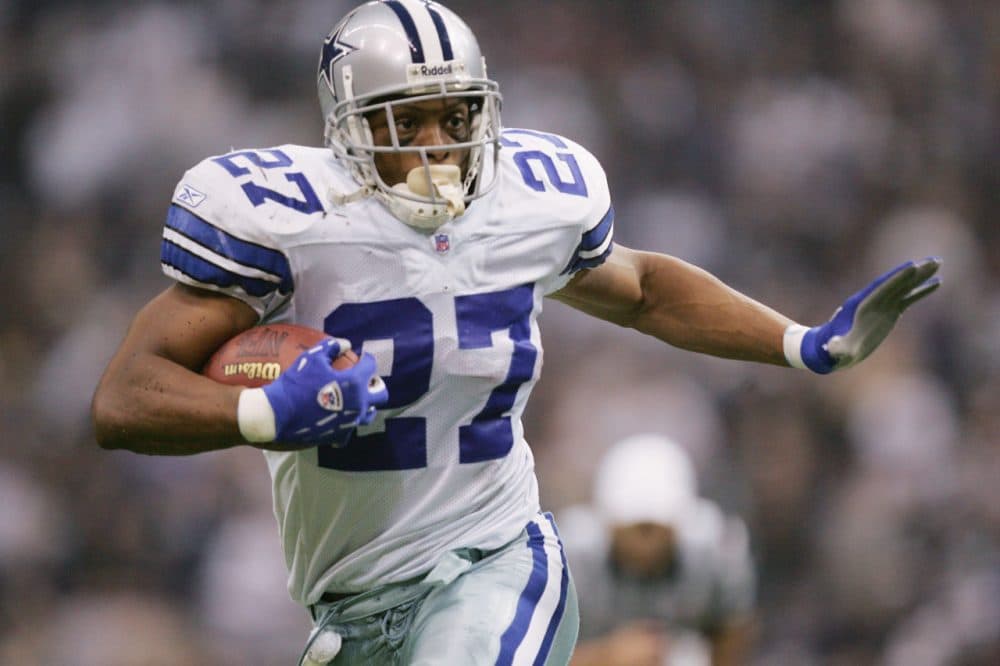 This article is more than 6 years old.
Eddie George played football for Ohio State University. He won the Heisman trophy. He had a nine year NFL career with the Tennessee Titans, Houston Oilers and Dallas Cowboys. But when his football career ended unexpectedly, he had to find a way to re-invent himself.
"I mean you can use the term re-invent, I guess," George says.  "Because I've gone from the football field to Broadway, from Broadway to Wall Street, so to speak. But that's who I evolved into, and I spent a lot of time doing that. So that's where I am today."
George first started taking acting lessons as a way to improve his skills as a sports commentator. But he soon found that the two sets of skills don't really have a lot in common. Instead, he discovered a love of the theater. His biggest role to date? Playing Billy Flynn in the musical, Chicago — on Broadway.
"I performed for seven weeks. I enjoyed every moment of it. You know, it's like riding a roller coaster ride. Once I hear the music it's like, 'OK, here we go, it's the uptick.' You're going up and you're slowly going up. And then when I hit the stage it's like I'm being shot out of a cannon. And before I know it, I'm off stage. It seems like seven weeks is a long time but it goes by so fast."
George tells his story, In His Own Words. To hear the full story, click the play button below the headline at the top of the page. 
This segment aired on April 2, 2016.