The Final Four's Complicated History With Domes
05:11
Play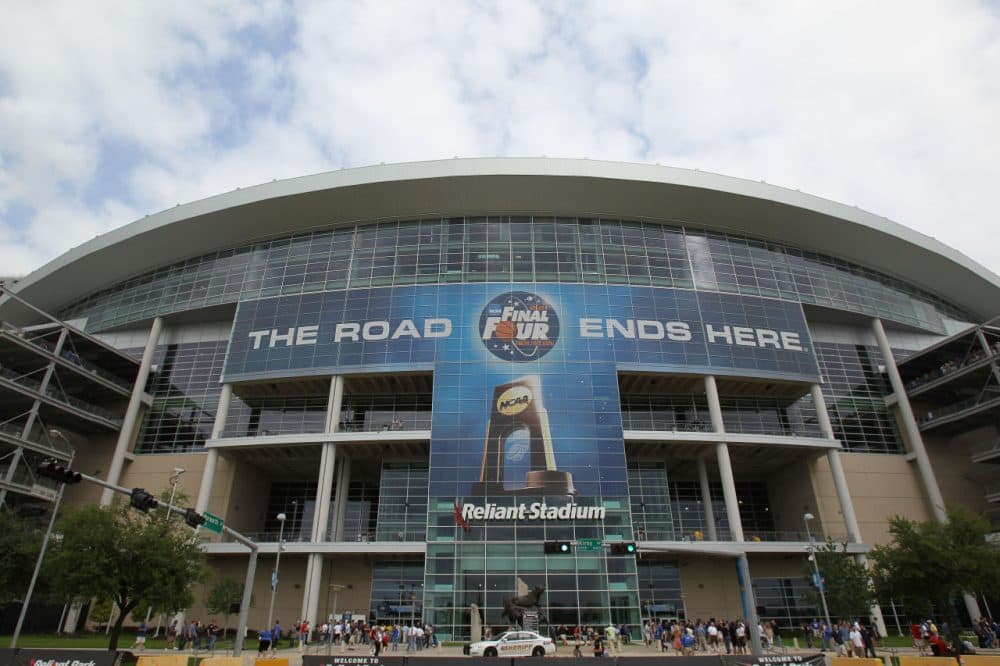 This article is more than 5 years old.
This year, once again, college basketball's championship will be played in a football stadium, this time in the home of the NFL's Houston Texans. About 76,000 people will be present for each game. Or sort of present. Because some of them will be a long way from the basketball court, which isn't good.
It used to be worse.
A Weekend At The Astrodome
"The court was literally in the middle of the baseball field, so you had this vast area before anybody sat," recalls Dale Robertson.
Robertson, then with the University of Houston student newspaper, covered the first Final Four to happen in a dome — a venue built for baseball and football, rather than basketball. The year was 1971. The setting was the Houston Astrodome.
"The media types and broadcasters were dug down into trenches, so they were down in holes," Robertson says. "You almost couldn't see them. And now, it was possible to fall into those trenches, mind you. I'm sure it happened once or twice. But understand that representing the University of Houston newspaper, I did not exactly have one of those courtside seats. I was up in the football press box with binoculars. So of course they looked like ants at a picnic."
The players also had some adjusting to do. Gary Sundmaker played for Western Kentucky.
"We had to dress on the second floor, and then we had to take an elevator down to the first floor, and then walk through a huge corridor, and then walk up through the baseball dugout to the floor," Sundmaker says.
When they reached that floor, the players had to try to adjust to shooting at a hoop that seemed to be suspended in a void.
According to a Sports Illustrated story the next week, the spectators at ground level needed periscopes, and those in the stands needed telescopes.
In other words, the spectacle was less than entirely spectacular. But it sold a great many more tickets than games in basketball arenas can do, so the idea didn't die. It just went dormant. Then it surfaced 10 years later, when the bidding competition for the '82 Final Four was between the University of Kentucky and the New Orleans Superdome.
The Superdome's Upset Bid
"We had a lot of convincing to do, if you will. We considered ourselves a serious underdog, because of the great history of Kentucky and basketball and Coach Rupp," says Bill Curl, who was working for the New Orleans visitors' bureau in '82.
In a dome, there really is no background behind the basket, so the shooter is unable to calibrate their depth perception. And they tend to shoot worse in those situations.

Ken Pomeroy
Curl helped lead the campaign against Coach Rupp, whose influence in the college basketball world was considerable.
"They went in and made their presentation first, and when they came out of the room, some of the committee members had tears in their eyes," Curl says. "And I said to one of the guys, 'What happened?' He said, 'Well, that was just the impassioned plea from Coach Rupp to have the great game in his great arena.' And I turned around to our guys and said, 'Let's go home. There's no point in us even making a bid.' But I think really the opportunity to show that the Final Four could be a mega-event appealed to people."
And in the Superdome, they had a mega-venue. It was also a more versatile venue than the Astrodome. The court could be situated so that fans were closer to the action. The crowd could sound more like a crowd than a soundtrack, which is what the distant buzz in the Astrodome had resembled.
More than 60,000 saw North Carolina and Michael Jordan beat Georgetown in that '82 final. The numbers made sense to the NCAA, and seven of the next 14 Final Fours were held in domes. Since 1997, nary a single genuine basketball arena has been called into service. This has led to some grumbling among basketball purists.
"In a dome, there really is no background behind the basket, and so a shooter is unable to calibrate their depth perception, and they tend to shoot worse in those situations," says Ken Pomeroy, one of the nation's most respected compilers of basketball stats.
Pomeroy has figured out that three-point shooters don't perform as well in domes as they do in basketball arenas. More specifically, at NRG Stadium, home of the current Final Four, shooting percentages tend to be about four percent lower than they would be in a gym.
"That's a pretty serious effect," Pomeroy says. "That takes you from being an average three-point shooting team to a pretty bad three-point shooting team."
This is kind of unfortunate, because it suggests that what should be a showcase for the best four college teams in the country ends up displaying teams that aren't playing as well as they might be playing in a smaller building designed for their sport.
But if you can sell more tickets — even if some of those tickets are stamped "distant vision" — who cares if the quality of play suffers a little? Not the folks selling the tickets, certainly, and apparently not the fans who fill the domes.
Clarification: As some listeners pointed out, former Kentucky coach Adolph Rupp died in 1977, well before the 1982 Final Four. To clarify, the NCAA reviewed bids for the '82 Final Four and awarded it to the Superdome prior to Rupp's death. 
This segment aired on April 2, 2016.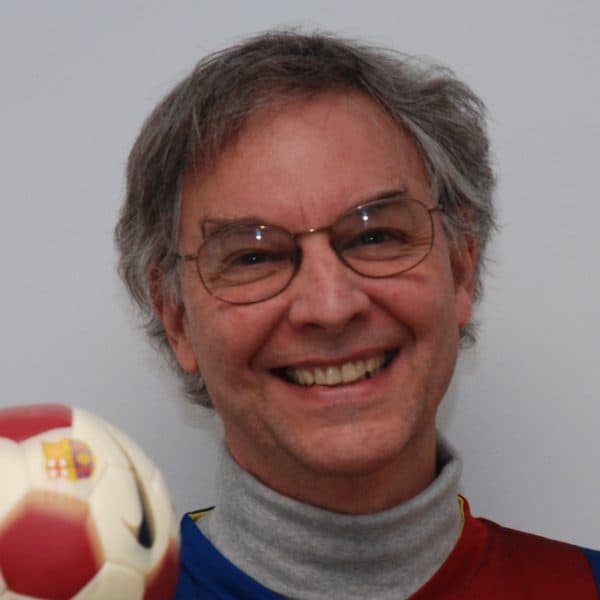 Bill Littlefield Host, Only A Game
Bill Littlefield was the host of Only A Game from 1993 until 2018.