Deflategate To The Supreme Court? Nina Totenberg Weighs In
Play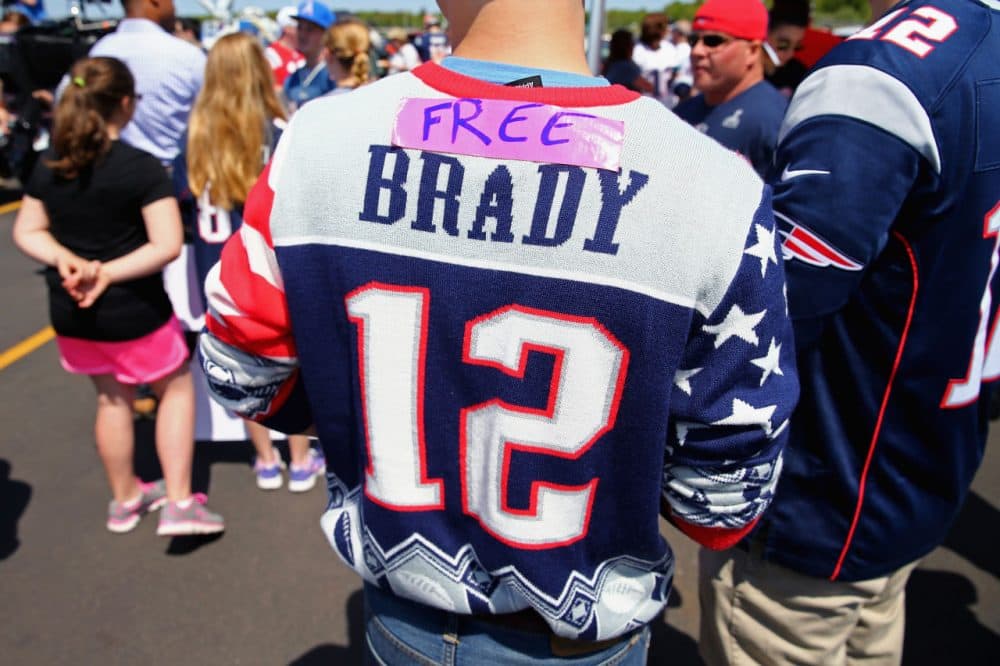 This article is more than 6 years old.
"I'm going to tell you a dirty little secret," says Nina Totenberg, who's been covering the Supreme Court for NPR since the '70s. "As far as I know, there is only one really avid football fan on the United States Supreme Court."
I'll tell you who that is, by and by, but consider that if Totenberg is right, the other seven justices aren't real Americans! Let's see their birth certificates! Nah, I'll leave that scoop to somebody who needs a bump in his run for high office.
The truth is the Republic won't rise and fall on it. But I think this is a question of contract law vs. individual rights.

Nina Totenberg
As of now, it looks as if Brady will miss the first four games of next season.
But...Monday's decision could be appealed to the Supreme Court.
Imagine: SCOTUS On Deflategate
"The truth is the Republic won't rise and fall on it," Totenberg says. "But I think this is a question of contract law vs. individual rights."
See, Totenberg is taking this seriously, and so, perhaps, should you, even though Deflategate probably won't get that far. The court only hears about 1 percent of petitions.
But what if Brady v. Goodell did make the cut?
The legal issue would have to do with the commissioner's authority. Let's turn it over to the expert:
"There are some justices who basically say the letter of the law is the letter of the law," Totenberg says. "You agreed to the contract. Goodell was within his rights. And you have no rights under this contractual provision. Then there's another way to look at it. People who are strongly in favor of individual rights might say you do have certain rights to your reputation and the way you make your living, and they can't be ceded. Liberals and conservatives might be on either side."
The Court's No. 1 Fan
So: rights that must be retained vs. those that can be surrendered. Sounds pretty important, right? And the case might have some other significant implications as well. Remember that dirty little secret to which Ms. Totenberg alluded? The only football fan on the court is in fact Justice Clarence Thomas, judicial man of mystery. He went a decade without asking a single question in court. But if the subject had to do — even remotely — with football...would he…?
"Yeah, he might," Totenberg says. "Because he knows a lot more about it than the other folks."
"Yes," Totenberg says. "It would be very significant."
OK, but now for the critical question: how would the country's highest court come down on the most over-inflated dispute ever to embarrass the National Football League, if the league were in fact capable of embarrassment?
"I don't know," Totenberg says. "I don't know how it would turn out. It would be fun. It would certainly spice up the term, because these folks on the Supreme Court who are often divided 4-4 at the moment, they're not taking any cases of any consequence because they're afraid they might disagree on it and just be able to reach no conclusion. So this might be a good time to bring that case."
Absolutely. Picture it: Clarence Thomas sits up straight, clears his throat, and what fun he might have explaining safeties and touchbacks to Ruth Bader Ginsburg and Anthony Kennedy.
This segment aired on April 30, 2016.