To Change The Culture Of Sports, Try Putting Women In Charge
02:22
Play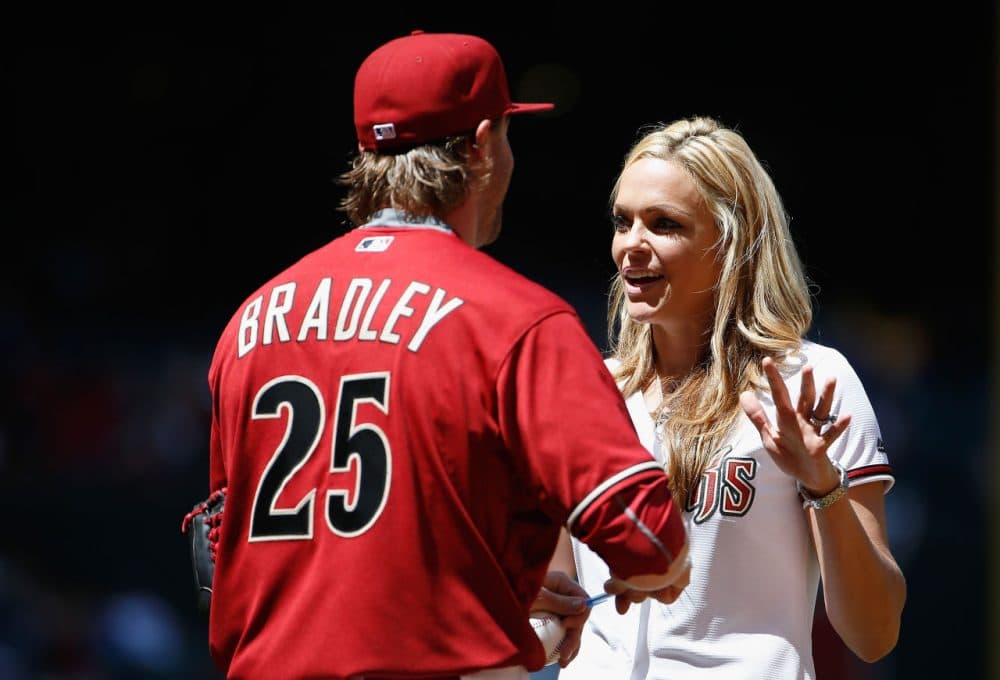 This article is more than 4 years old.
This weekend, Jennie Finch, who starred for years as a pitcher on the U.S. Softball Team and won two Olympic medals, will manage the Bridgeport Bluefish, all of whom are men.
Pete Rose, still banned from organized baseball, managed the same minor league baseball team in Connecticut a couple of years ago. I saw him do it. Roger Clemens, presumably less pumped than when he was still pitching, will fill out their lineup card for one game in August…or at he'll least carry it to home plate.
But what if the Bluefish or some other ball club were to turn the manager's office over to a woman for real?
It's not such a preposterous notion. Women play not only softball, but baseball. And women are certainly as likely as men to operate competently in the ever-growing – and ever more mystifying – world of sports analytics, a preoccupation in many MLB front offices.
Nor should this discussion be limited to baseball. This week, the idea that there should be women managing all sorts of men's teams at all levels, including the highest, seems especially attractive to me. That's because one of the nation's most accomplished college football programs has been in the news for all the wrong reasons: namely, because the alleged former leadership at Baylor University ignored and covered up numerous instances of criminal assault against women by its football players. As a result of the publicity generated by these practices, Coach Art Briles lost his job, as did University President Ken Starr.
Appointing a female as head football coach might not instantly create a college squad that was highly evolved in terms of respect for women and women's rights, not to mention state and federal laws against rape and assault. But probably – at least eventually – football players led by a woman would develop the same loyalty to her that Baylor players expressed in their tweets for their male coach after he was fired. That loyalty and respect might very well translate into healthier attitudes and better behavior toward women in general.
Women play all sorts of college and pro sports. They coach some of them with great success. They also serve in the senate. They serve in the Army and Navy. They manage large corporations. Why not give lots of them the opportunity to manage teams of men playing football? The ones who turned out to be best at their jobs might go some distance toward changing the culture exemplified by the Baylor stories we've been reading this week.
This segment aired on May 28, 2016.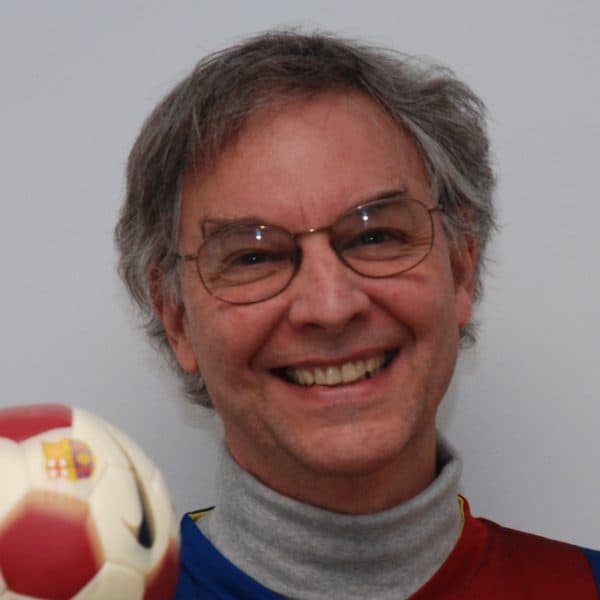 Bill Littlefield Host, Only A Game
Bill Littlefield was the host of Only A Game from 1993 until 2018.