Caron Butler: From Drug Dealer To NBA Veteran
Play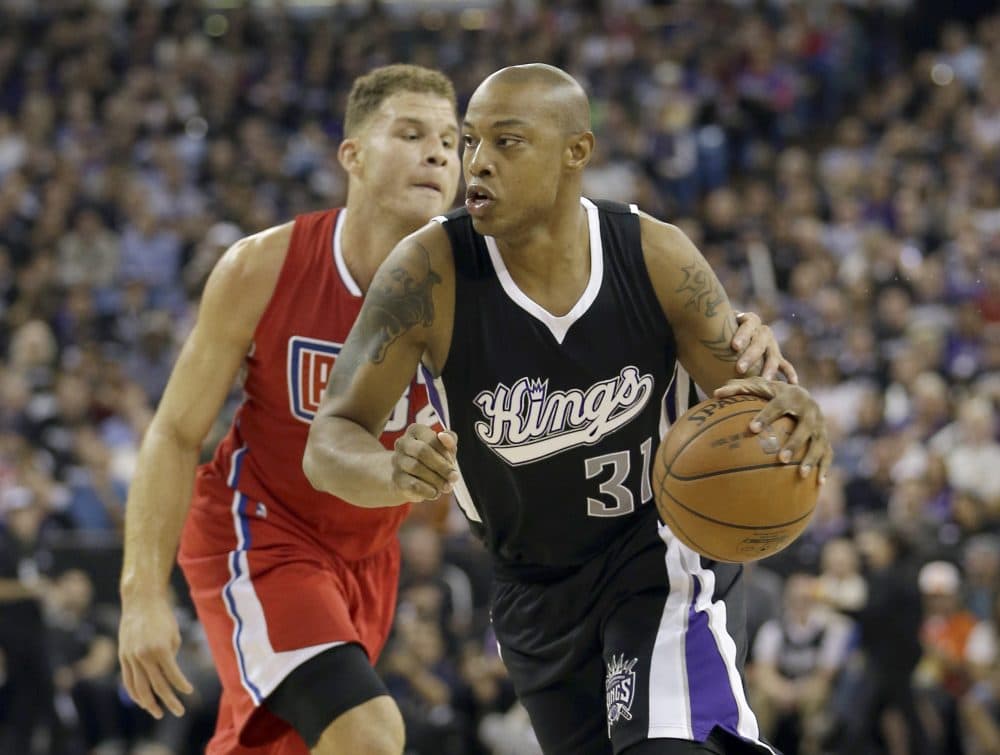 This article is more than 6 years old.
This story originally aired on Sept. 26, 2015. This week it appears again as a part of our Origins Show.
Veteran forward Caron Butler recently completed his 14th season in the NBA. But as a kid growing up in Racine, Wisconsin, Butler never dreamed of playing professional basketball.
"You know, basketball was just a pastime," Butler told Only A Game. "I didn't look years down the road. I was just trying to survive that minute, that next hour, that next second. I didn't look to the future like that."
Butler has never hidden his past, but in his forthcoming book, "Tuff Juice," he offers details of his life before pro basketball.
Starting at age 11 or 12, Butler turned to drug dealing to make money. When he was 15, he was arrested after police found drugs and a gun in his school locker. He was sent to a juvenile correctional facility and, after an altercation with another inmate, found himself in solitary confinement.
That's when he decided it was time to make a change. Butler focused on positive choices: enrolling in school, getting a job and playing basketball. Butler's talent, along with support from his community, led to a college career at the University of Connecticut. He was the 10th overall pick in the 2002 NBA draft. Butler's now set on helping others find a different path than the one he took as a kid.
"The NBA, it's a sport, it's a game — a game that I love, a game that put me on this platform and brought me unbelievable blessings," he says. "But at the same time, what are you going to use your platform for? What is your legacy going to be? What are people going to remember you for? Are they going to remember you for being just this basketball player? Or are they going to remember you for planting all the right seeds? I wanted to plant seeds."
Butler tells the story of his escape from crime and poverty, In His Own Words. To hear the full story, click the play button below the headline at the top of the page.
This segment aired on June 18, 2016.