Mike Pesca: Let The NBA Finals Linger
03:57
Play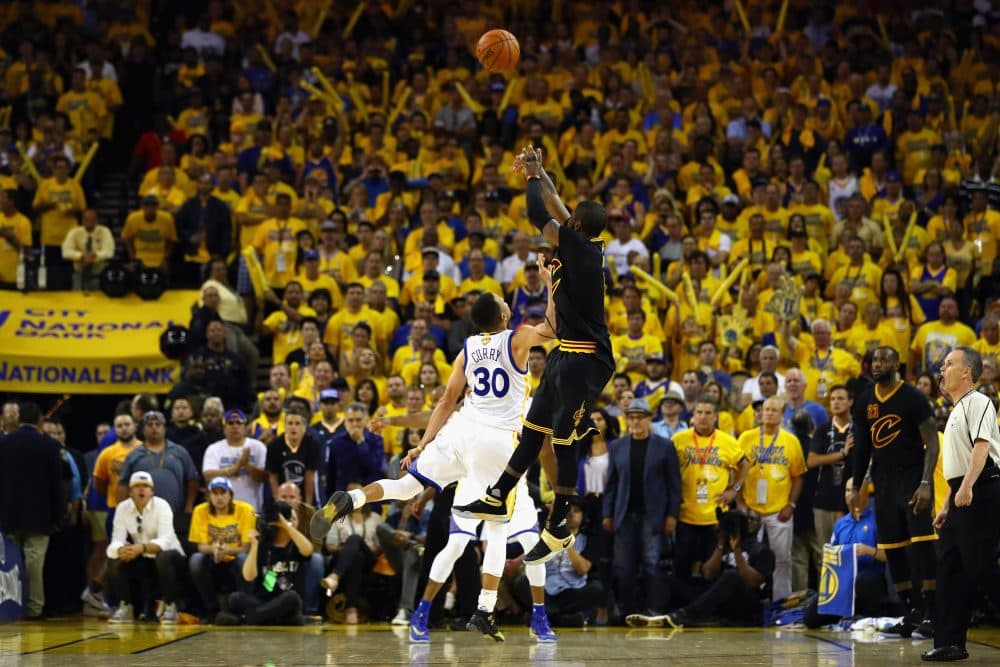 This article is more than 4 years old.
The NBA Finals is over. LeBron James had his parade, and Steph Curry is mortal after all. Cavs fans are hanging on, and Warriors fans are letting go. Playoff bandwagons are disassembling. Thursday night's NBA draft has most fans — grudgingly or not — talking about next season. Mike Pesca isn't having it.
"I've been likening my intake of material about these games," he says, "to how I view TV shows that I love — where I go to podcasts and I go to discussion groups and I check out the blogs. And for days and weeks after a fabulous series finale, like 'Breaking Bad' or 'The Sopranos,' people aren't just reacting to it factually or emotionally, they're weighing in. They're being invested. They're talking about theories and legacies. And I'm thinking about the NBA championship that way."
Mike Pesca hosts the daily podcast, The Gist, from Slate and is a panelist on the sports podcast HANG UP AND LISTEN; which posts every Monday. Listen to Pesca's complete thoughts by clicking the play button below the headline at the top of the page.
This segment aired on June 25, 2016.