Why The NBA Reminds Mike Pesca Of The WWE
02:29
Play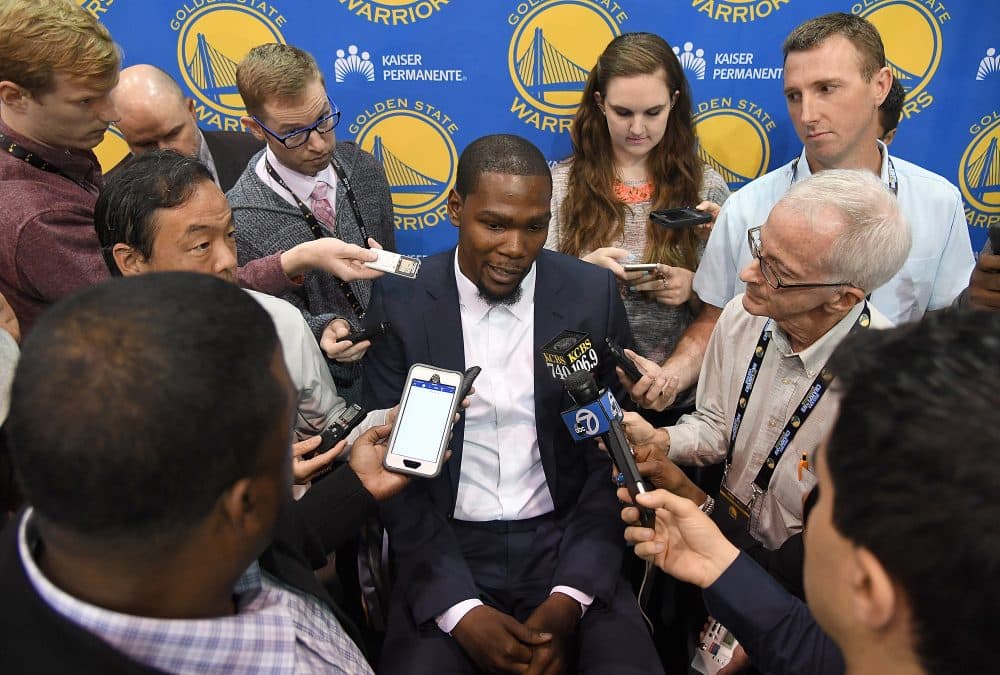 This article is more than 4 years old.
The NBA has taken control of the sports spotlight when it comes to attention from media and fans. And as electrifying as the NBA Finals were, Mike Pesca believes it's not just the run-down blocks from LeBron James or deep 3-pointers from Steph Curry that are catching people's eyes. He thinks it has something to do with the way that all stories from the league — including the blockbuster free agency deals that have taken place over the past week — match near perfect mythic and archetypal narratives, not unlike another sport known for its focus on showmanship...
"The NBA adheres to story structure of birth and rebirth, or the hero's journey, of the exiled favorite son who returns to lead his troops — that's LeBron James," Pesca says. "Then there are the gunslingers, and there are plenty of anti-heroes. What the NBA actually is most like is that great American confluence of athleticism and storyline: wrestling, professional wrestling."
Mike Pesca hosts the daily podcast, The Gist, from Slate and is a panelist on the sports podcast HANG UP AND LISTEN; which posts every Monday. Listen to Pesca's complete thoughts by clicking the play button below the headline at the top of the page.
This segment aired on July 9, 2016.