Kevin Durant: Oakland's Newest Hero, OKC's Newest Villain
03:03
Play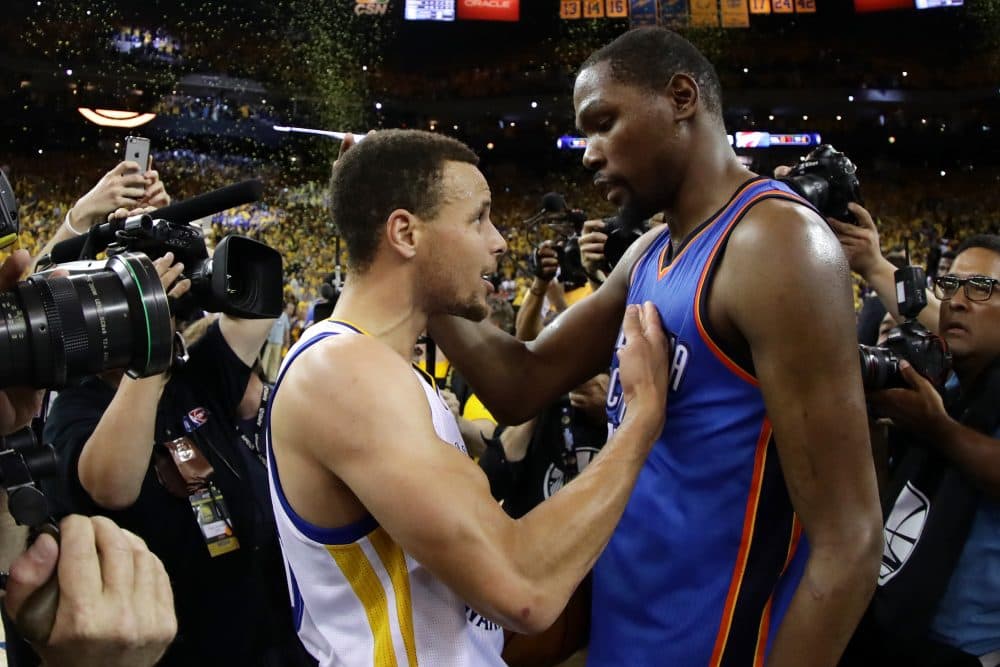 This article is more than 4 years old.
No NBA team has ever been quite as successful as the 2015-16 Warriors were during the regular season.
This week's addition of Kevin Durant should make them even better.
But the subtraction of Durant from the Oklahoma City Thunder has upset fans there at least as much as his switch to the Warriors has delighted Golden State fans.
People in Oklahoma City burned Durant's jersey. One guy went further: he blew up Durant's jersey with an explosive charge and posted the carnage on the internet.
A fellow known as Big Rich who runs a bar in Oklahoma City defaced the "For Sale" sign outside Durant's home by printing the word "Coward" in large letters across it.
A guy with an especially twisted sense of humor told his young son that his favorite player was leaving town, and then put the video of the kid in tears on YouTube.
Rooting for a team is an emotional experience.
But that's not the way it works for the players. Once, lots of pro athletes were connected to the teams employing them by reserve clauses or territorial rights rules, but those days are long gone. The best contemporary players are mercenaries. Some of them change teams to get more money. Some jump for what they feel is a better opportunity to win a championship.
But what the great and the not-so-great players have in common is something that lots of fans lack: mobility. It comes with the job description. It doesn't always work to the benefit of the players. Sometimes they get traded to places they'd rather not go. And sometimes they attain free agency and get to find out who wants them and for how much. When people call such a player traitor, coward, or, as one writer called LeBron James when he jumped to Miami after the 2010 season, "the whore of Akron," they ascribe their own passions to the player. He doesn't share them.
This is not to say players have no sense of community. Kevin Durant is reported to have been a generous benefactor to Oklahoma City. One presumes he'll do good works in Oakland, which, like the rest of the communities in which the NBA does business, could use lots of help off the court.
I don't think news of that likelihood will immediately comfort that crying child. But if he grows up to be a more rational fan than his father is, maybe one day it'll make him feel better. Maybe he'll even forgive his father.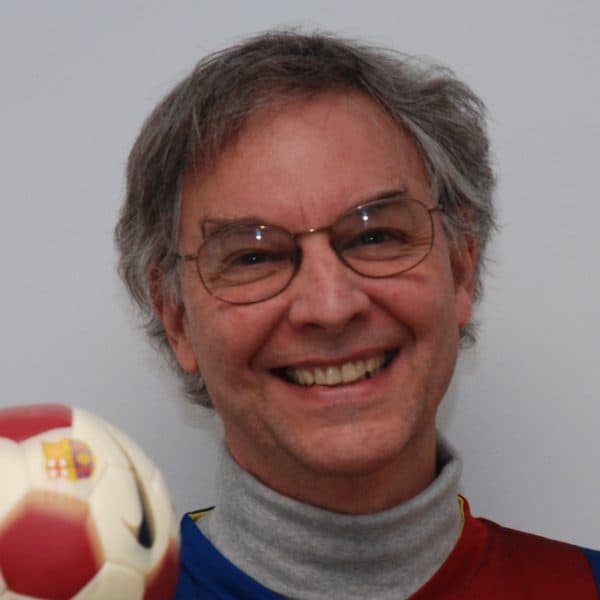 Bill Littlefield Host, Only A Game
Bill Littlefield was the host of Only A Game from 1993 until 2018.