Littlefield: Olympic Doping And The Hemingway Pill
Play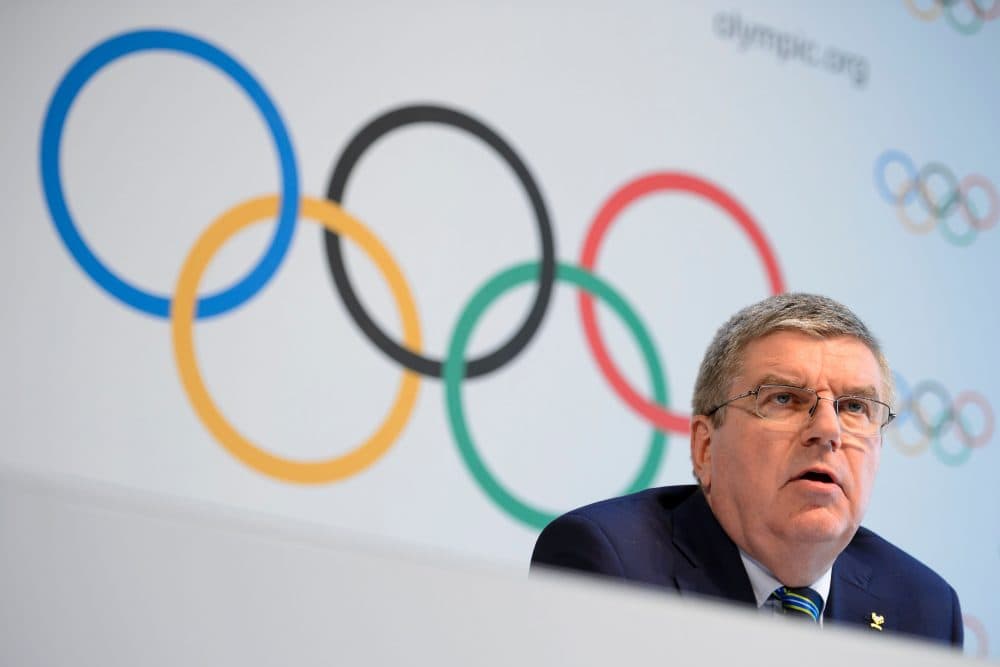 This article is more than 6 years old.
According to whistleblower Dr. Grigory Rodchenkov, who used to be director of the state anti-doping laboratory in Russia, athletes representing that country in international competitions have been cheating for at least the past four or five years.
According to the World Anti-Doping Agency, which has been investigating those claims, Dr. Rodchenkov is right.
Cheating by athletes determined to win by any means necessary and by nations determined to create winners is nothing new.
Lots of U.S. cyclists, baseball players, and football players have used banned substances to enhance their performances. Some of them have been caught.
East Germany and China are among the nations known to have chemically augmented their athletes systematically, which is especially reprehensible. Many of the athletes, some of them very young, were not aware of what was being done to them. Bad enough for Lance Armstrong to cheat and lie about cheating. Worse, I think, for him to wreck the lives of people who told the truth about what Armstrong had done. But worse still for a collection of adults in white coats to shoot young athletes full of substances that twisted their lives, and even shortened them, all in the service of winning.
But all bad. And all unimaginable for the almost all of us, because we're not good enough at a sport to encourage anybody to inject us with something that would make us better.
I had never met a sportswriter who had viewed this matter in any other way, until one night years ago when I was fielding questions after a charity dinner with one particular sportswriter. The subject of doping came up.
"Yeah," the sportswriter said, "but what about the Hemingway pill?"
"What?" I asked.
"What if I could give you a pill that would have you writing like Hemingway?"
"Not Hemingway," I said. "But have you got one for Robert Penn Warren?"
Everybody laughed. Maybe some of them laughed uncomfortably. I did. Because I got it. Being among the best at what you do is almost unimaginable. Work as hard as you can at it, and you're still almost certain to fall short. But what if there was a pill that could help get you there? And nobody drug tests writers.
Of course, I still wouldn't take the Robert Penn Warren pill. Would I?