Mike Pesca: Questions From The Russian Doping Scandal
03:31
Play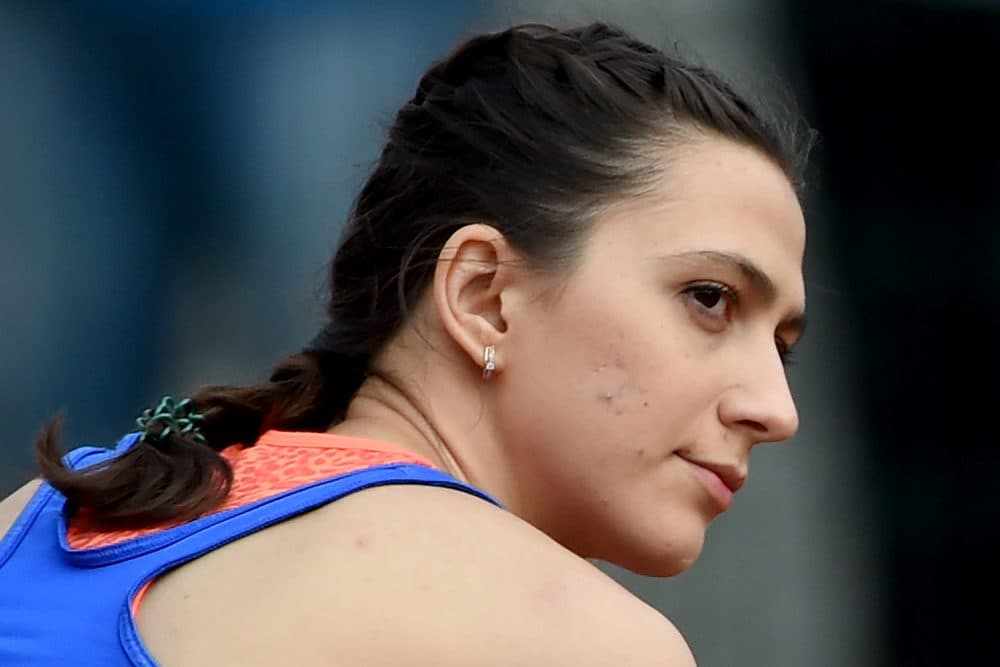 This article is more than 4 years old.
Despite an appeal from the Russian Olympic Committee and more than 50 athletes, there will be no track and field team representing Russia in Rio this summer. And on Sunday, the International Olympic Committee is meeting to consider banning the entire Russian Olympic delegation for the 2016 games. Commentator Mike Pesca acknowledges that athletes who are proven to have cheated should be banned.
"But what about about so many others, who are guilty of suspicion, but no more?" Pesca asks. "You ever heard of Nikita Nagornyy? He's a gymnast whose floor routine has been described as one of the most beautiful ever seen. Or the entire Russian synchronized swim team. They have won every Olympic gold medal in their sport since the Sydney 2000 Games. The evidence that they cheated? It's not tests, it's not testimony — it's just that they're Russian. But that's a damning association now.

"Also think of the clean athletes from other countries. On the one hand, they definitely want doping out of their sports. On the other hand, they want to compete against the best in the world. The best clean athletes in the world, but the best."
Mike Pesca hosts the daily podcast, The Gist, from Slate and is a panelist on the sports podcast HANG UP AND LISTEN; which posts every Monday. Listen to Pesca's complete thoughts by clicking the play button below the headline at the top of the page.
This segment aired on July 23, 2016.