One Pin Away From Bowling Glory: Bill Fong's Shot At A Perfect 900
08:11
Play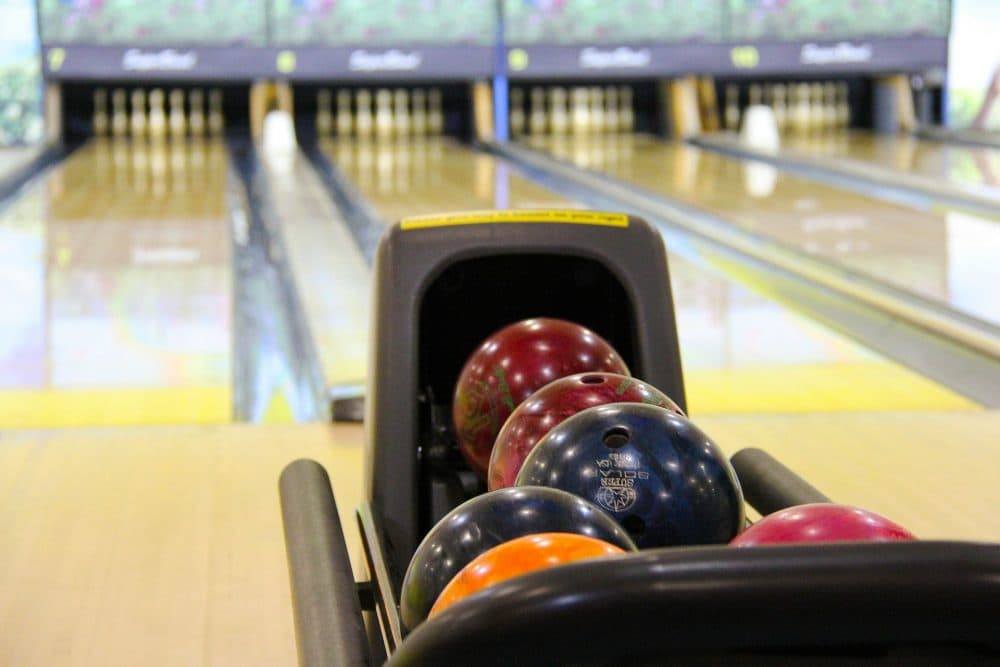 This article is more than 3 years old.
Bill Fong's night of triumph is still told in bowladromes across the country.
"Why are people still talking about this? That's so many years ago. But I guess my story is not a typical story," Fong says.
The Night of Nights
Except that it was typical … at least at first. It started on a busy Monday night at the Plano Super Bowl: January 18, 2010. It was a league night, and all 48 lanes were in use. Bill Fong's Crazy Eights team took lanes 27 and 28. Fong racked up his favorite bowling balls he himself had drilled and began his practice routine.
"Some people practice and they try to score. When I practice, I actually work on little things. Like, you know, your timing and trying to pick up a 10 pin," Fong says. "So, I was working on my footwork that day. And, uh, I really wasn't even striking that much in practice. And when people look up on the monitor they says 'Hey, you're not bowling too well!' I says, 'Hey, I'm just working on some things.'"
Fong's meticulous approach made him one of Plano Super Bowl's best bowlers and earned him a reputation around the league as maybe something slightly more than that.
"People used to call me like a robot, because I used to strike a lot. And so they says, 'You're just like a robot. You're like a striking machine.' So, yeah, I can get into that zone sometimes. And, basically, that's what happened that night," Fong says. "I was throwing a new ball that I just drilled up. I think I had two of them. And I wound up striking for the 300. So they announced my name and said 'Bill Fong just shot 300.'
 A perfect game. That's bowling glory, right? Not for Bill Fong. He still had two games to go.
"The second game, I switched balls on the right lane, and that spooked everybody. They're, like, 'Why would you switch?' And I says, 'Well, I can't keep on throwing hard.' And I threw it, and it struck, and I was, like, 'OK, that's where I'm gonna be,'" Fong says.
"So I kept on striking, and they announced 'Bill Fong shot 300 again!' And the crowd started building after the second 300. If you get three 300 games, basically that's making a statement," he says.
Let's consider that statement. A perfect series, also known as a "900," is three consecutive games of 300, or 36 consecutive strikes. The United States Bowling Congress began keeping track of perfect series in 1997. Only 15 had been officially recognized by the time Bill Fong had his shot at one in 2010.
Fong's Story
But, for Fong, rolling one more 300 game was about more than joining that elite company. A night of perfection might have filled what he has called an emptiness in his life. He had an unhappy childhood and did poorly in school. Later, his marriage failed.
He moved from his native Chicago to Texas, where he worked as an amateur ball driller and sometimes gave haircuts in the back of the pro shop.
But Fong wanted to be a pro bowler; to attract media attention and sponsorship deals. Fong believed that a 900 would put him on the fast lane to that goal. That should have made him nervous that night. But …           
"I was still very loose. And it was like everybody just stopped bowling and came over to watch, I guess, history being made," he says.
The Last Strike
Going into the 10th frame of the third game, Fong had rolled 33 consecutive strikes. His friend began recording the streak on his phone.
His next throw, his 34th of the night, almost ended the streak.
"I would say that was my luckiest strike, because I hit the pocket and it tripped the 4 and the 9," Fong recalls.
The 9 pin wobbled tantalizingly … and then it fell.       
"And I looked back and I [saw] the hundreds of people standing behind me. And then it went quiet. I knew something special was happening. You're in this trance. It's hard to explain. It's something I've never felt before," Fong says.
"And so, the last shot, I just went up there, and I thought, 'Maintain your speed. Positive thoughts.' And I threw it, and I just didn't feel like I threw it 100 percent. It was more like … hoping," he says.
"I left the 10 pin. And then all I heard was 'Awwwww …' Hundreds of people all said 'Awwww' at the same time. 'Awwww.' It wasn't falling down. It hit me. I didn't get my 900. That I shot 899," he says.
Fong was consoled by his friends and given a round of applause. He had not accomplished the elusive perfect series, but he had captured the Texas State Record of 899 pins, surpassing an 890 rolled in 2002. Dropping all those pins had made Fong hungry.
"I went home, and I cooked up some soup," Fong says. "I was eating, and all of a sudden my body felt warm. And I went to the restroom and I was barfing uncontrollably. And then blood started coming up. And I just fell down onto the carpet, and the room was spinning like crazy, and I says 'Hey, what's going on?'
"And my only thought that night was 'Let me climb upstairs to my bedroom and hopefully I'll sleep it off, and this will go away.' I just had the best bowling night of my life, and now I just feel close to death," he says. So luckily, the next day I woke up, and it turned out it was a stroke I had that night. People said that the adrenaline of shooting 900 might have killed me. That, because I didn't shoot 900, that I might have survived."
Later in 2010, Fong had open heart surgery at just 46 years old. He survived, despite a 70 percent chance that he wouldn't.
"I'm glad I'm alive to tell the story," he says. "And now, it's changed my life."
"And then all I heard was 'Awwww …' Hundreds of people all said 'Awwww' at the same time. 'Awwww.' It wasn't falling down. It hit me. I didn't get my 900."

Bill Fong
Still In The Game
Fong owns a successful pro shop called "Bowling Medic." It's right across K Avenue from Plano Super Bowl. There he drills high tech bowling balls with swirly fluorescent finishes for slightly star struck customers. He says now his passion is watching others improve. He changed the span and pitch of a friend's finger holds a couple of weeks ago. And his friend threw a 300. But he still bowls. And he sometimes thinks about what almost was.
"When I bowl league, I'm still like that robot," Fong says. "I can string a lot of strikes. And that haven't changed. But, to shoot a 900, it's kinda like you need a perfect night. You need all the stars aligned. I mean, I hope I do one day."
This segment aired on February 11, 2017.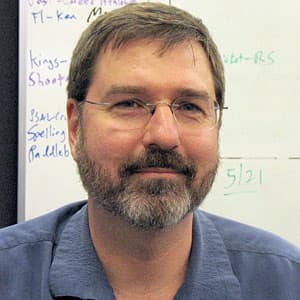 Gary Waleik Producer, Only A Game
Gary Waleik is a producer for Only A Game.