Latest Show: Ball Boy's Star Turn, Bowling An 899, Climbing The Totem Pole
47:28
Play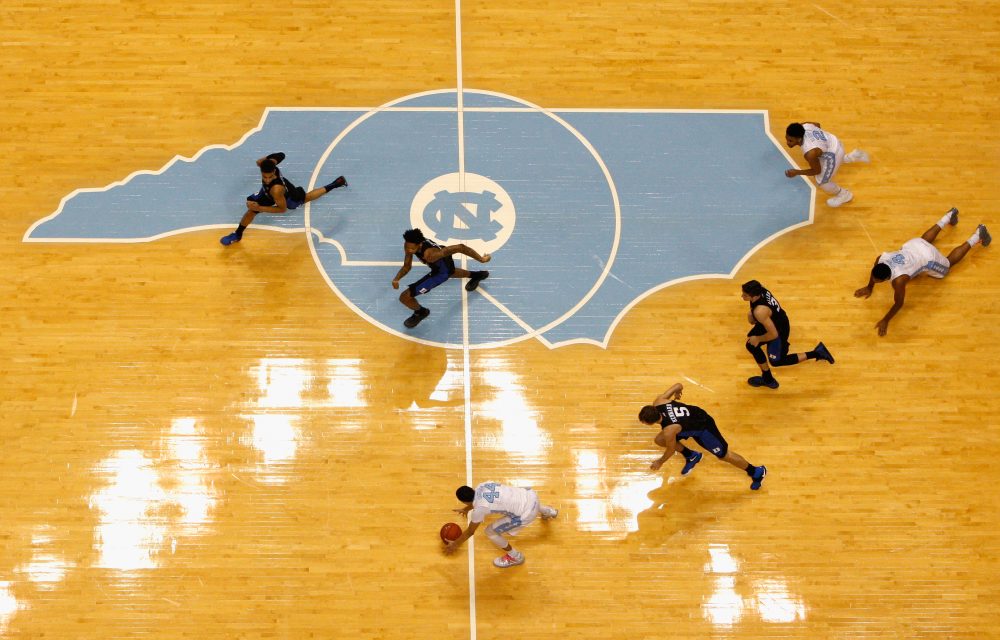 This article is more than 3 years old.
Usually it's the players who entertain crowds at basketball games. But on a recent afternoon at UNC's Dean Smith Center, a ball boy stole the show. This week on Only A Game, the three shots that made Asher Lucas a star -- and extended a family legacy. Plus, bowler Bill Fong remembers the night when he was one pin short of glory.  And 18 years after a devastating accident, climber Paul Pritchard returned to finish his ascent of a slender sea stack in Tasmania. Join us!
Find out how to tune in live here — or subscribe to the podcast on iTunes or Stitcher.

---
Ball Boy Reflects On UNC Basketball, Family Fanaticism and Internet Fame
Ball boy Asher Lucas turned his family's devout North Carolina basketball fandom into an unexpected moment of internet glory.
Littlefield On Dodgeball, Nuclear Attack Drills And Other Things
PE class is fun for some and a nightmare for others. Bill Littlefield recounts his experience.
3 Stories: Super Bowl Ads, MLB's Extra Innings Idea, Cats At The Dog Show
What should we make of the political ads that aired during the Super Bowl? Should MLB mess with extra innings? And should cats have a place at the Westminster Dog Show? Craig Calcaterra and Mina Kimes join Bill.
One Pin Away From Bowling Glory: Bill Fong's Shot At A Perfect 900
Bill Fong believed bowling a 900 would put him on the fast track to turning pro. He fell one pin short, which might have saved his life.
Charlie Pierce: The Week In Sports
Bill and Only A Game analyst Charlie Pierce discuss the Super Bowl, a high school basketball player's 92-point night, and a potential hockey matchup featuring Vladimir Putin.
Climber Paul Pritchard Returns To Sea Stack That Nearly Killed Him
After being struck in the head by a rock the size of a flat screen computer monitor, Paul Pritchard thought he might die on the ledge of a sea stack in Tasmania. But Pritchard survived — and, 18 years later, he set out to finish the climb he began.
This program aired on February 11, 2017.