Littlefield On The Raiders And 'Real Fans'
02:31
Play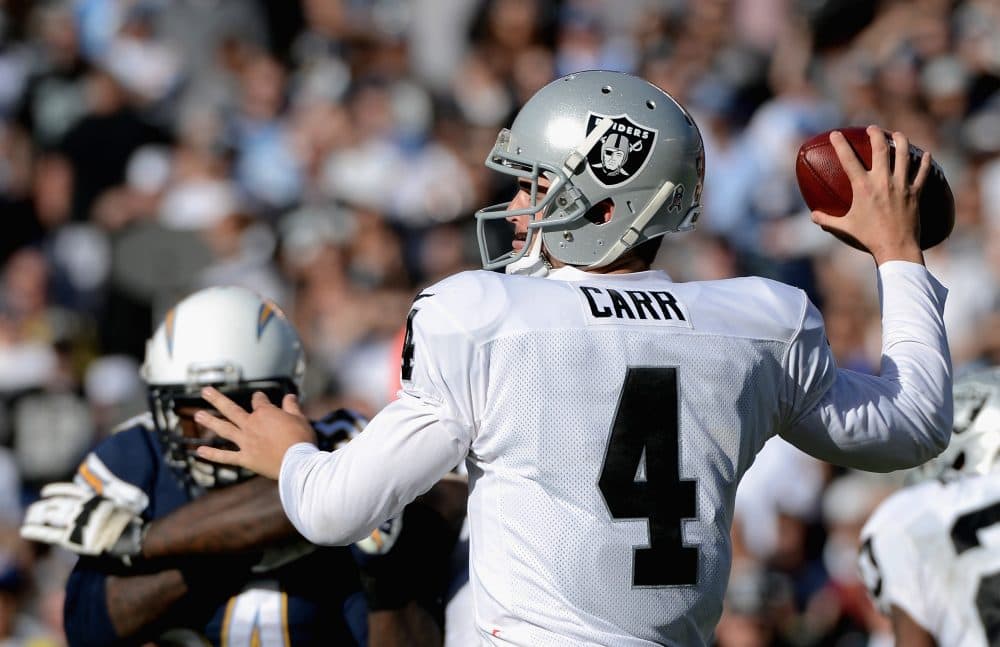 This article is more than 3 years old.
When the Oakland Raiders leave Oakland, the people who remain in Oakland or thereabouts won't have a home team in the NFL.
Because the Raiders won't be there anymore.
That's the simple explanation for the likelihood that some Oakland fans won't be paying as much attention to the team as they once did while the Raiders continue to hang in Oakland, waiting for a new stadium to be built in Las Vegas.
Derek Carr doesn't think those people are "real fans."
Which brings up the question of what a "real fan" is.
My sense has always been that people attach themselves to teams for lots of different reasons.
Some fans are in it for fun. They go to games or watch them because the games are a diversion from whatever those fans do during the rest of the week.
Some are in it for money. They bet on their teams. As Derek Carr sees it, they're probably not "real fans" if they bet against their team when they think it'll lose. I guess it depends on your definition of "real."
Some fans are obsessive. They decorate their dens in their team's colors, carry credit cards with their team's logo on them, and name their children after the team's best players.
Some of the Raider fans who fall into that category are angry that the team is moving. Maybe some will move to Las Vegas with them. (Now that would be a story.)
Anyway, the idea that any of those fans are any more "real" than any of the others seems silly. There are lots of degrees of fandom. Some fans paint their faces in team colors on game days. Some probably paint their faces in team colors everyday. I've never met anyone who does that. I'm glad.
But "real fans?" Think about it, Derek Carr. And also think about your contention that the move to Las Vegas shouldn't alter the devotion "real fans" feel to the team and the amount of money they'll spend to see it while the Raiders are still in Oakland.
I mean, suppose your spouse says, "I'm leaving you, dear, but not right now. In a year, maybe. Two at most. Gonna move to Las Vegas. But right now, I think you should love me just as much as I'm sure you always have, since there's no reason not to, right?"
Right.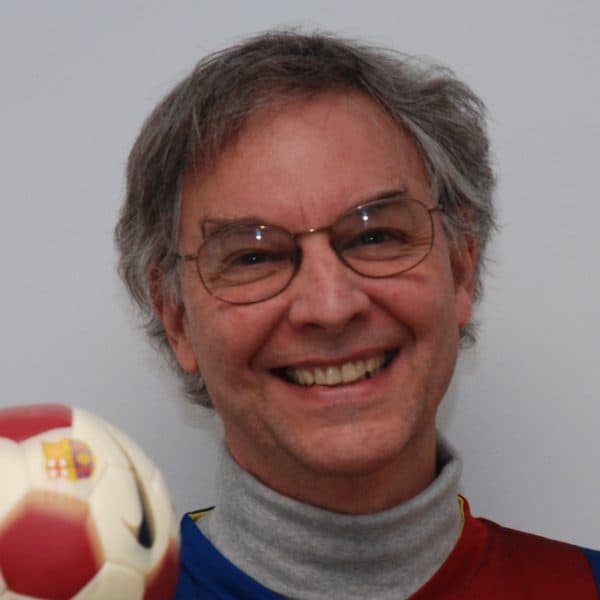 Bill Littlefield Host, Only A Game
Bill Littlefield was the host of Only A Game from 1993 until 2018.