Wishing A Happy Birthday To The 'Say Hey Kid'
01:56
Play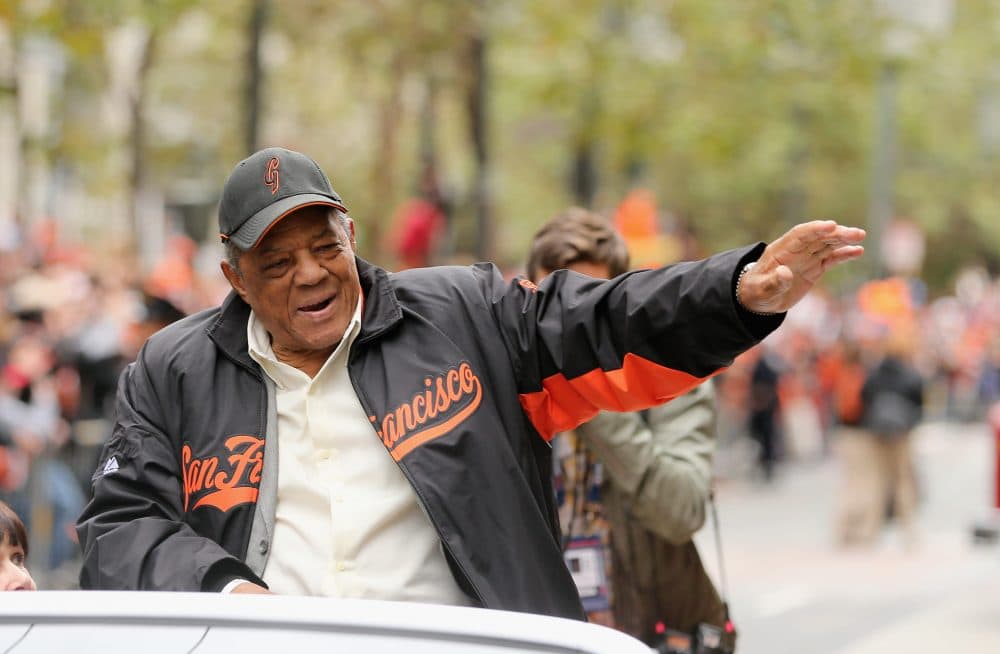 This article is more than 4 years old.
This weekend Willie Mays turns 86.
I know, I know. I've talked about him lots of times. It's his birthday. Cut me some slack.
I first saw him when he was 24 or 25. From a distance. Not such a distance, though. My dad had gotten good seats in the Polo Grounds, where the New York Giants used to play.
Like Willie Mays, I wore a New York Giants uniform that day. He wore spikes. I wore sneakers. We both brought our gloves to the park. He got to use his.
The years went by. At one point a couple of decades ago, I was supposed to interview him. It didn't work out. Somebody told me it was just as well.
More years went by. For a book, I wrote some doggerel about Willie Mays. A little earlier, a friend of mine had written a terrific biography of Willie, and through that friend I established a correspondence with a woman named Rene Anderson, who helps Willie out with his travel and various commitments. He doesn't see as well as he used to. He doesn't see well at all.
Anyway, through Rene, I got the doggerel to Willie, and she reported that he'd liked it.
That was encouragement enough. Each May since that happened, I've written something more to celebrate the birthday of the game's greatest player. I did it again this year. I wrote:
Time beats our bodies, dims our sight, slows down what once was fast.

The skills we knew as effortless were never built to last.

But know that for the ones who saw you run and throw and hit,

The years that have rolled on since then have never dimmed a bit

The wonder of those summer days. I'll bet they never will.

We smiled at what you showed us, and today we're smiling still.
I just heard back from Rene Anderson. "As is his way," she wrote, "he cocked his head to catch your words with his better ear. He listened silently, and then he had me repeat it. His review: 'He writes pretty good. You thank him.'"
You're welcome, Mr. Mays. Happy Birthday.
This segment aired on May 6, 2017.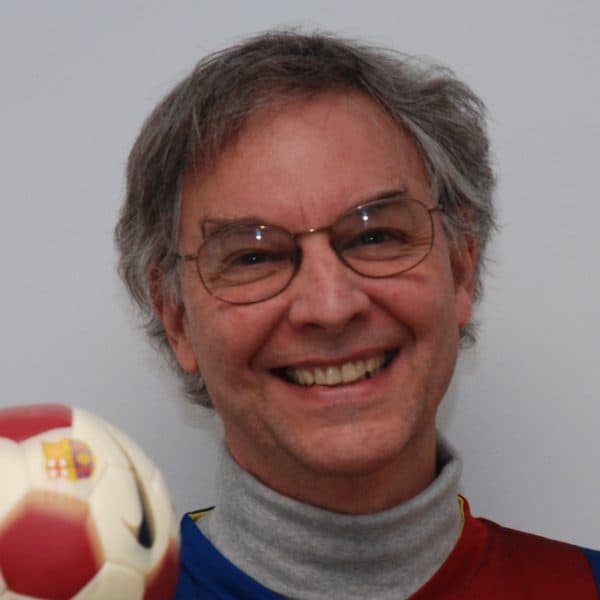 Bill Littlefield Host, Only A Game
Bill Littlefield was the host of Only A Game from 1993 until 2018.