SI's 'Where Are They Now?'
Once Imprisoned For Providing Steroids, BALCO Founder Switches Sides
Resume
This story is part of a collaboration with Sports Illustrated's 2017 Where Are They Now? special issue. 
Victor Conte knows he's not well-liked.
"I'm a guy that's called many bad names: Dr. Frankenstein, the Saddam Hussein of Sport," he says.
In March of 1984, Conte founded BALCO. The plan was to test for and address nutritional deficiencies in athletes. And, at first, he says his business was "completely legal." But in the '90s, Conte started developing performance-enhancing drug programs. And he started working with some of the biggest names in sports.
As Sports Illustrated's Tim Layden writes:
"Outside the discussion of legality and ethics, his achievements were considerable. Conte developed a strong functional understanding of the biology of human performance and enhancement. He wrote dosing schedules for [Marion] Jones, who dominated the 2000 Olympics; [Tim] Montgomery, who broke the world record in the 100-meters in 2002; and Kelli White, who won the 100 and 200 meters and the 2003 world championships. (All of these performances were subsequently wiped out.)"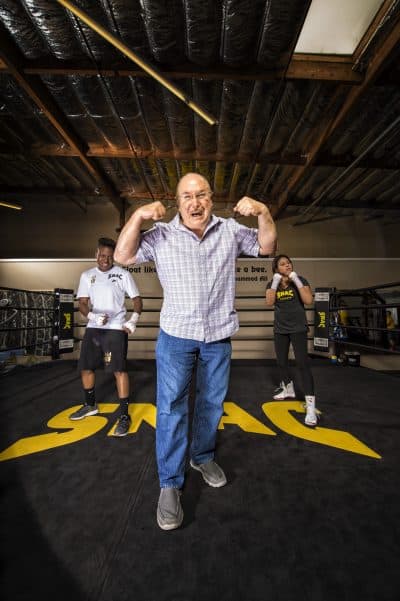 In September 2003, the FBI raided BALCO offices in Burlingame, California. Conte was ready.
"As strange as this may seem, I knew that at some point they were gonna come crashing in with a SWAT team. I knew this was coming," Conte tells Only A Game.
Conte was facing a 42-count indictment and a maximum of 30 years in prison. In the end, he pleaded guilty to two of the 42 charges and served just four months.
"Listen, initially, I was very afraid," Conte says. "The first day and a half I spent in kind of a dark dungeon, just like you would imagine. … Then at a certain point, they came and got me and drove me around to the minimum security camp that they call 'Club Fed.' And they don't call it Club Fed for no reason."
Today, Conte considers himself to be "a very outspoken anti-doping advocate." He's still selling supplements and training regimes to athletes, mostly boxers. He says all of his training methods are completely legal.
"Once I'd seen the damage that I had done, not only to my family, but many others involved at the elite level of sport, there was no way that I would ever do anything like that again."
To hear Victor Conte's full story, click the play button to the left of the headline at the top of the page.
Check back next week for more from Sports Illustrated and Only A Game. Or, hear the stories first at SI.com/WATN.
This segment aired on July 1, 2017.