Latest Show: Life After BALCO, The 1st Tour De France, Golf In Herat
47:08
Play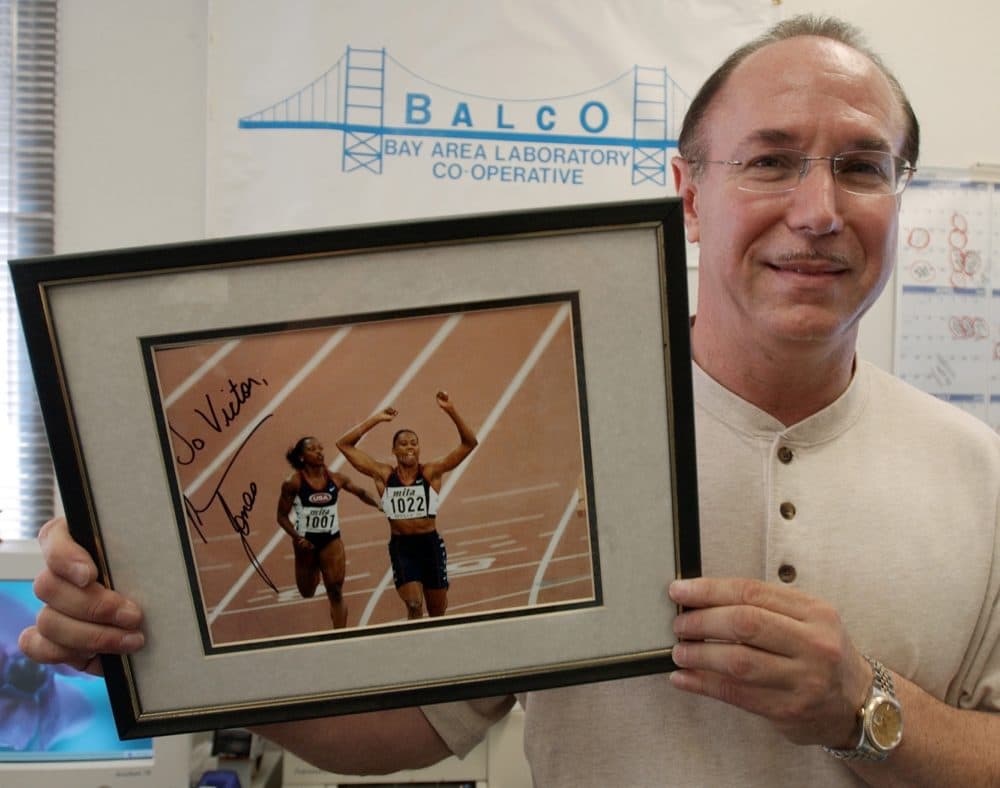 This article is more than 3 years old.
BALCO founder Victor Conte spent four months in prison after a federal raid in 2003. This week on Only A Game, Conte opens up about peddling steroids — and switching sides in the fight against doping. Plus, a tale of violence and deception at the first Tour de France. And the golf shot that changed the life of an Afghan woman. Join us!
Find out how to tune in live here — or subscribe to the podcast on iTunes or Stitcher.
---
Once Imprisoned For Providing Steroids, BALCO Founder Switches Sides
BALCO founder Victor Conte served time for providing performance-enhancing drugs to world-class athletes. More than a decade later, he considers himself to be a "very vocal anti-doping advocate."
3 Stories: SF Giants, Bartolo Colon, Another 'Battle Of The Sexes'
The Ringer's Claire McNear and NBC Sports' Craig Calcaterra joined Bill Littlefield to discuss the San Francisco Giants, Bartolo Colon and John McEnroe v. Serena Williams.
Tour De France Cheating Started With The Race's First Champion
With the 104th Tour de France upon us, Bill Littlefield looks back to the race's first running — a time when doing whatever it took to win meant throwing down nails on the course to puncture tires and intentionally knocking other riders off their bikes.
Charlie Pierce: The Week In Sports
Bill Littlefield and Only A Game analyst Charlie Pierce discuss Russell Westbrook's MVP award. Also, a FIFA investigation reveals yet more shadiness, and meet pro wrestling sensation, "The Progressive Liberal."
Golf In Afghanistan: Shagufa Habibi Drives For A Better Life
All golfers know that a single shot can have big consequences. But Shagufa Habibi of Afghanistan might know that better than anybody else.
This program aired on July 1, 2017.