Latest Show: Jason Collins, George Washington, Gut Bacteria
50:15
Play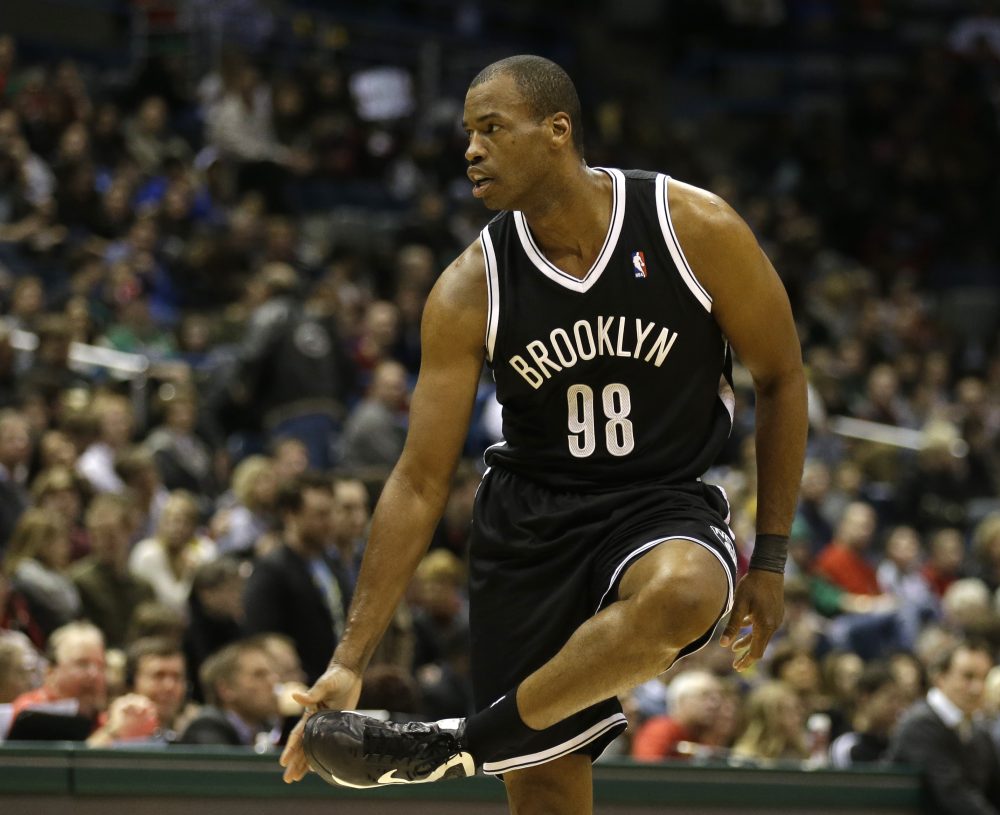 This article is more than 3 years old.
In 2013, Jason Collins became the first openly gay male athlete in any of the the U.S.'s four major sports leagues. This week on Only A Game, Collins tells his story. Also, one of George Washington's descendants tries to get closer to his famous ancestor — through dancing, bowling and other sports. And a former DI basketball player brings sports and science together — by studying gut bacteria. Join us!
Find out how to tune in live here — or subscribe to the podcast on iTunes or Stitcher.
---
Former NBA Player Jason Collins' Path To An Authentic Life
Former NBA player Jason Collins sometimes makes coming out as gay sound easy. But it wasn't.
3 Stories: Jamal Adams, Texas Football Twitter Ban, WNBA In EA Sports
WBUR's Shira Springer and sportswriter Erik Malinowski join Karen Given.
Equestrian, Ballroom Dancer, Bowler: George Washington, The Athlete
Philip Smucker, a descendant of George Washington, discovered his forefather was not just a skilled military commander, but a talented sportsman. Smucker spent five years exploring the athletic accomplishments of the "Father" of the U.S.
Charlie Pierce: The Week In Sports
Fans of the red-hot Los Angeles Dodgers can't see their games on television. Karen Given and Only A Game analyst Charlie Pierce discuss the LA blackout. Also, Michael Jordan disses LaVar Ball, and ESPN 8 becomes a reality.
Former DI Hoopster Searches For Athletic Boost In The Microbiome
"I wanted to play in the NBA. I didn't make it," Jonathan Scheiman says. "So my backup plan was getting a Ph.D. in molecular biology."
This program aired on August 5, 2017.