Littlefield: Money Alone Will Not Lure Shohei Ohtani To Your MLB Team
Play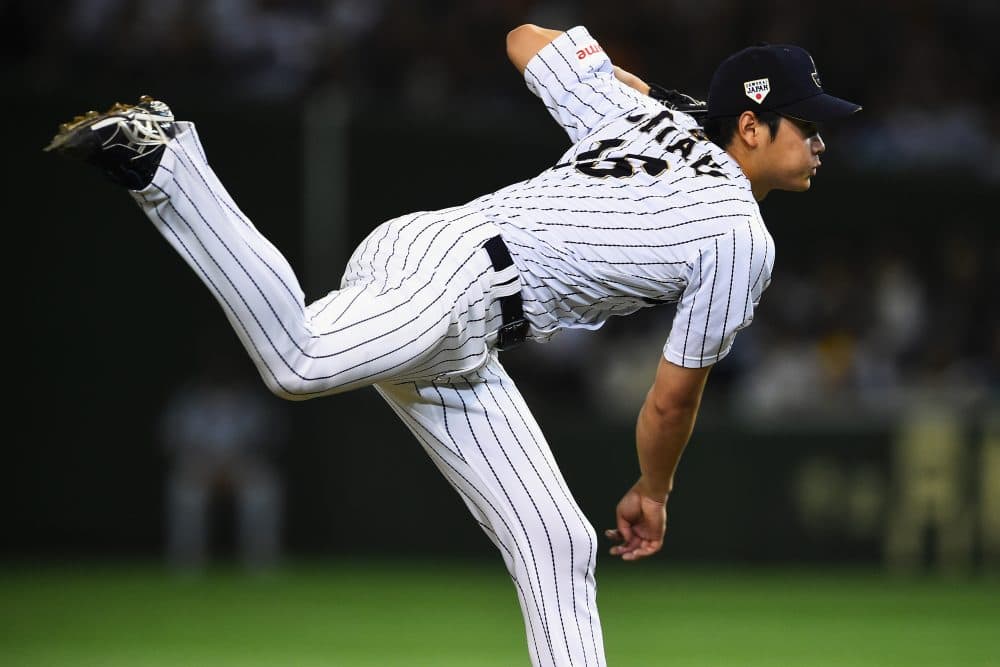 This article is more than 5 years old.
It's a good time to be a great ballplayer.
The average MLB salary is about $4 million a year. Players also get $100 a day in meal money, much of which they can bank if they hit the breakfast buffet and skip lunch.
But the compensation isn't the only reason it's a good time to be a great ballplayer.
Consider the case of Shohei Ohtani, the player at the center of my favorite hot stove league story so far this off-season. Mr. Ohtani is a pitcher/outfielder, which is what Babe Ruth was when some people complained that Ruth was being paid more than the president of the United States.
As a pitcher for the Hokkaido Nippon-Ham Fighters in Japan, Mr. Ohtani has won 42 games and lost just 15. He's hit .286 over five seasons. In 2016 he was the league's MVP.
Mr. Ohtani's agent, Nez Balelo, has invited all 30 Major League teams to explain how Mr. Ohtani would fit into their organizations. He wants to know what resources would be provided to enhance his assimilation into the culture of the team's home. He wants all this and more in writing — in both English and Japanese. And Mr. Balelo has stipulated that the essays should include no mention of dollars. Or yen.
He is interested in each team's "player performance philosophy." Apparently he has in mind something more complex than the philosophical conclusion that a hitter who gets a lot of hits is performing well, as is a pitcher who gets a lot of guys out while not giving up many runs, which is the player performance philosophy many baseball players learn early in their careers, and which I encountered when I was about 13, playing — and sometimes sitting on the bench — for the Commonwealth Cardinals of Montclair, New Jersey.
Mr. Balelo invites each potential suitor to outline the ball club's "vision for how Mr. Ohtani could integrate into the team's organization." It probably won't be sufficient for said teams to explain that Mr. Ohtani will be in the dugout, except for the days when he's in the bullpen.
Once upon a time, an old scout would hear about a kid who could hit, run and hit with power. The scout would drive on bad roads for hours, hoping the game wouldn't be rained out. If the kid was great, the scout might sit with his parents at the kitchen table that night. If they believed him when he said their boy would be taken care of in the big city, maybe they'd work something out.
Or am I imagining that?
This segment aired on November 30, 2017.