Latest Show: History Of The Forward Pass
49:22
Play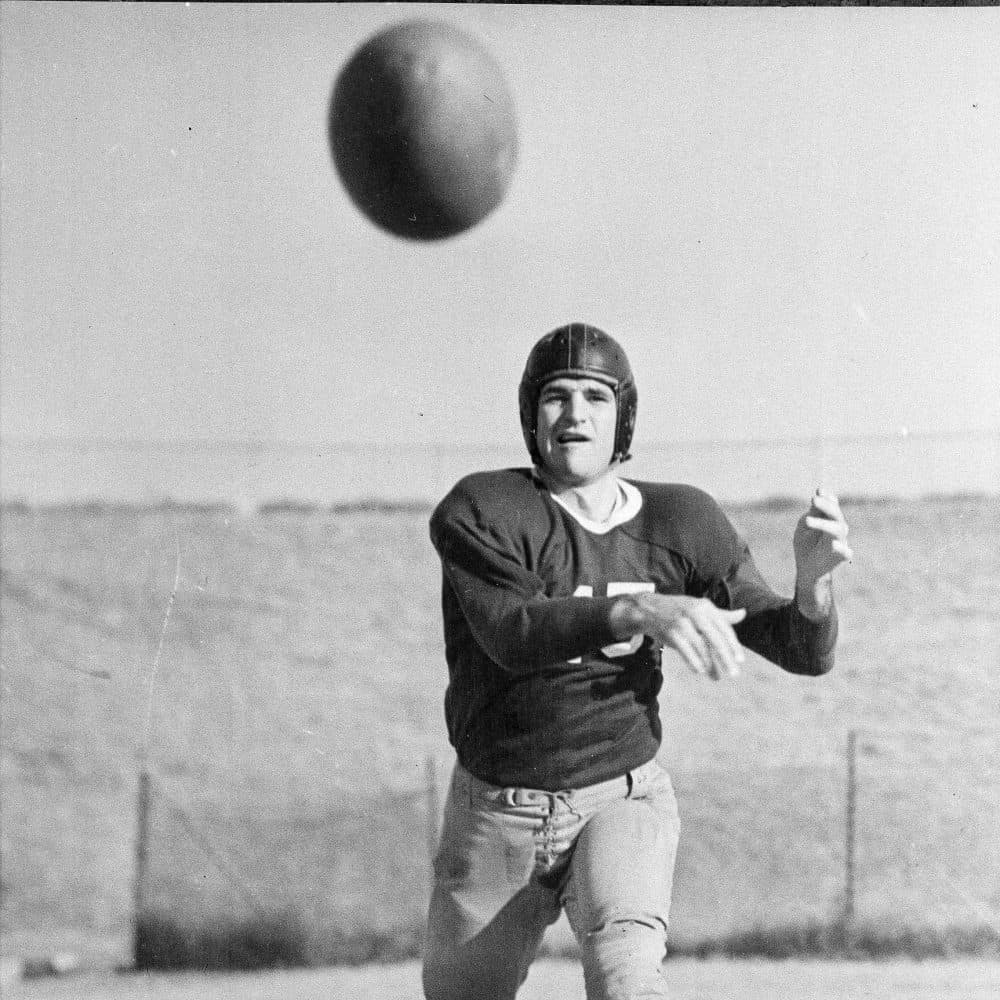 This article is more than 2 years old.
In 1905, college football faced a crisis. Injuries were piling up, and games were, frankly, boring. The forward pass helped solve both problems. This week on Only A Game, we chronicle the roles of Harvard Stadium and Teddy Roosevelt in making the forward pass legal, quarterbacks Benny Friedman and Sammy Baugh who brought it to prominence and the moments that immortalized the play. Join us!
Subscribe to the Only A Game podcast on Apple Podcasts, NPR One or Stitcher.
---
Littlefield: Celebrating Flutie's Hail Mary
"Sometimes a game can transcend not only itself but the context of the sport," Bill Littlefield writes. Doug Flutie's final forward pass on Nov. 23, 1984 created one of those moments.
Football Deaths, The Forward Pass And 250K Cubic Feet Of Concrete
Before 1906, football's forward pass was expressly forbidden. The story of how that rule changed involves the 26th president of the United States and the first permanent stadium built for college football.
3 Stories: Las Vegas Hockey Fans, Tom Brady's App, Ball Brothers In Lithuania
Sports on Earth's Will Leitch and WBUR's Shira Springer joined Bill Littlefield.
The Son Of Jewish Immigrants Who Became Football's First Passing Specialist
Many think Notre Dame and Knute Rockne made the forward pass famous. But there's a case to be made for Benny Friedman.
Charlie Pierce: The Week In Sports
Bill Littlefield and Only A Game analyst Charlie Pierce discuss Philadelphia's diminished Super Bowl hopes after the season-ending injury of Eagles quarterback Carson Wentz. Also, did Nick Saban help swing Alabama's special Senate election? And a ghostly explanation for performance enhancement.
Searching For Slingin' Sammy Baugh
The story of a fake cowboy who became a real cowboy — and revolutionized football along the way.
This segment aired on December 16, 2017.