Littlefield On The Minnesota Vikings And Heartbreak
02:45
Play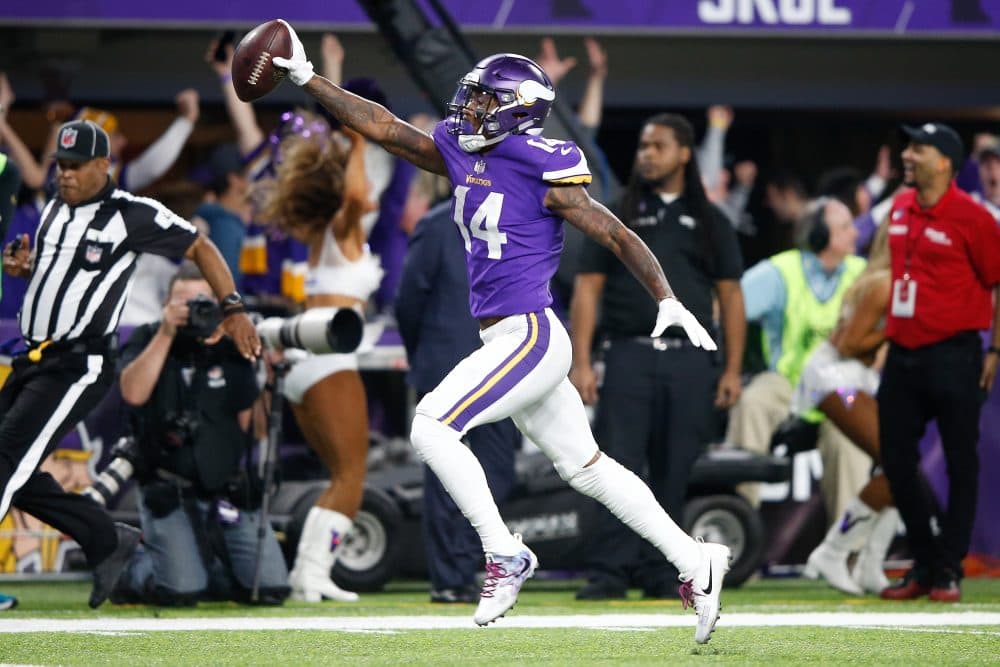 This article is more than 3 years old.
In the wake of the late, improbable Sunday win by which the Vikings avoided breaking the hearts of their fans, much has been written about how often they've done just that.
The Vikings have been heart-breakers because they have been to four Super Bowls and have never won. Four times they have encouraged their fans to anticipate glory. Each time, no soap.
So maybe the heart-breaker label is valid. But isn't every team in every sport a heart-breaker? The Vikings have done it their way. Other teams have found other ways to do it.
The Chicago Cubs won the World Series in 1908. Apparently it wasn't all they thought it would be. They didn't do it again for 108 years, thereby breaking lots and lots of hearts.
Eleven years after 1908, eight members of the Chicago White Sox broke the heart of a little boy invented by a reporter to cry, "Say it ain't so, Joe!" Those White Sox also broke the hearts of lots of older people who'd assumed baseball was on the up and up. They broke some gamblers, too, which is beside the point, I guess, unless you are descended from one of those guys who lost everything betting on Chicago, thereby leaving you nothing, in which case your heart may still be broken.
1908 was 12 years before the creation of the American Pro Football Association, wherefrom sprung the NFL. The APFA included a team called the Dayton Triangles. They became so unsuccessful that people stopped attending their games. Perhaps their hearts were broken, since the early Triangles had won a lot.
In the mid-20's, the Triangles broke the hearts of the few people still showing up by playing most of their games on the road, in places like Chicago.
"Hey, hick town Dayton! See ya! Eat your broken hearts out."
More contemporary teams, some spectacularly successful, also break their fans' hearts. Ask a Yankees fan about trying to root for the team after it fell into the hands of George Steinbrenner. Ask a Boston Celtics fans of a certain age how they felt after John Y. Brown moved into the owner's box.
Is it crazy to suggest that — whether they know it or not — people become emotionally involved with a team because – now or later - the heartbreak's a certainty?
Vikings fans, if I've fouled up your heads with that theory…hey, you've got a couple days to forget it.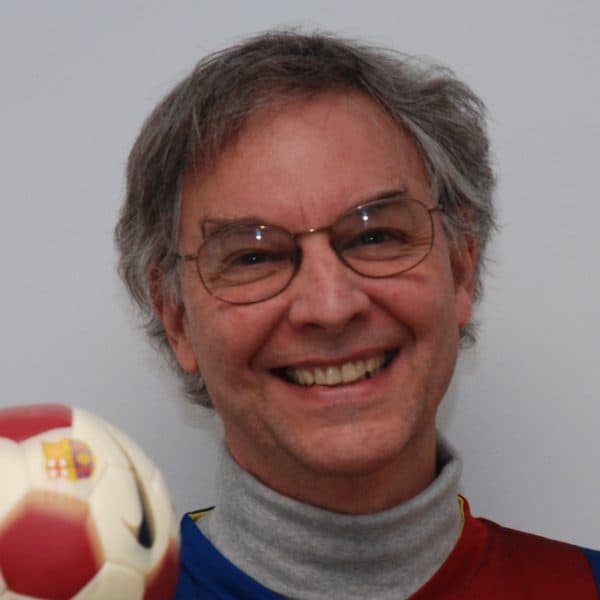 Bill Littlefield Host, Only A Game
Bill Littlefield was the host of Only A Game from 1993 until 2018.