Two Journeys From Sports To Hollywood — And A Hike Gone Wrong
48:18
Play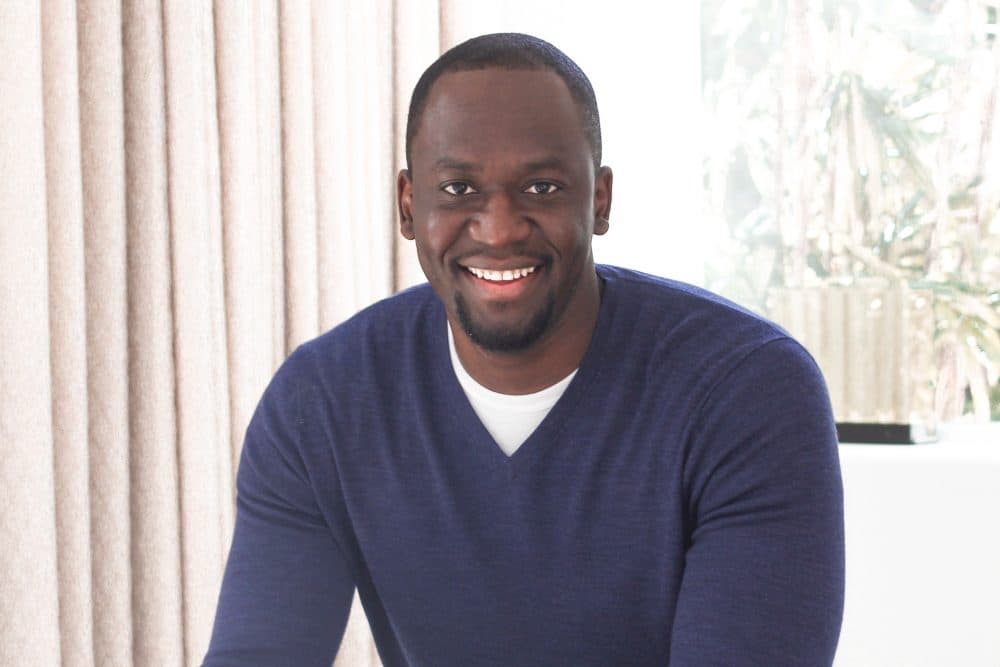 This article is more than 2 years old.
Growing up in the Democratic Republic of Congo, Blondy Baruti and his family had to flee from violence. This week on Only A Game, the story of Baruti's journey to college basketball — and then Hollywood. Also, another sports-to-Hollywood story: Nell Scovell has written for "The Simpsons" and President Obama — but she started out as a sportswriter. And, how a day hike for Victoria Grover turned into four nights in the Utah wilderness with a broken leg. Join us!
Subscribe to the Only A Game podcast on Apple Podcasts, NPR One or Stitcher.
---
Blondy Baruti: Out Of The Congo, Onto The Court, Down The Red Carpet
Lots of kids dream of playing in the NBA. For Blondy Baruti, it was a long-distance dream with serious obstacles. Bill Littlefield has the story of Baruti's journey from Congo to college hoops to Hollywood.
3 Stories: Doomed Orioles, 'Brad Stevens Effect,' 94-Save Night
MLB national correspondent Will Leitch and NBC Sports Boston host Michael Holley join Bill Littlefield.
'No One Even Knew You Were Missing': 5 Nights Alone In The Wilderness
Six years ago, Victoria Grover went out on a day hike in southern Utah. But after breaking her leg, she was left stranded and alone in the desert.
Charlie Pierce: The Week In Sports
Bill Littlefield and Only A Game analyst Charlie Pierce discuss the NBA and NHL postseasons. Also, a tickle fight breaks out at a Major League game. And Vladimir Putin roofs five biscuits for the glory of Mother Russia.
How Sportswriting Prepared Nell Scovell To Fight For Equality In Hollywood
Nell Scovell has written for "The Simpsons" and President Obama. She's a champion for diversity in TV writers' rooms. But it all started with her career as a sportswriter.
This program aired on May 12, 2018.