50 Years After John Carlos And Tommie Smith, Stories Of Protest
Play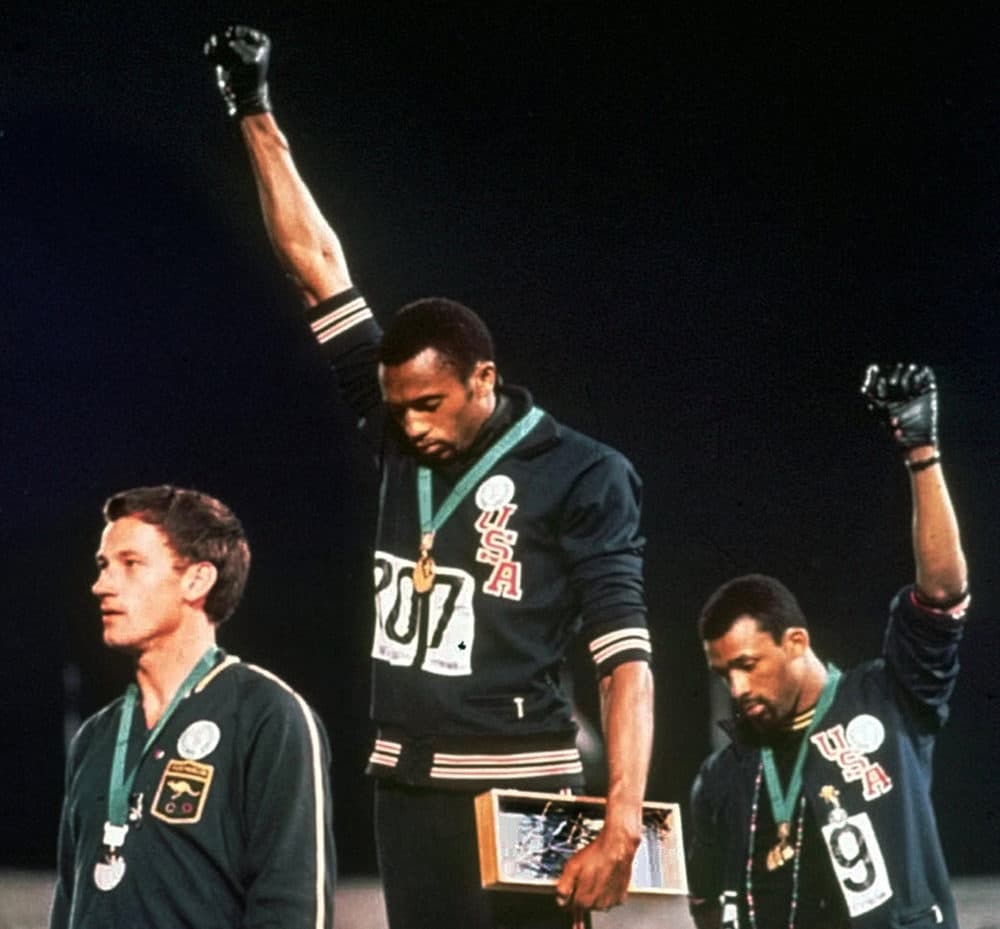 This article is more than 4 years old.
On Oct. 16, 1968, Americans Tommie Smith and John Carlos stood on the medal stand at the Olympic Games and protested for human rights by raising black-gloved fists. Fifty years later, Only A Game shares stories of protest, from fellow '68 Olympic champion Wyomia Tyus to Polish pole vaulter Władysław Kozakiewicz. Plus, a more complicated protest myth out of 1930s Austria. Join us!
Subscribe to the Only A Game podcast on Apple Podcasts, NPR One or Stitcher.
---
How Olympic Champion Wyomia Tyus Found Her Voice At The '68 Games
Most people know the story of Tommie Smith and John Carlos raising their fists at the 1968 Olympics. But Wyomia Tyus made a stand at those Games, too. And far fewer people know her story.
'The Arm': A Story Of Anti-Soviet Protest From The 1980 Olympics
The 1980 Olympics in Moscow were seen as a show of friendship and respect among communist nations. But in front of an unruly Russian crowd, Polish pole vaulter Władysław Kozakiewicz made a different display.
Dancing Before The Nazis: A Soccer Star's (Supposed) Act Of Defiance
A story about an act of resistance on the soccer pitch that some believe resulted in a murder — or maybe never happened.
Charlie Pierce: The Week In Sports
Karen Given and Only A Game analyst Charlie Pierce discuss the verdicts in college basketball's corruption trial, Darius Bazley's interesting route to pro basketball and why the Red Sox's Brock Holt is anti-taco.
On The Events Of 1968 And The Purpose Of Protest
Arizona State University Global Sport professor Kenneth Shropshire reflects on the legacy of the '68 Olympic protest.
This program aired on October 27, 2018.