College Athlete Gets Out The Vote, Soccer Remembrance, Adam Greenberg
48:31
Play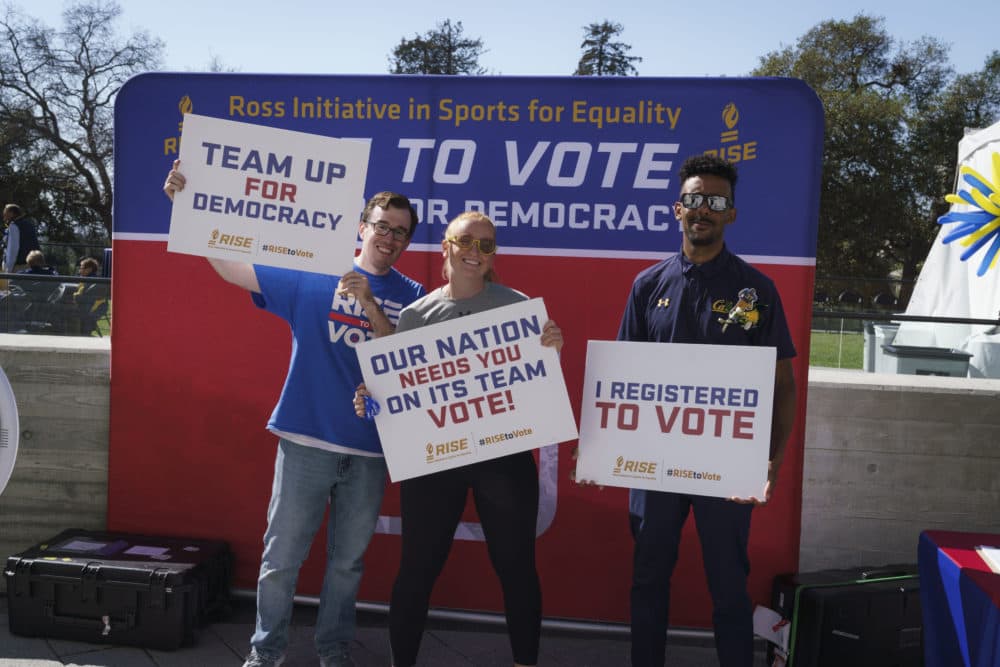 This article is more than 2 years old.
With less than a week to go before the midterms, Madison Roberts is getting out the vote ... among fellow athletes at UC Berkeley. Also this week on Only A Game, the heartbreaking story of a lost soccer lover. And MLB-outfielder-turned-politician Adam Greenberg reflects on the pitch that changed his life. Join us!
Subscribe to the Only A Game podcast on Apple Podcasts, NPR One or Stitcher.
---
How One College Athlete Is Getting Out The Vote
Madison Roberts has been passionate about civic engagement since she was little. This fall, she brought her enthusiasm to her Cal lacrosse team.
3 Stories: WNBA Negotiations, American Marathoners, Championship Parades
The Wall Street Journal's Rachel Bachman and NBC Sports Boston's Kyle Draper join Only A Game's Karen Given.
Sharing Alex's Words: A Father Calls For Change After Daughter's Suicide
Alex Blackwell died at age 16 after a concussion on the soccer field led to a struggle with depression and social anxiety. Her father shares her story to try and help other families.
Charlie Pierce: The Week In Sports
DJ Durkin was reinstated as Maryland football coach this week ... and fired a day later. Karen Given and Only A Game analyst Charlie Pierce discuss Maryland's actions in the wake of the heat-stroke-related death of one of its players. Also, Derrick Rose's big night. And, a soccer player reveals the truth behind a 22-year-old on-field incident.
With His Brief MLB Career In The Rearview, Adam Greenberg Runs For Office
Adam Greenberg was a promising prospect for the Chicago Cubs. Then an errant pitch changed the course of his career. Now out of baseball, Greenberg's running for Connecticut state senate.
This program aired on November 3, 2018.