Paralympian Podcaster, Early ESPN Experience, Rugby's Origin In Japan
48:33
Play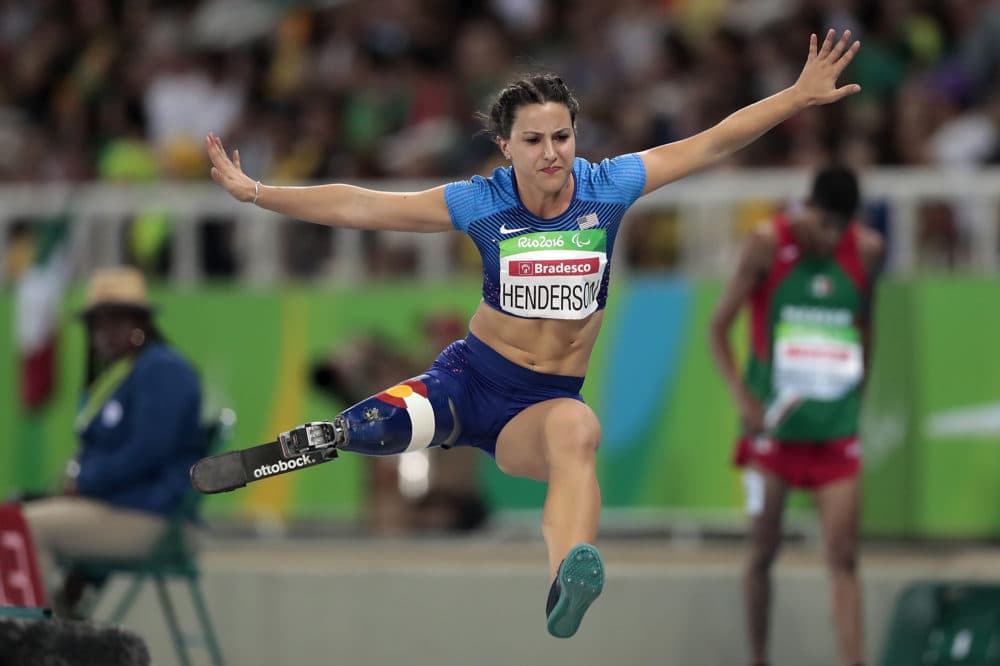 After losing her right leg at the age of 9, Lacey Henderson says she was in "disability denial." This week on Only A Game, how Henderson came to accept her disability, reach the Paralympics — and start a podcast. Also, looking back at a sports columnist's first time watching ESPN. And the real origin of rugby in Japan, which involves a samurai, British warships and an armed cricket match...? Join us!
From Paralympics To Podcasting: Lacey Henderson Finds Her People
Even after losing her leg at 9 years old, Lacey Henderson didn't consider herself disabled. Now she's representing the physically disabled community through sports — and a new podcast.
3 Stories: D.C. Championships, UEFA And Bulgaria, Deadspin
Penn State professor Amira Rose Davis and Washington Post columnist Jerry Brewer join Jason Gay.
Double Play: In The Early Days Of ESPN, A Sports Junkie Gets Hooked
Sports columnist Leigh Montville experienced ESPN for the first time in April of 1981. The 24/7 coverage held him captive.
Charlie Pierce: The Week In Sports
Jason Gay and Charlie Pierce discuss the NCAA's decision to allow college athletes to profit from their names, images and likenesses, plus Halloween costumes.
Samurai, Warships And An Armed Cricket Match: The Real Story Of Rugby In Japan
Historian Mike Galbraith says rugby came to Japan earlier than the official account claims.
Subscribe to the Only A Game podcast on Apple, NPR One, Stitcher or Spotify.
This program aired on November 2, 2019.