Global Kid Media, Tacko Fall Learns To Swim, Rat City Roller Derby
Play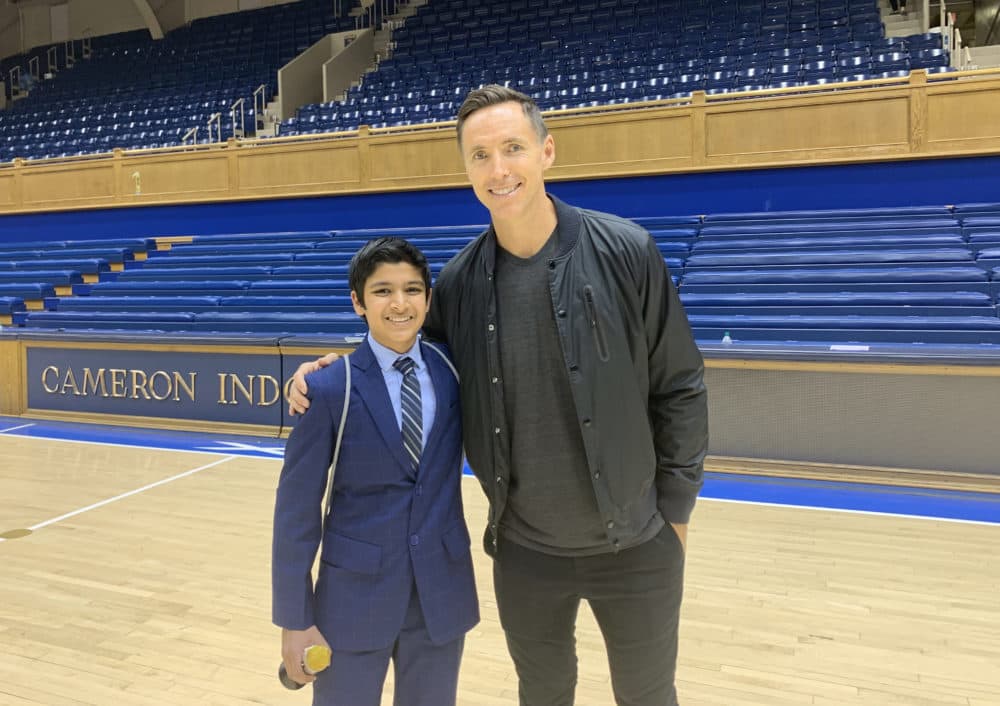 This article is more than 3 years old.
If you see a 13-year-old reporter with a yellow-tipped mic at a sporting event, it's probably Vedant Gupta. This week on Only A Game, the story of Global Kid Media, and Vedant's plan to become a household name in sports media. Also, the Boston Celtics' 7-foot-5 rookie Tacko Fall decides to learn how to swim. And the story of Rat City Roller Derby, a roller derby league that lost its home due to Seattle's gentrification. Join us!
Subscribe to the Only A Game podcast on Apple, NPR One, Stitcher or Spotify.
---
Meet Vedant Gupta, President Of Global Kid Media
Vedant Gupta is just 13 years old. But when he's not in school, he and his dad are working to make Vedant a household name in sports journalism.
3 Stories: Kaepernick's Workout, Knicks Futility, A-Rod's TV Show
Mike Pesca, host of the daily Slate podcast "The Gist," and The Wall Street Journal's Ben Cohen join OAG's Karen Given.
Learning To Swim With 7'5" Celtic Tacko Fall
Tacko Fall grew up on the ocean in Dakar, Senegal. But unlike his friends, he never learned to swim. But now with the Celtics, Tacko Fall is getting in the pool.
Charlie Pierce: The Week In Sports
Karen Given and Charlie Pierce discuss sign stealing accusations against the Astros, Carmelo's new contract, and the Salt Lake Tribune's jazz, er, Jazz reporters.
Rat City Roller Derby Looks For A New Home
Roller derby leagues have a new nemesis: Gentrification. Reporter Eilís O'Neill brings us the story of a Seattle league that's looking for a new home.
This program aired on November 16, 2019.