Sports World Responds To Coronavirus, Hockey And Treason, AAGPBL
48:21
Play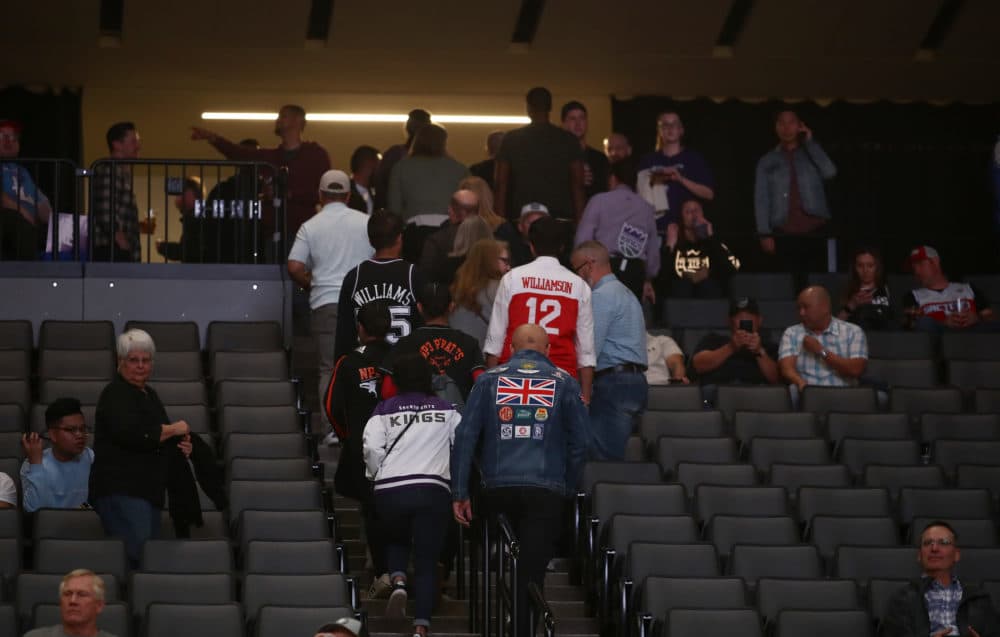 The NBA and NHL seasons have been suspended. MLB Opening Day is postponed. March Madness has been canceled. This week on Only A Game, a look at how the coronavirus pandemic is impacting sports. Also, we'll look back 70 years to uncover why 12 members of the Czechoslovakian national hockey team were charged with treason. And the story of an artist who found her place among the women of the All-American Girls Professional Baseball League.
Subscribe to the Only A Game podcast on Apple Podcasts, Spotify or Stitcher.
3 Stories: Coronavirus, NCAA's (Mis)handling, USSF's Apology
Toronto-based sportswriter Shireen Ahmed and Mike Pesca, host of the daily Slate podcast "The Gist," join Only A Game's Karen Given.
Hockey, Politics And 'Treason': The Story Of The 1950 Czech National Team
In 1998, the Czech Republic stunned the world by winning the 1998 Olympic gold medal. But events that happened 50 years earlier made the win even more special.
Charlie Pierce: The Week In Sports
Karen Given and Charlie Pierce discuss the various ways the coronavirus pandemic has shut down sports, and a 75-year-old soccer player's pro debut.
Entering The World Of The All-American Girls Professional Baseball League
Artist Anika Orrock's quest to learn all she could about the AAGPBL included a lip synch contest and shots of Crown Royal.
This program aired on March 14, 2020.