Execution of Paul Johnson Jr.
24:50
Play
This article is more than 16 years old.
What is the message of another American murdered in captivity in the Middle East? Is there any meaning in Paul Johnson Jr.'s murder or is this, as Secretary of State Colin Powell said today, "barbarism"? Should or could more have been done to save Paul Johnson Jr.?
Click the "Listen" link to hear about the implications of the murder of Paul Johnson Jr. for the Saudi kingdom, the region, and the United States.
Guests:
Jennifer Moroz, staff writer The Philadelphia Inquirer, in Eagleswood Township, New Jersey
Captain Daniel Schaffer, Chaplain for the Stafford Township Police Department, spoke at vigil for Paul Johnson, Jr.
Khaled Al-Maeena, editor-in-chief of Arab News, the largest English daily newspaper in the Middle East
Jonathan Winer, former Deputy Assistant U.S. Secretary of State for International Law Enforcement during the Clinton administration, currently serves as a member of the Council on Foreign Relations Task Force
John Esposito, university professor and director of the Center for Muslim-Christian Understanding at Georgetown and author of "Unholy War: Terror in the Name of Islam"
Jessica Stern, lecturer at Harvard University's Kennedy School of Government, author of "Terror in the Name of God: Why Religious Militants Kill"
This program aired on June 18, 2004.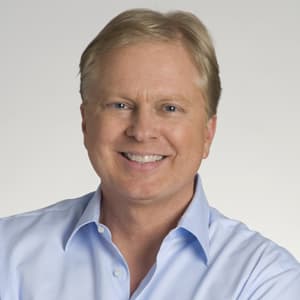 Tom Ashbrook Former Host, On Point
Tom Ashbrook is an award-winning journalist and host of WBUR and NPR's On Point.