'Ardi' and Human Evolution
23:34
Play
This article is more than 10 years old.
It's been at least 4.4 million years since "Ardi" was in the limelight.
And the limelight then was nothing like now.
Magazines, television, and websites all over the world  have been flashing the image this week of a homely, hairy human ancestor:
Ardipithecus ramidus, her skeleton painstakingly recreated from tiny fragments scooped up in Ethiopia.
For years, we've all known "Lucy" as the oldest link. Now, there stands "Ardi," asking us to reconsider what we know about the path of human origins.
This hour, On Point: a key interpreter of the discovery on what we've learned from Ardi.
You can join the conversation. Tell us what you think — here on this page, on Twitter, and on Facebook.Guests:
Joining us from Charlottesville, Va., is Owen Lovejoy, professor of biological anthropology at Kent State University. He was a lead analyst on the team that discovered and examined "Ardi," and he was a lead author on some of the articles in Science presenting the findings.

From Washington, D.C., we're joined by Bernard Wood, professor of human origins and human evolutionary anatomy at George Washington University. He is a senior scientist at the National Museum of Natural History and the Smithsonian Institution.
More:
You can find out more about the archaelogical site, called the "Middle Awash," in Ethiopia, where Ardi was found.
Here's an illustration in the journal Science showing how the researchers who discovered Ardi think she fits into the path of human evolution. The "CLCA" in the graphic indicates the "Last Common Ancestor" shared by humans and chimps:
Here's another illustration courtesy of Science showing Ardi's unique feet, compared with that of humans and chimpanzees/bonobos (the genus called Pan):
And below is an artist's reconstructions for Science showing how Ardi's skeleton, muscles, and body looked, and how she would have moved on top of branches:
This program aired on October 6, 2009.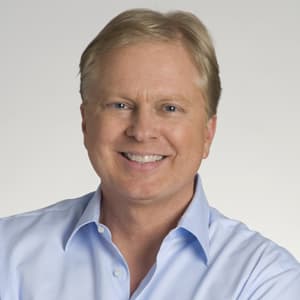 Tom Ashbrook Former Host, On Point
Tom Ashbrook is an award-winning journalist and host of WBUR and NPR's On Point.