America Without Offshore Drilling?
24:07
Play
This article is more than 10 years old.
Could the United States live without offshore drilling for oil? As the Gulf Coast disaster unfolds, we ask the question. Plus, Al Gore speaks to the class of 2010.
A little tube, four-inch diameter, finally slipped into the gushing spill in the Gulf of Mexico this weekend, with the hope of siphoning up some of the oil pouring for three and a half weeks now into the sea.
No one says it's the end of the spill. It may be slowed. But the damage has already been so vast – even before things really hit the shore – that calls are rising for a moratorium on offshore drilling.
Could we live without more offshore oil? That's the question we pick up this hour.
This Hour, On Point: as the spill goes on, offshore oil and America's energy future. Plus, we listen as Al Gore addresses the class of 2010, on the Gulf spill and more.
Guests:
Mark Schleifstein, environment reporter for the New Orleans Times-Picayune. Read his recent take on the difficulties of balancing energy and environmental priorities in the Gulf.

Robert Bryce, managing editor of Energy Tribune and a senior fellow at the Manhattan Institute. His new book is Power Hungry: The Myths of "Green" Energy, and the Real Fuels of the Future. You can read an excerpt.

Dan Lashof, director of the Natural Resources Defense Council's Climate Center. You can read his thoughts on the Gulf oil spill.

Matthew Kotchen, professor of environmental economics and policy at the Yale School of Forestry & Environmental Studies.
Closing segment:
This graduation season, we've been broadcasting excerpts from notable commencement speakers from around the country. On Friday, former Vice President and Nobel Peace Prize Winner Al Gore addressed the 1,030 graduates of the College of Arts and Sciences at the University of Tennessee, Knoxville. We listen to a piece of the address where Gore talks about "the climate crisis," as it relates to the oil spill in the Gulf of Mexico and the recent flooding in Nashville.
Watch Gore's full address:
This program aired on May 17, 2010.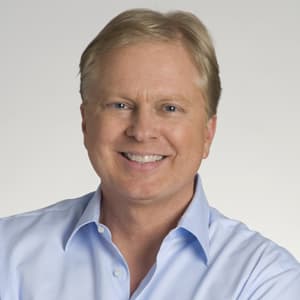 Tom Ashbrook Former Host, On Point
Tom Ashbrook is an award-winning journalist and host of WBUR and NPR's On Point.