Tom Ashbrook Remembers JFK
This article is more than 5 years old.
All my life I've heard people say that JFK's assassination was the first time they saw some particular person cry.  Some adult they saw
first getting the news.  In memory, it can seem like the whole country was weeping.
It was not the first time I had seen my mother cry.  My mother would cry, joyfully, at the beauty of birch trees in winter.  I had seen her
weep when my little brother died as an infant. He had not been born well. The preacher came and put his arms around my parents in the driveway.  They cried and bowed their heads and prayed for Timmy.  It was hard, but they seemed to know what to do.
This day was different.  The news came.  School was let out right away. I walked home, eight years old.  My mother was surprised to see
me at the door.  I shared the news. She knelt on the doorstep and hugged me and cried.  And what I remember of her shock and sorrow is that she did not seem to know what to do with it this time.  It was sorrow and bewilderment.
That's what I remember.
This program aired on November 22, 2013. The audio for this program is not available.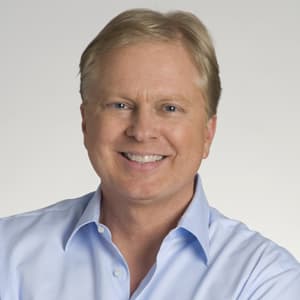 Tom Ashbrook Former Host, On Point
Tom Ashbrook is an award-winning journalist and host of WBUR and NPR's On Point.