From Astrolabe To GPS: Mapping Our Lives Now
Resume
A deep history of maps and navigation, from the ancient Polynesians to the pinpoint GPS on your smart phone now and the pinpoint tracking to come.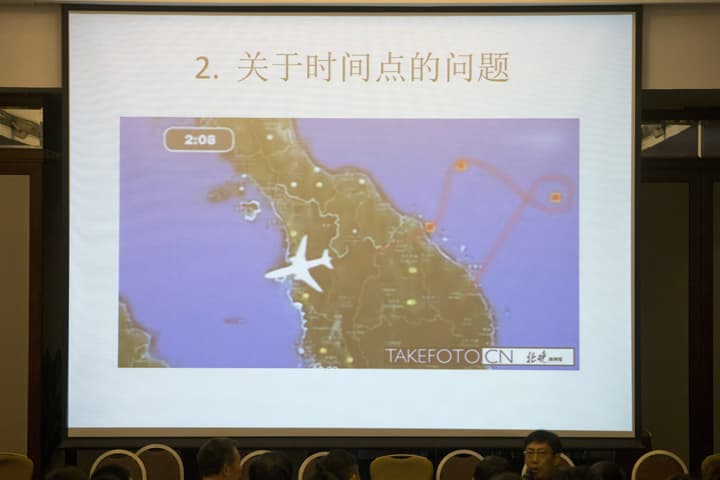 For thousands of years, figuring out the shape of the world – the shape of its oceans, its mountains, the paths of its rivers, the shoals in its seas – was a nearly overwhelming challenge for humans.  We used all kinds of crude maps and early tools to find our way, to know where we were.  Today, we hit the GPS and location is instant.  The terrain is known.  It's on file.  Now, the tools have turned around to map us.  At every moment of every day.  Often whether we like it or not.  This hour On Point:  tech writer Hiawatha Bray on the great story of maps and navigation, from mapping the Earth to mapping us.
-- Tom Ashbrook
Guests
Hiawatha Bray, technology reporter for the Boston Globe. His new book is "You Are Here: From The Compass To GPS, the History and Future of How We Find Ourselves." (@watha)
David Petersen, vice president of mobile advertising at YP, a search and advertising company. (@djpetersen)
Udi Dagan, founder of Split, the "anti-social" app.
From Tom's Reading List
Associated Press: Va. professor champions GPS tracking shoes -- "The GPS shoe and insole have all sorts of potential ramifications, and the word is spreading. During Super Bowl week, Carle met with the NFL Retired Players Association, many of whose members are believed at risk of chronic traumatic encephalopathy, a degenerative brain disease."
Kirkus Review: Review: 'You Are Here' -- "Early sailors relied on the wind and waves to get their bearings. In Europe, maps first appeared on Spanish cave walls 14,000 years ago. Today, 'mankind has essentially solved the problem of location' due to a remarkable spate of navigational innovation in the 20th century, much of it prompted by the demands of the two world wars."
Boston Globe: Can Mass. ocean robots help find missing Malaysian jet? -- "Can a fleet of undersea robots designed in Massachusetts help solve the mystery of Malaysia Airlines Flight 370? They've done this kind of thing before. In 2011, robot subs from the Woods Hole Oceanographic Institution tracked down the remains of an Air France plane that had crashed into the Atlantic Ocean two years earlier. Now, the Navy is sending a robot built by Bluefin Robotics Inc. in Quincy to Australia, in the latest effort to track the Malaysian jet."
Read An Excerpt From "You Are Here" By Hiawatha Bray
This program aired on April 1, 2014.