E.O. Wilson On Humanity, Survival And Nature
Play
This article is more than 8 years old.
Famed biologist E.O. Wilson says the way to save mankind is for the Age of Man to come to a close with a new respect for the rest of life. He joins us.
With guest host Jessica Yellin.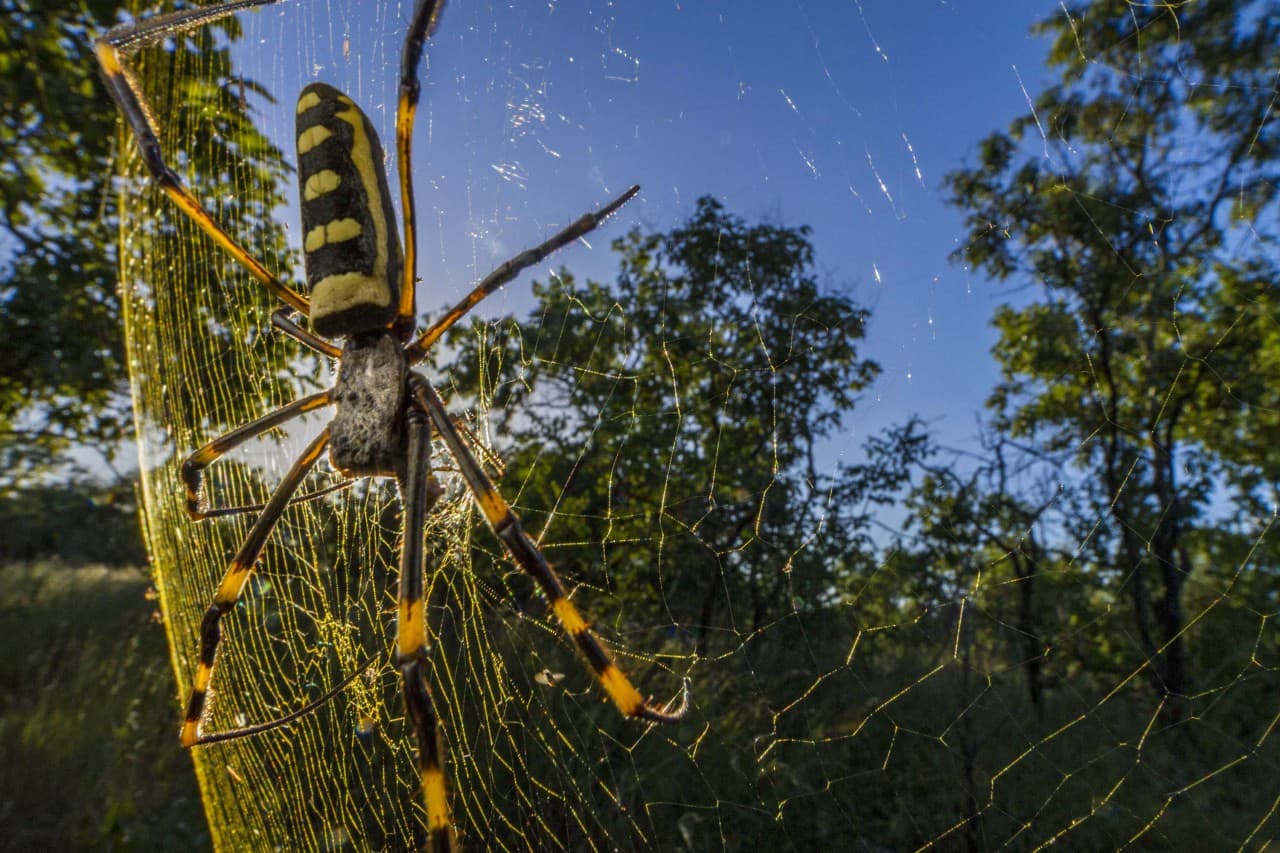 Imagine wandering into a house overrun with fang-toothed spiders. Riding a helicopter deep into an unexplored gorge of granite and limestone to find new species.  World-famous naturalist and biologist E.O. Wilson did all that — in his 80s.  In one of Africa's most biologically diverse nature preserves in Mozambique.  And he says the wilfife there has powerful lessons for us humans.   This hour, On Point, two-time Pulitzer Prize winning biologist  E.O. Wilson on what he learned about mankind in Mozambique's Gorongosa National Park.
Guests
E.O. Wilson, biologist, researcher and naturalist. Winner of the Pulitzer Prize. Author of many books, including the new "A Window On Eternity: A Biologist's Walk Through Gorongosa National Park."
From The Reading List
The Atlantic: E. O. Wilson's Theory of Everything — "If one had to give E. O. Wilson a single label, evolutionary biologist would be as good as any. Sociobiologist, lifelong naturalist, prolific author, committed educator, and high-profile public intellectual might all also serve. But amidst his astonishing range and volume of intellectual output, Wilson's reputation, and most of his big ideas, have been founded primarily on his study of ants, most famously his discoveries involving ant communication and the social organization of ant communities. "
Christian Science Monitor: A Window on Eternity — "Wilson tells the story of Gorongosa National Park in Mozambique, which boasts one of the densest wildlife populations in Africa. During a civil war that lasted from 1978 to 1992, much of the park ecosystem was destroyed, and its future seemed bleak. Some animal populations within the park declined by 90 percent or more. But then a wealthy American entrepreneur, Gregory C. Carr, launched an audacious effort to bring the park back to life. Slowly, the park is returning to its original state."
The Wall Street Journal: E.O. Wilson Tells It Like It Is — "Dr. Wilson has a boy's enthusiasm, and he revels in discovering new species at Gorongosa. But as the power of science and technology grows exponentially, he worries that people are giving up on preserving nature. Many seem to have resigned themselves to the idea that 'we've already overrun the world,' he says."
Read An Excerpt Of "A Window On Eternity" By E.O. Wilson
This program aired on May 5, 2014.