BJP Official: "Modi Is A Great Democrat"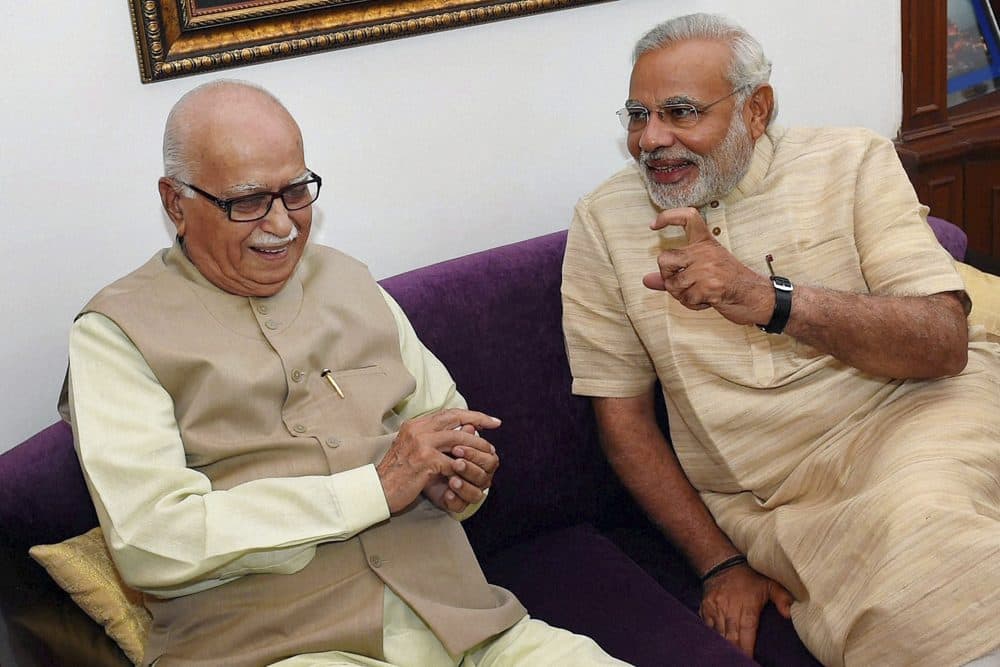 This article is more than 7 years old.
As the most recent Indian election results were finalized last Friday, it was clear that the oppostion Bharatiya Janata Party (BJP) would be in opposition no more. The party's leader, Narendra Modi, is now set to be the country's next prime minister, putting a decisive end to decades of rule by the Indian National Congress Party of the Ghandi-Nehru families.
Our May 19 hour dug in deep to hear from reporters, Indian economics experts and more to get an idea of how the business-friendly Modi might change the country's slowing growth and re-create the booming economic conditions of earlier in this decade. It also asked what the Hindu nationalist leanings of the BJP might mean for one of the world's most diverse nations.
We were joined by BJP member — and recently elected member of India's Parliament -- Jayant Sinha, described by many as part of Modi's inner circle.
Sinha told us that Modi's election was one that should be widely celebrated by all of India, and the international observers circling around the returns.
"The people of India were looking for good governance," Sinha said. "We were the only party that made it very clear that that was the agenda that we were pursuing ."
And Sinha questioned complaints of ethnic tensions and authoritarian tendencies by some members of the opposition.
"Mr. Modi is a great democrat," Sinha said. "He just won a wonderful election, the greatest election in the history of humanity."
The economic and social policies of the incoming government — while perhaps envious of the central control of neighboring China — will aim to include all parts of the Indian society, Sinha said.
"The reality is that [Chinese-style economic policies] are gonna be done in the Indian way, which is pluralistic and which is diverse and which is inclusive of all sections of society...non-Hindus should not be worried about this leadership at all.
"I don't think the BJP party is any more a Hindu nationalist party than the U.S. Republicans or the U.K. Tories. You could call the Republicans or the Tories Christian nationalists by that same standard," Sinha said.
What do you think? What will Modi's India mean for the Indian people? For the region? For the world? Let us know in the comments below, or on Facebook, Tumblr and @OnPointRadio.