A Presidential Push For Ocean Sanctuaries
Play
This article is more than 8 years old.
Giant new ocean sanctuaries are being laid out by President Obama.  We'll look at what they can save, and what they can't.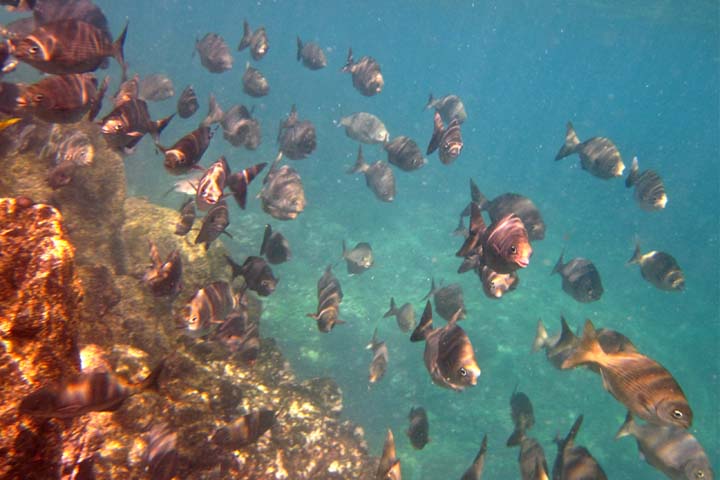 Even in the vastness of the Pacific Ocean, the new ocean sanctuary promoted this week by President Obama looks impressively large on the map.  Almost 800,000 square miles, right in the middle of the Pacific.  South and west of Hawaii.  North and east of Samoa.  Building on sanctuaries laid out by George W. Bush.  Where there would be no fishing.  No drilling.  A huge sanctuary for marine life.  But warming knows no boundaries.  Acidification knows no boundaries.  Nor does floating garbage.  This hour On Point:  in the deep blue sea, what these great new huge ocean sanctuaries would mean.
-- Tom Ashbrook
Guests
Juliet Eilperin, White House reporter for the Washington Post. Author of "Demon Fish: Travels Through The Hidden World of Sharks." (@eilperin)
Sylvia Earle, marine biologist and ocean explorer. Founder of Mission Blue.
Benjamin Halpern, professor of environmental science and management at the University of California, Santa Barbara.
From Tom's Reading List
Washington Post: Obama proposes vast expansion of Pacific Ocean sanctuaries for marine life — "President Obama announced Tuesday his intent to make a broad swath of the central Pacific Ocean off-limits to fishing, energy exploration and other activities. The proposal, slated to go into effect later this year after a comment period, could create the world's largest marine sanctuary and double the area of ocean globally that is fully protected."
National Geographic: Several Nations Announce Massive Marine Reserves in the Pacific — "By the close of a two-day conference in Washington on the world's oceans, five nations had pledged to extend marine protections to cover more than a million square miles. The United States, Palau, the Cook Islands, and the Bahamas unveiled their plans on Tuesday, following Kiribati's announcement Monday that commercial fishing would end in the vast marine reserves in its Pacific Ocean territory by the end of the year."
Nature: Conservation: Making marine protected areas work — "In the past few years, several huge marine protected areas (MPAs) have been created in the Pacific and Indian oceans, totalling more than 1.6 million square kilometres. That might sound like a large area, but even when combined with every other MPA on the planet, still less than around 2% of the world's oceans are fully protected."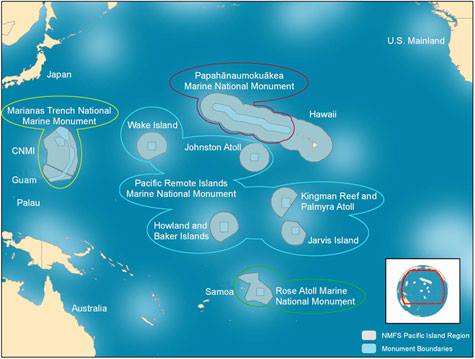 This program aired on June 19, 2014.