GMO Labeling Comes To America
Resume
GMO labeling comes to America. It's the law in Vermont. On the ballot in Oregon. Do we need it?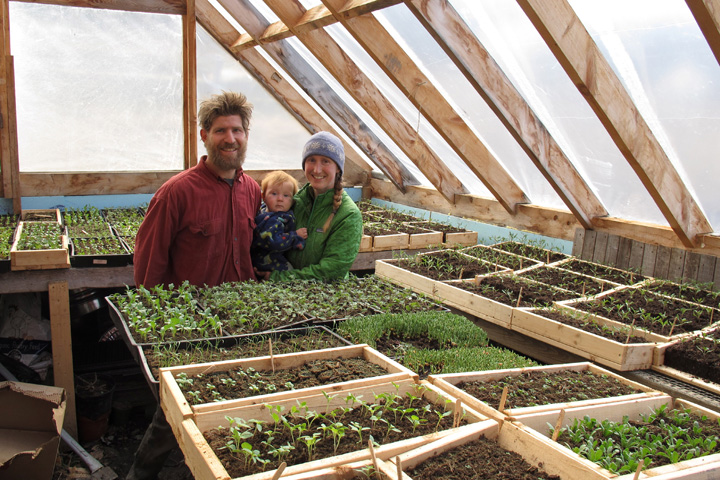 More than 60 countries around the world, and nearly all of Europe, require the labeling of genetically modified foods – GMOs.  The United States does not.  This spring, Vermont voted to require foods with GMO ingredients to be labeled.  First state to do it.  It's a big deal.  Crack the fierce industry resistance in one state, and it could spread all over.  Oregon voters just submitted petitions to put GMO labeling to a popular vote in November.  Monsanto and big food distributors hate it.   Say we need the science and the GMO food.  This hour On Point:  the GMO labeling fight in America.
-- Tom Ashbrook
Guests
Drake Bennett, staff writer for Bloomberg Businessweek. (@drakepbennett)
Kevin Folta, professor of horticultural science and chairman of the horticultural science department at the University of Florida. (@kevinfolta)
Falko Schilling, lawyer and consumer protection advocate for the Vermont Public Interest Research Group. (@JustFalko)
From Tom's Reading List
Bloomberg Businessweek: Inside Monsanto, America's Third-Most-Hated Company -- "The company's name has become shorthand for corporate villainy, like Standard Oil a century ago or the private military contractor Blackwater. A rumor persists that Blackwater, whose own reputation problems have led it to change its name multiple times, has merged with Monsanto. At the New York march, one young man held a sign that read, 'Why buy Blackwater if your goal is to feed the world?'"
Reuters: Oregon proponents of GMO labeling say expect ballot measure to qualify -- "Advocates of mandatory labeling of genetically engineered crops in Oregon said they had collected more than enough signatures to qualify a measure for the November ballot, and planned to submit them on Wednesday to state officials. The statewide ballot measure, if it passes, would require labeling of products containing genetically modified ingredients intended to make them resistant to disease and insects, beginning in January 2016."
USA Today: Two farmers, two views of GMOs -- "There was a celebration on the Statehouse steps in May when Gov. Peter Shumlin signed a bill into law that made Vermont the first state to require labeling of genetically modified foods. There was music, people were smiling, and Ben & Jerry's CEO Jostein Solheim handed out free ice cream to the crowd of about 300 people. Ben & Jerry's is in the process of going completely GMO-free."
This program aired on July 8, 2014.