Will President Obama's Plan Stop ISIS?
Resume
A tough, critical examination of US plans to take on ISIS. Strategy in the hot seat.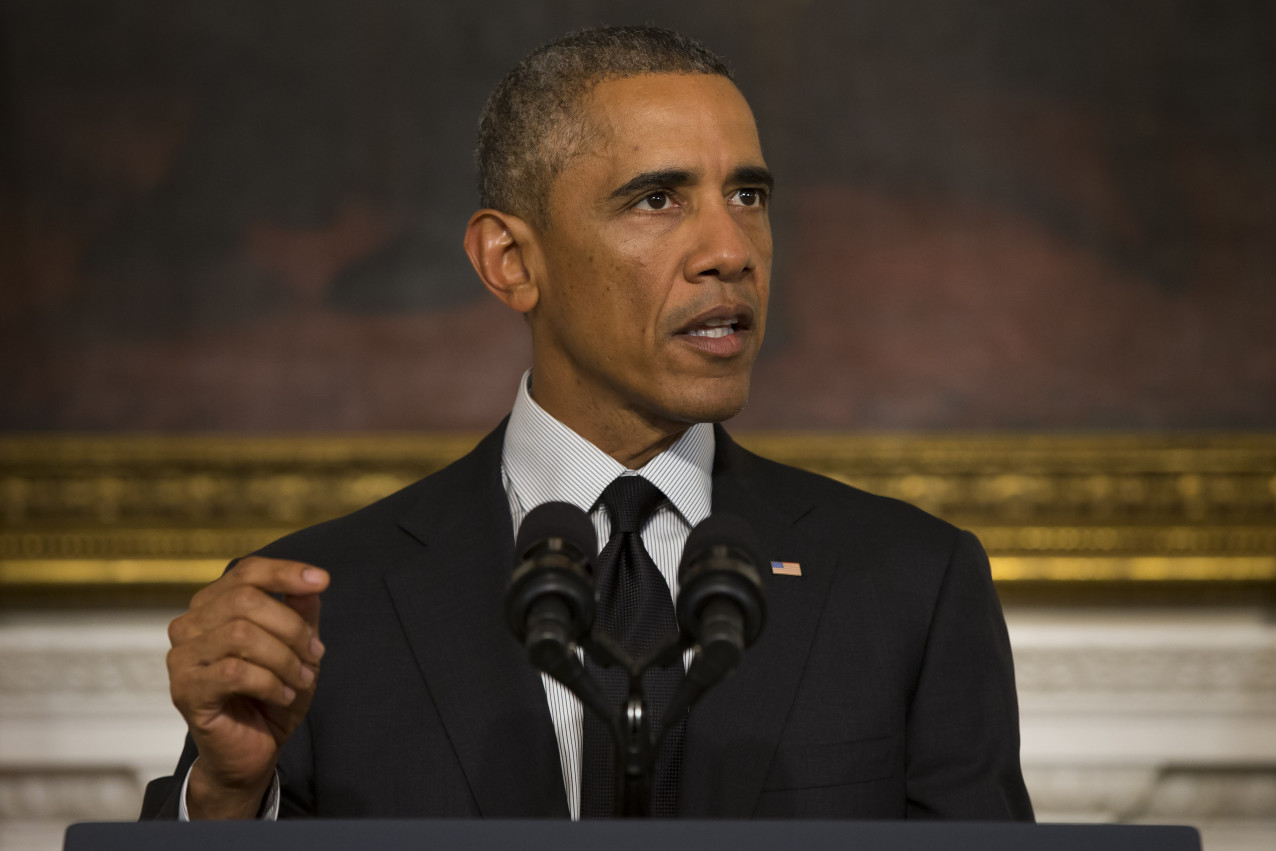 A new wave of refugees fleeing over borders this weekend as ISIS, the Islamic State, storms across northern Syria.  One hundred thousand refugees in two days into Turkey.  And the Islamic State urging followers online to attack Americans.  Help is on the way, says President Obama.  A big coalition.  US air power.  Regional powers' boots on the ground.  But there are still large questions about whether Washington's plan of attack will work.  Whether it adds up.  This hour On Point:  we're giving the US-led plan of attack on ISIS another tough, critical look.
-- Tom Ashbrook
Guests
Mark Hertling, retired Lt. General. Served 37 years, two of those years in Iraq during the surge.
Steven Simon, senior fellow at the Middle East Institute. Former senior director for Middle Eastern and North African affairs at the White House (2011-2012). Professor of Government at Dartmouth College.
Ahmad Khalidi, visiting scholar at St Antony's College, Oxford. Former Palestinian peace negotiator.
From Tom's Reading List
The Washington Post: Rift widens between Obama, U.S. military over strategy to fight Islamic State - "Flashes of disagreement over how to fight the Islamic State are mounting between President Obama and U.S. military leaders, the latest sign of strain in what often has been an awkward and uneasy relationship."
Foreign Policy: Mission Improbable - "Sadly, if one behavior characterizes America's post-9/11 counterterrorism strategies, it is political leaders presenting totally unrealistic and implausible end states. Most troubling of all, even after a president states such goals, and it is not achieved, there has been no accountability for their failures."
The New York Times: U.S. Faces Tough Struggle on Ground to Oust ISIS - "The American air campaign to thwart the advance of fighters from the Islamic State has been the easy part of President Obama's strategy in Iraq and Syria. Soon begins the next and much harder phase: rolling back their gains in Mosul, Falluja and other populated areas, which will require American advisers to train and coordinate airstrikes with Iraqi forces."
This program aired on September 22, 2014.