The Force Is Strong With This Franchise
Resume
A long time ago in a galaxy called George Lucas, "Star Wars" was born. We look at how "Star Wars" conquered the cultural universe.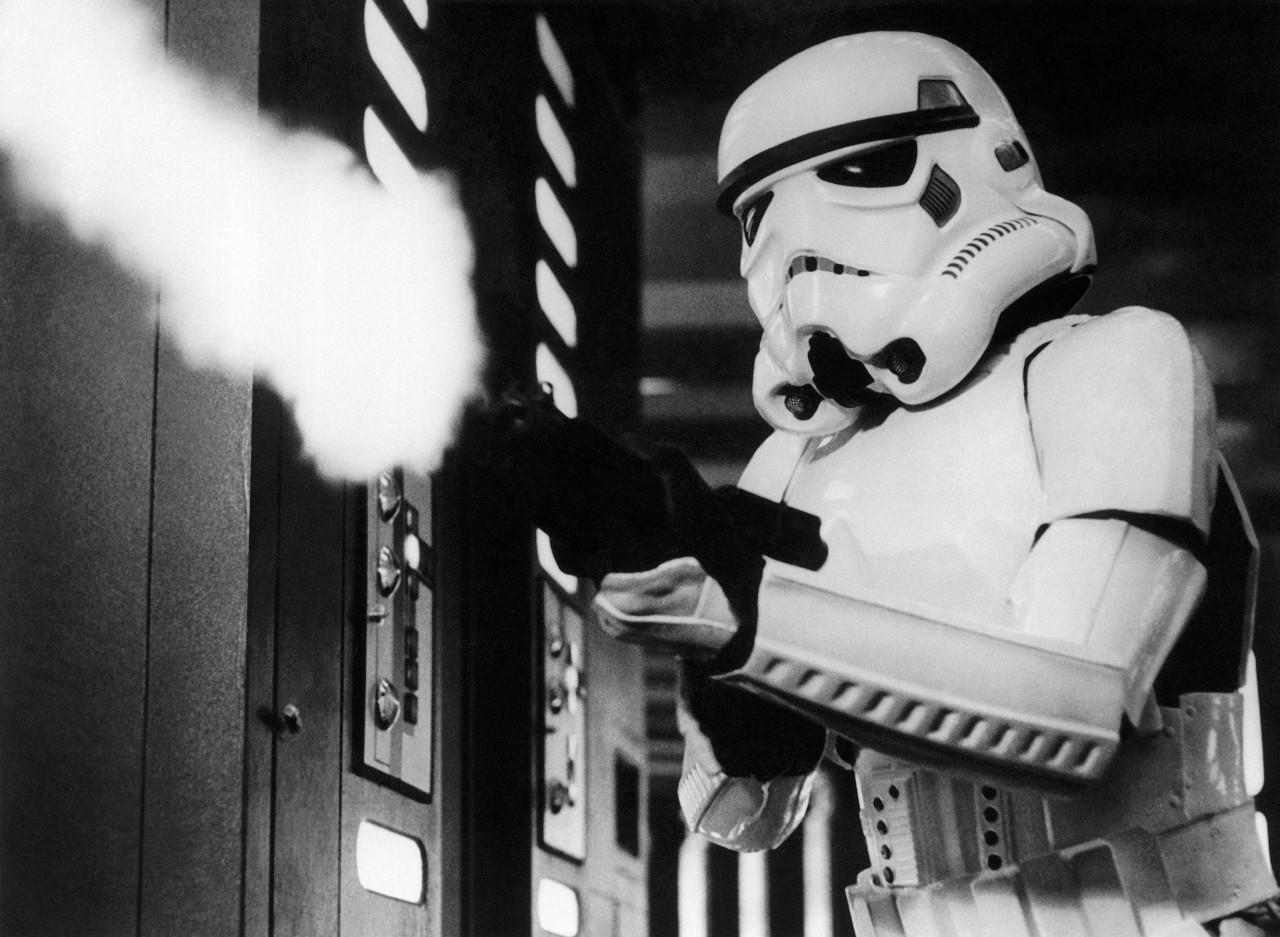 Star Wars VII comes out next year.  Star Wars Rebels, the new Disney cartoon, launched Friday.  And Star Wars overall?  Ever since the first lightsaber, the force, Obi-Wan Kenobi, Princess Leia, Luke Skywalker, Darth Vader, the Cantina scene,  it has been a force unto itself.  Through good movies and bad, the Empire and Yoda and Jar Jar Binks, the youthful fantasy of George Lucas has rolled on.  $42 billion in its pocket.  Most of the world in its reach.  This hour, On Point:  How that happened.  How Star Wars conquered the Universe.
- Tom Ashbrook
Guest
Chris Taylor, deputy editor of Mashable. Author of "How Star Wars Conquered the Universe: The Past, Present and Future of a Multibillion Dollar Franchise." (@FutureBoy)
From Tom's Reading List
Bloomberg Businessweek: The Star Wars Juggernaut — "Abrams's movie is likely to do well at the box office. All Star Wars movies do. Lucas won't suffer either; he took half of his payment from Disney in stock. Taylor writes that five months after the deal closed, the value of Lucas's shares had risen by $840 million."
USA Today: Another book joins the Star Wars universe — "'As much as Lucas loved Star Wars, it was now a means to a filmmaking end: the creation of a filmmaking paradise,' writes Taylor. 'That would mean turning Star Wars into a self-sustaining entity, a franchise that Lucas wouldn't have to get completely involved in. Sending the universe, in other words, out of the nest on its own.'"
Marketplace: That's no moon... it's all the money 'Star Wars' made — "Several major production companies dropped 'Star Wars' because they believed it would be a huge flop. The movie studios—and George Lucas himself—believed it was going to be a children's movie; the average children's movie at that time grossed about $12 million."
Watch A Trailer For The New Animated Series, "Star Wars Rebels"
Read An Excerpt Of "How Star Wars Conquered The Universe" By Chris Taylor
This program aired on October 6, 2014.